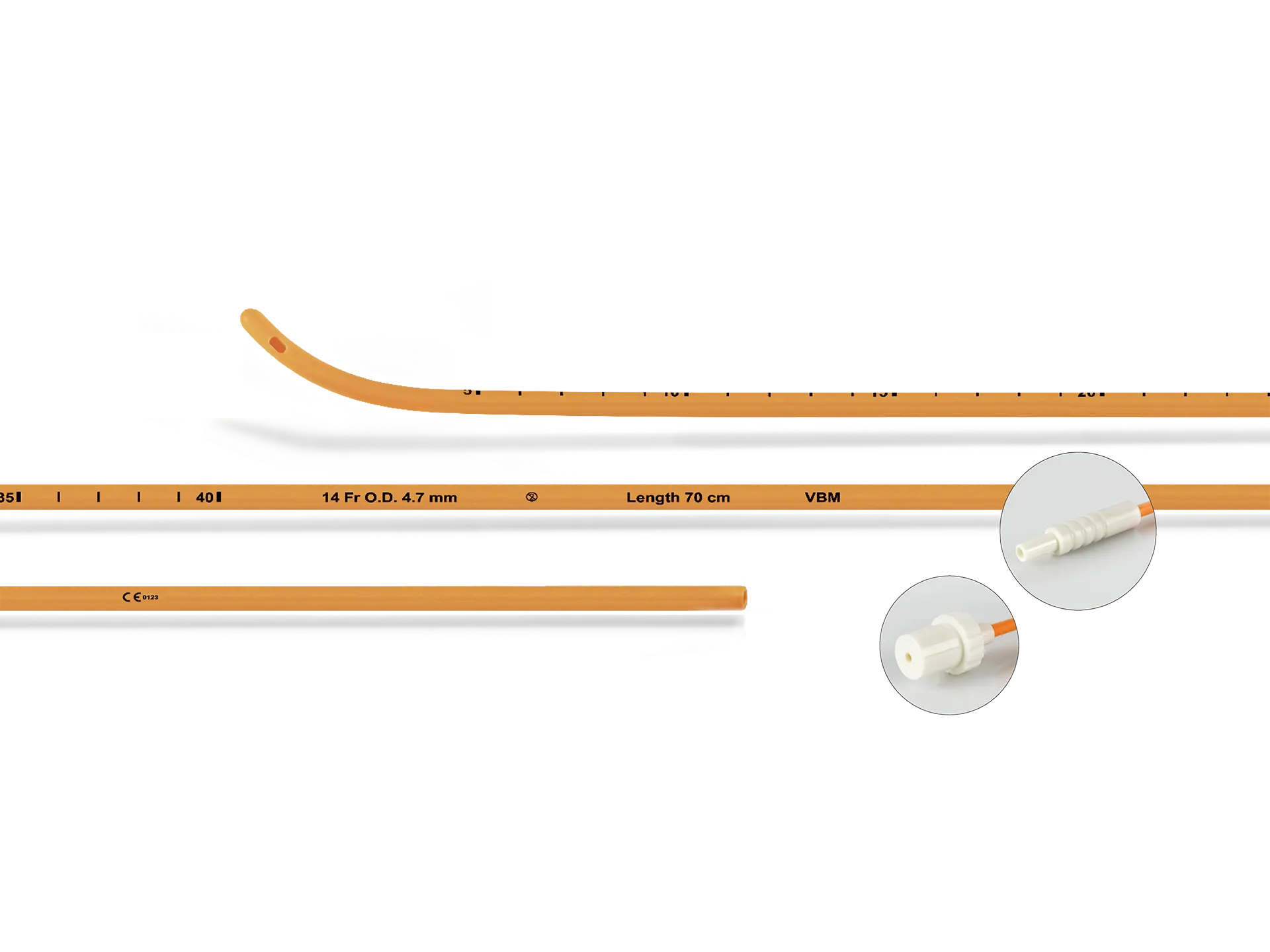 Which airway instrument is underused or underestimated?
There could be many different answers to this simple question. Many opinion leaders will claim that it is the Airway Introducer. VBM's new i-Bougie is a single-use introducer that incorporates all the features needed to make endotracheal intubation a success on the first attempt.
The material is made without PVC but with special mechanical properties that allow it to be moulded and prevent kinking. The surface of the material is extremely low-friction and facilitates the advancement of the tracheal tube. For blind endotracheal intubation, the distal tip of the i-Bougie has been designed to be atraumatic and rounded, giving the user additional safety. The i-Bougie is hollow and comes with two types of connectors that allow different methods of oxygen delivery. The oxygen flow can be adjusted to a maximum of 10 l/min according to the required clinical need. With a length of 70 cm and a diameter of 14 Fr, the i-Bougie is suitable as a standard aid for difficult intubation.
More information about the i-Bougie on the product page.