Efficient for bleeding control
in pelvic trauma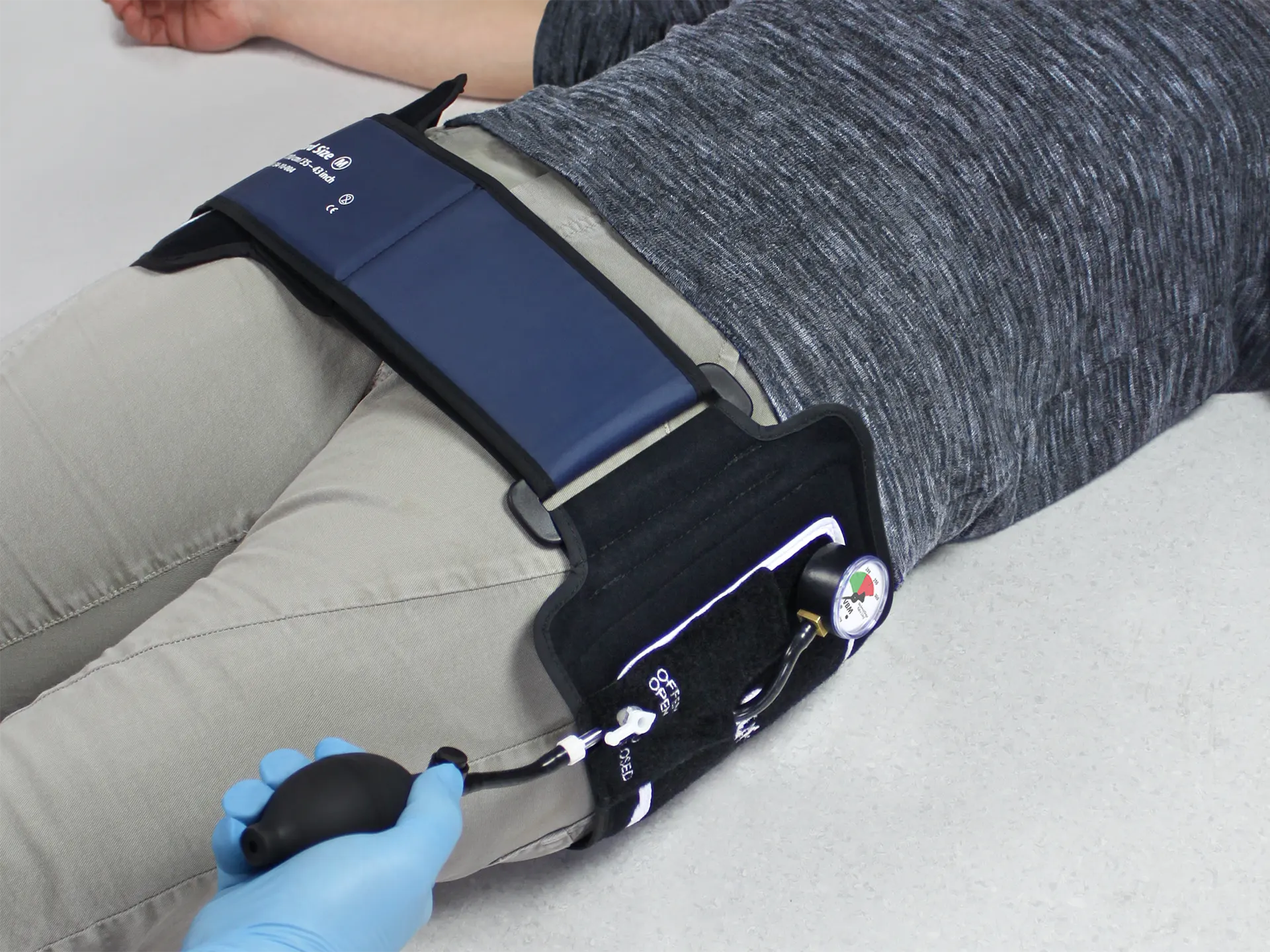 Pelvis trauma can occur in accidents. The cause can be simple falls, but also accidents in which high kinetic energy is transferred to the patient. This can result in severe internal bleeding, which can cause a high mortality rate (approx. 1/3 of patients). In more than 60 % of the cases these complex injuries of the pelvic ring are part of a multiple trauma.
An effective measure to control these bleedings already at the scene is the application of a pelvic sling.
Recent studies have shown that the VBM Pelvic Sling in particular is a very efficient aid, which can be applied quickly and easily. Unfortunately it happens quite frequently that pelvic slings are positioned incorrectly which might lead to inadequate bleeding control. To make the application even easier and more efficient, important changes have been made to the new model of the VBM Pelvic Sling. In order to ensure correct positioning of the pelvic sling, a positioning line and the term "Trochanter major" as anatomical landmark have been printed at the inside of the pelvic sling. This ensures that the pelvic sling is positioned at the correct height on the pelvis.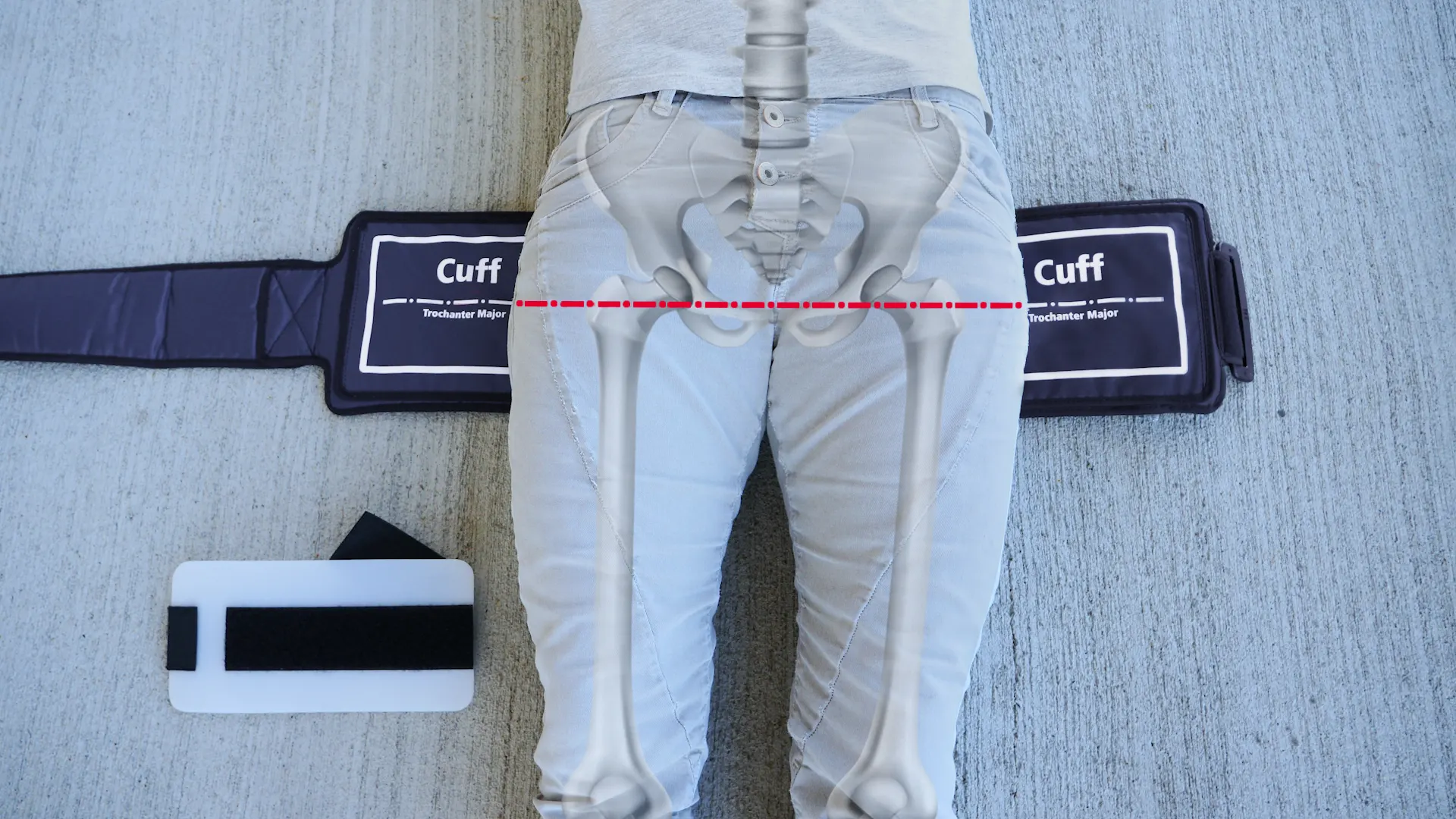 Furthermore, the scale of the manometer and the adjustable pressure were modified. A higher pressure is applied initially, which can lead to a more effective bleeding control.
The supplied slide splint not only serves as an aid for the application of the VBM Pelvic Sling, it can also be used to maintain the internal rotation of the lower extremities by fixing the slide splint over the knees of the patient.
The packaging of the new VBM Pelvic Sling has also been modified, especially the positioning of the instructions for use within the packaging. It is positioned in a way that the user can see the graphics for correct use right from the outside.
For more information on the optimised VBM Pelvic Sling, please contact our sales team or visit the product page.