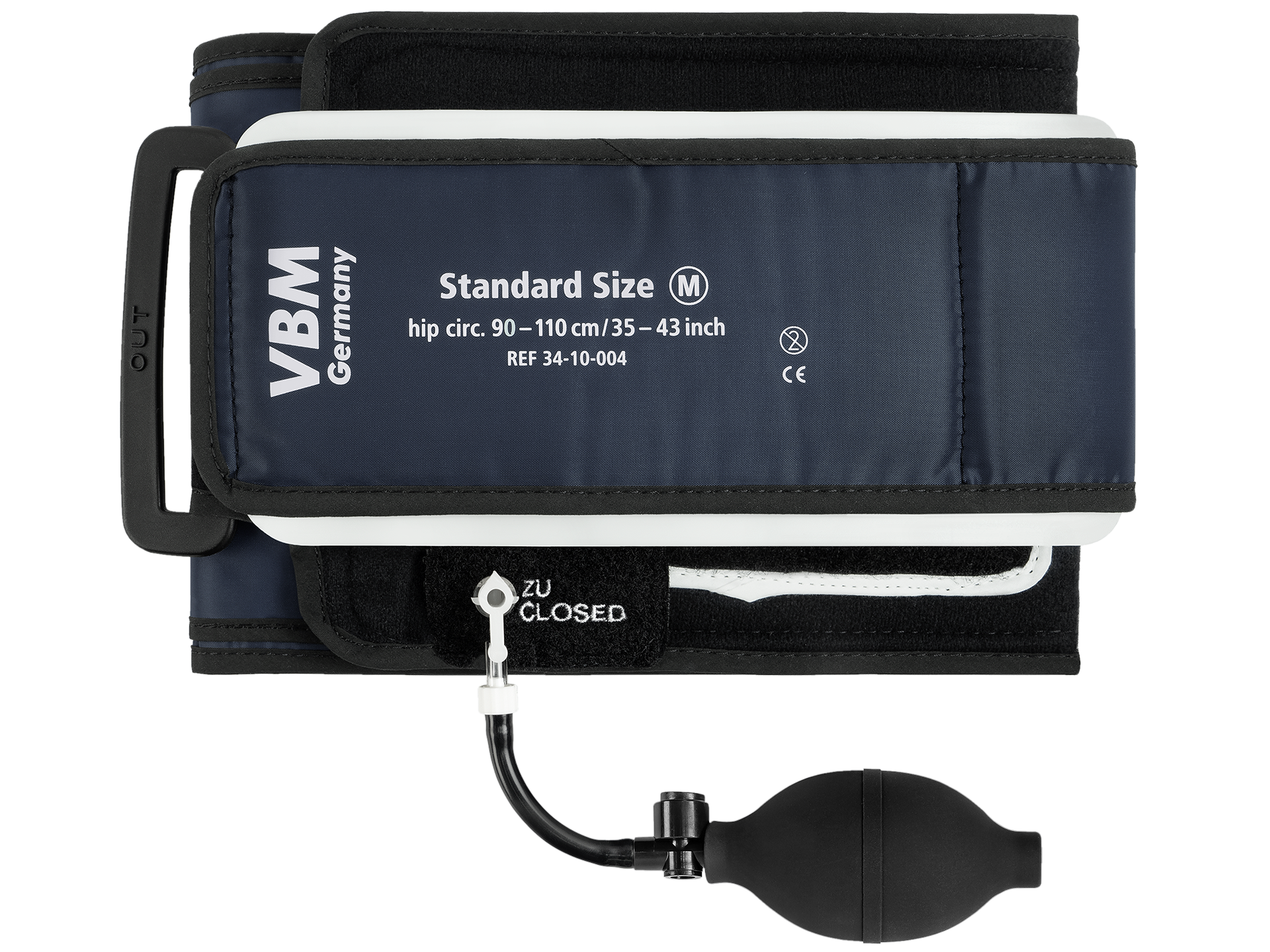 Pneumatic system for the stabilisation of pelvic fractures
The Pelvic Sling (for single use) is a non-invasive, external pelvis stabiliser for compression and stabilisation of unstable pelvic fractures.
The inflatable cuffs exert a lateral pressure to the pelvis for external stabilisation of the pelvic ring to restore the anatomic conditions. Hemorrhage is reduced by reduction of the intrapelvic volume.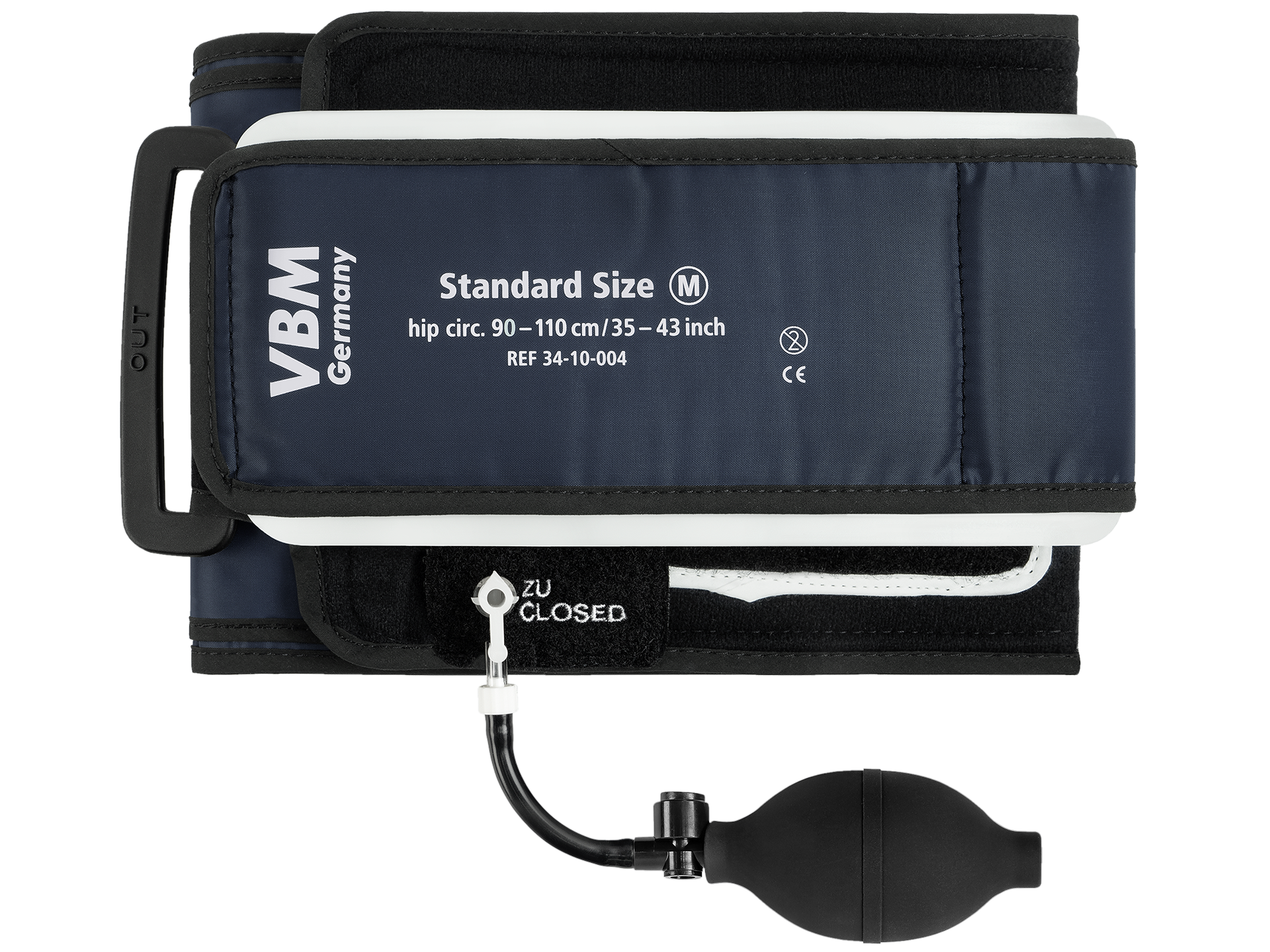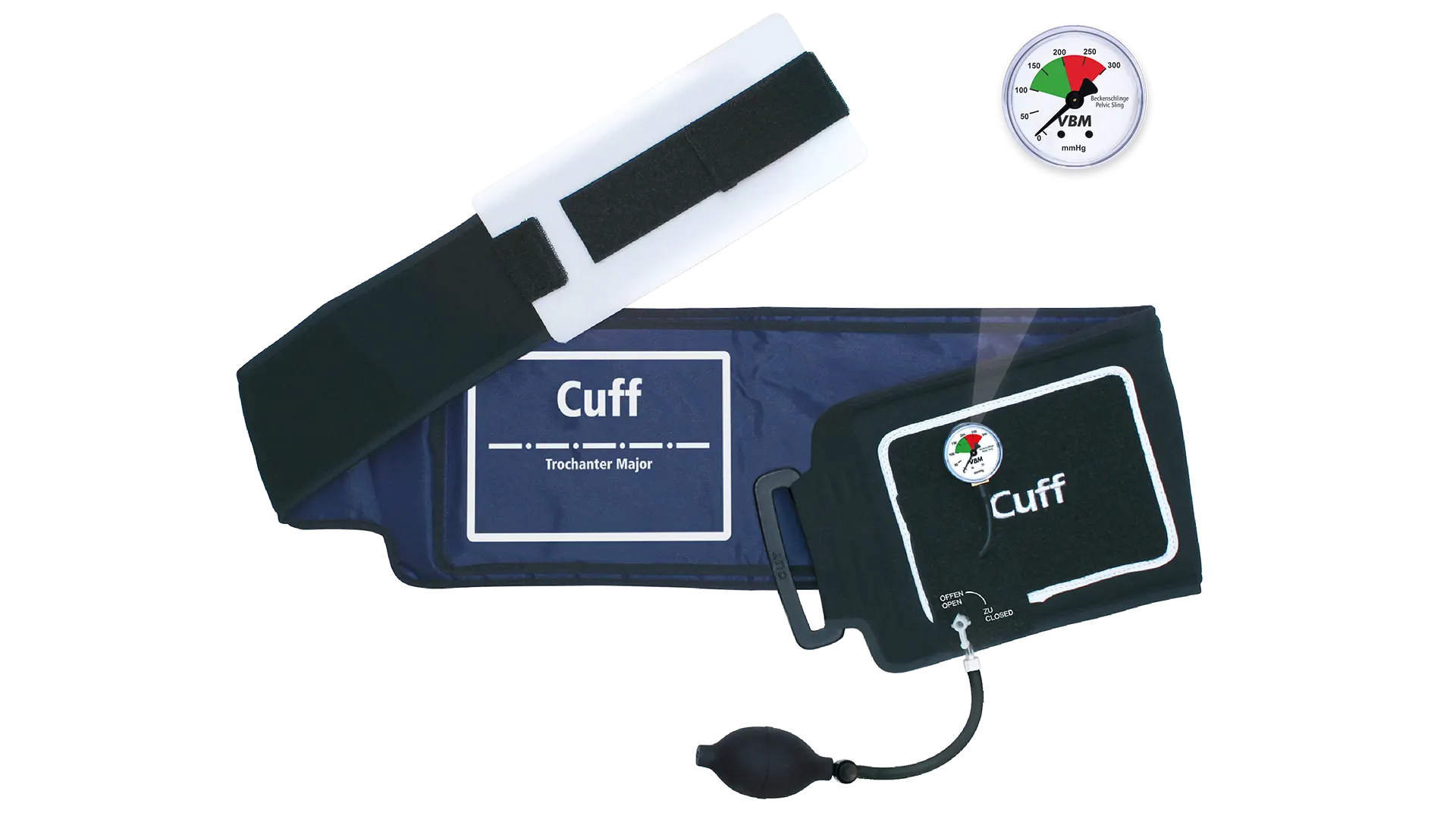 Slide Splint / Knee Fixation
To slide the Pelvic Sling underneath the patients pelvis. After removal used as knee fixation.
Cuffs
Lateral compression of the pelvis due to pneumatic cuffs. Minimal mechanical manipulation on the fractured pelvis.
Manometer
Visual control of the applied pressure
Stopcock
For a leak free transport
Hand Inflator
For inflation and deflation of both cuffs. Removable for MRI use.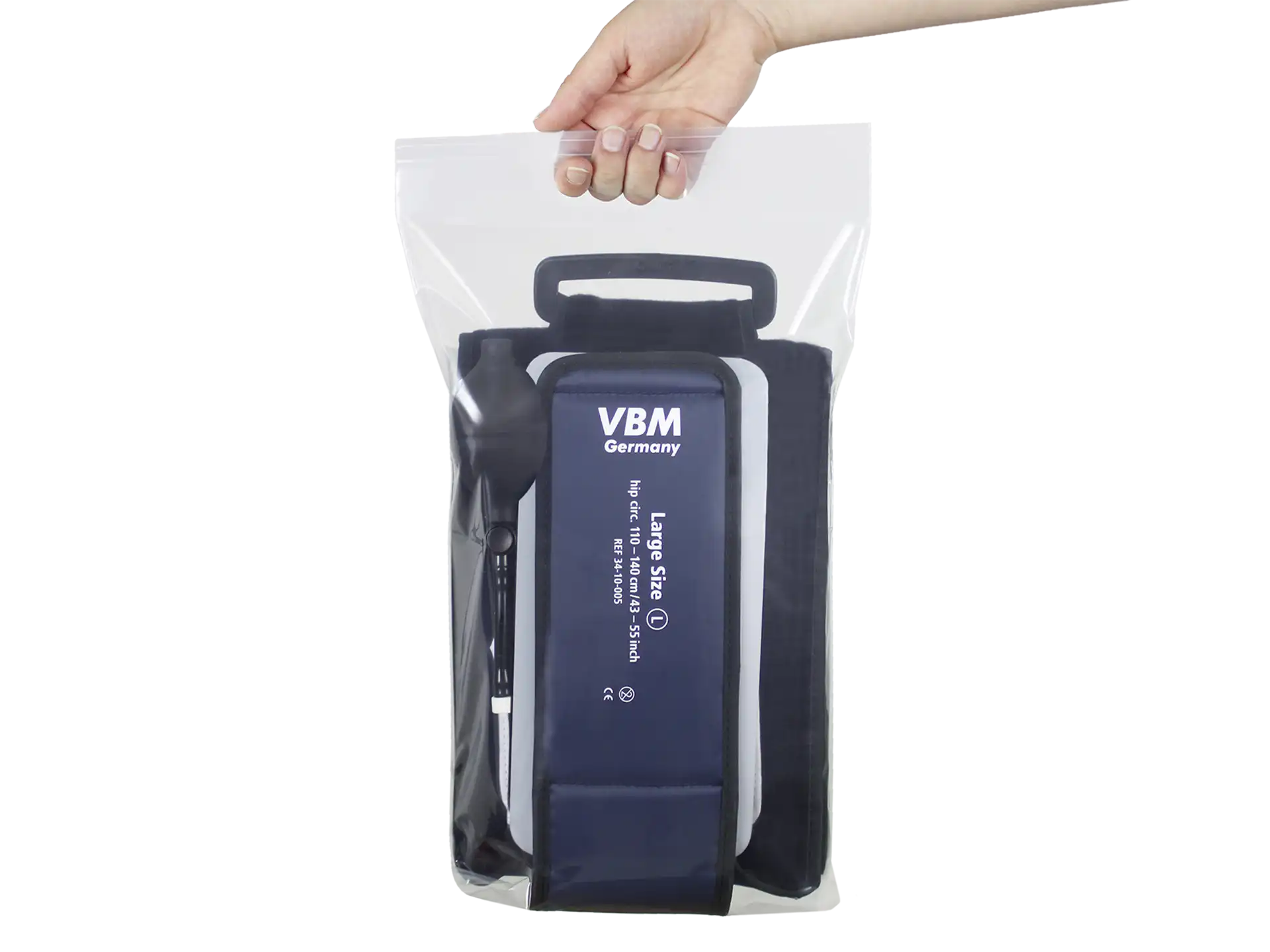 Compact pack size
The Pelvic Sling is packed in a compact size bag, ready for use. Pack size 42 (L) x 19 (B) x 7 (H) cm.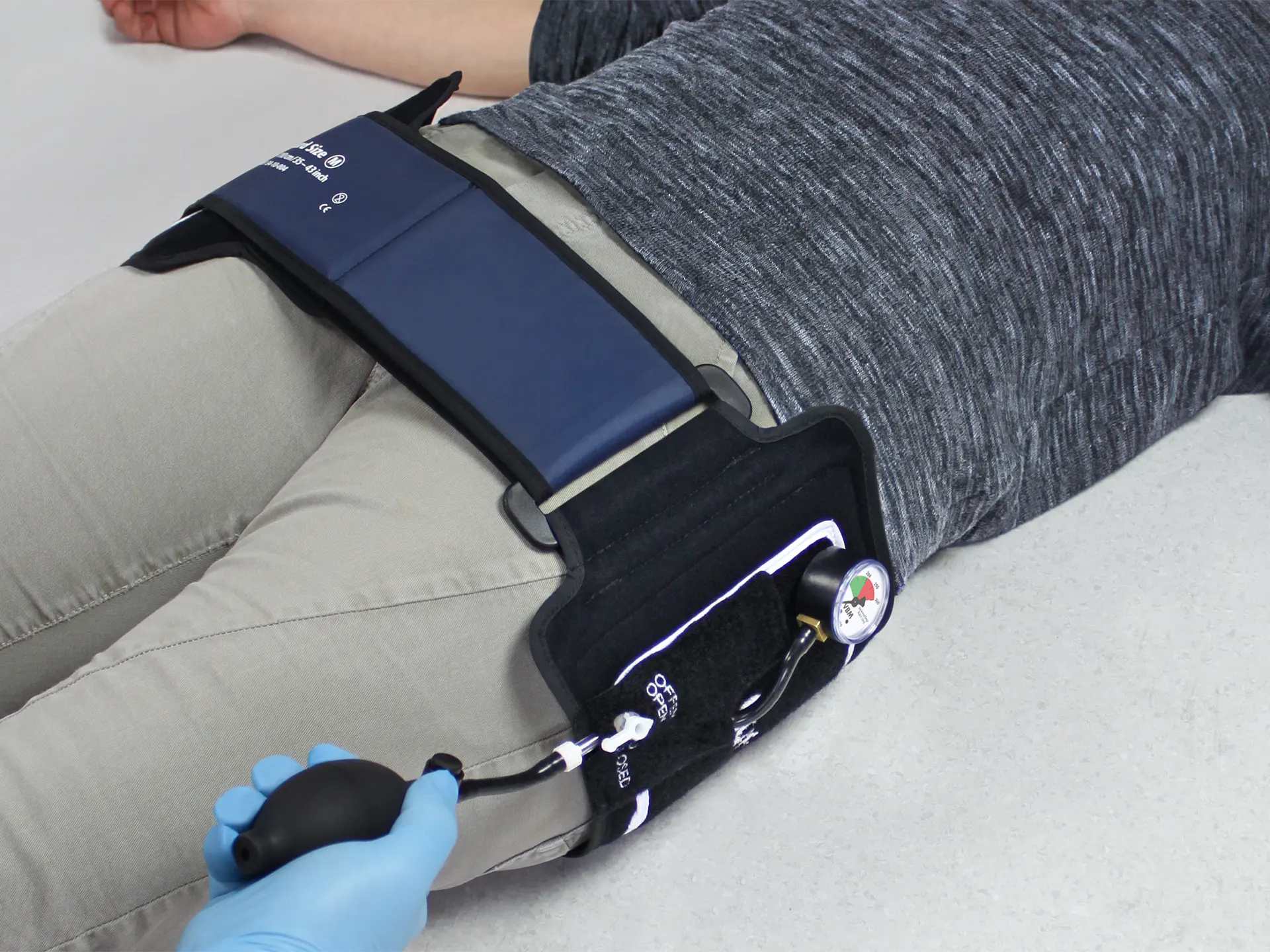 Pressure
The VBM Pelvic Sling generates the highest compression force on both the anterior and dorsal pelvic ring by means of the two infl ated cuffs integrated into the Pelvic Sling. It can therefore lead to a more effective reduction of the intrapelvic volume and thus to a better bleeding control. The pressure is permanently maintained or can be controlled by the user if necessary (1).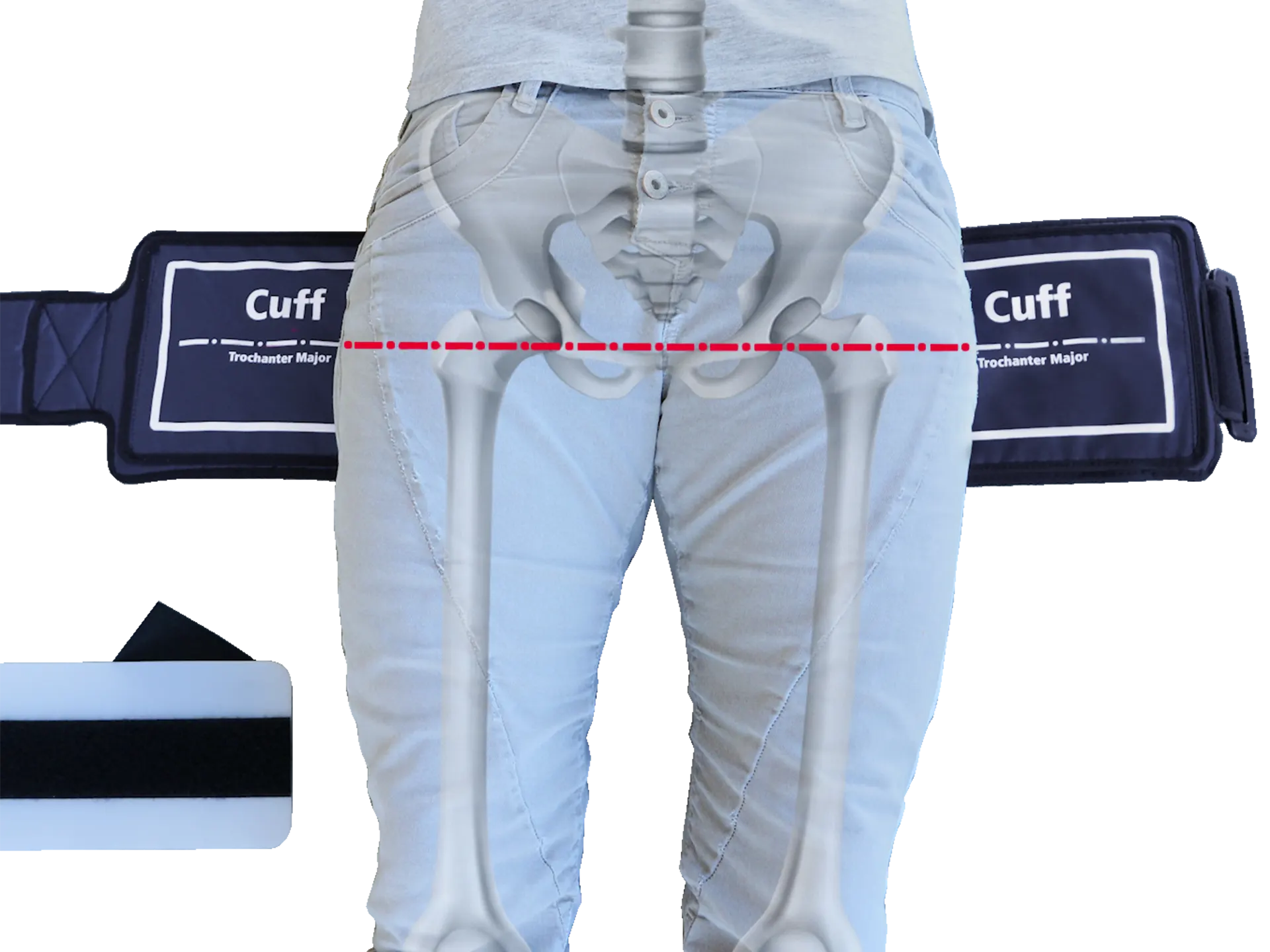 Positioning
The line printed on the inside of the Pelvic Sling serves as a positioning aid at the level of the Trochanter Major.

The Slide Splint facilitates the application of the VBM Pelvic Sling and can help to consider the important internal rotation of the lower extremities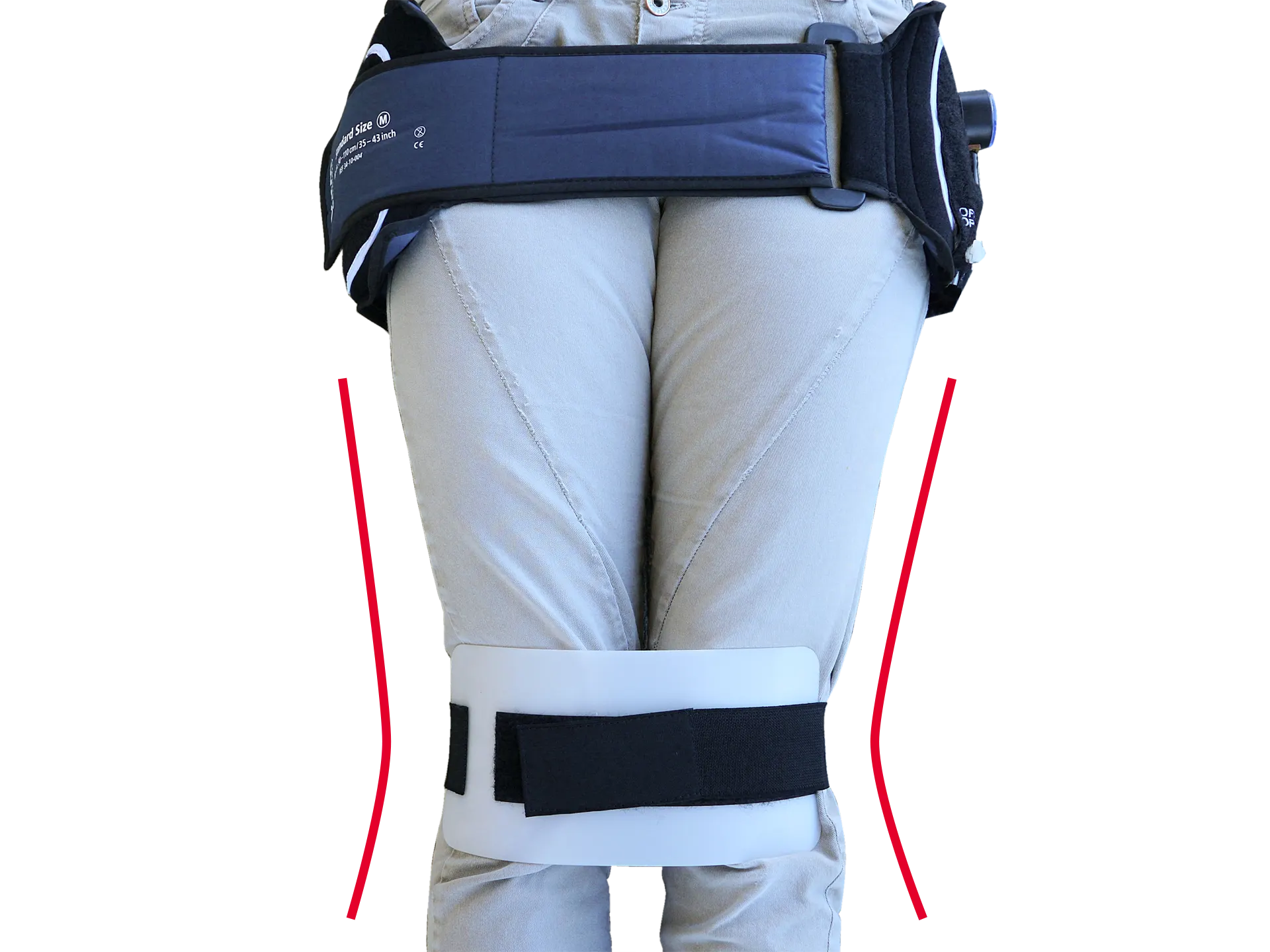 Internal rotation of the lower extremities
Maintenance of the important internal rotation of the lower extremities when using the Slide Splint as knee fixation. In this case there is no need for other additional aids which do not belong to the Pelvic Sling (1, 2).
(1) U. Schweigkofler et al. "How effective are different models of pelvic binders: results of a study using a Pelvic Emergency Simulator," European Journal of Trauma and Emergency Surgery, OnlineFirst articles published May 26, 2020 (accessed Sept. 4, 2020).
(2) M. J. Gardner et al. "Internal rotation and taping of the lower extremities for closed pelvic reduction," J Orthop Trauma, vol. 23, no. 5, pp. 361-364, 2009.
——Related Topics & Products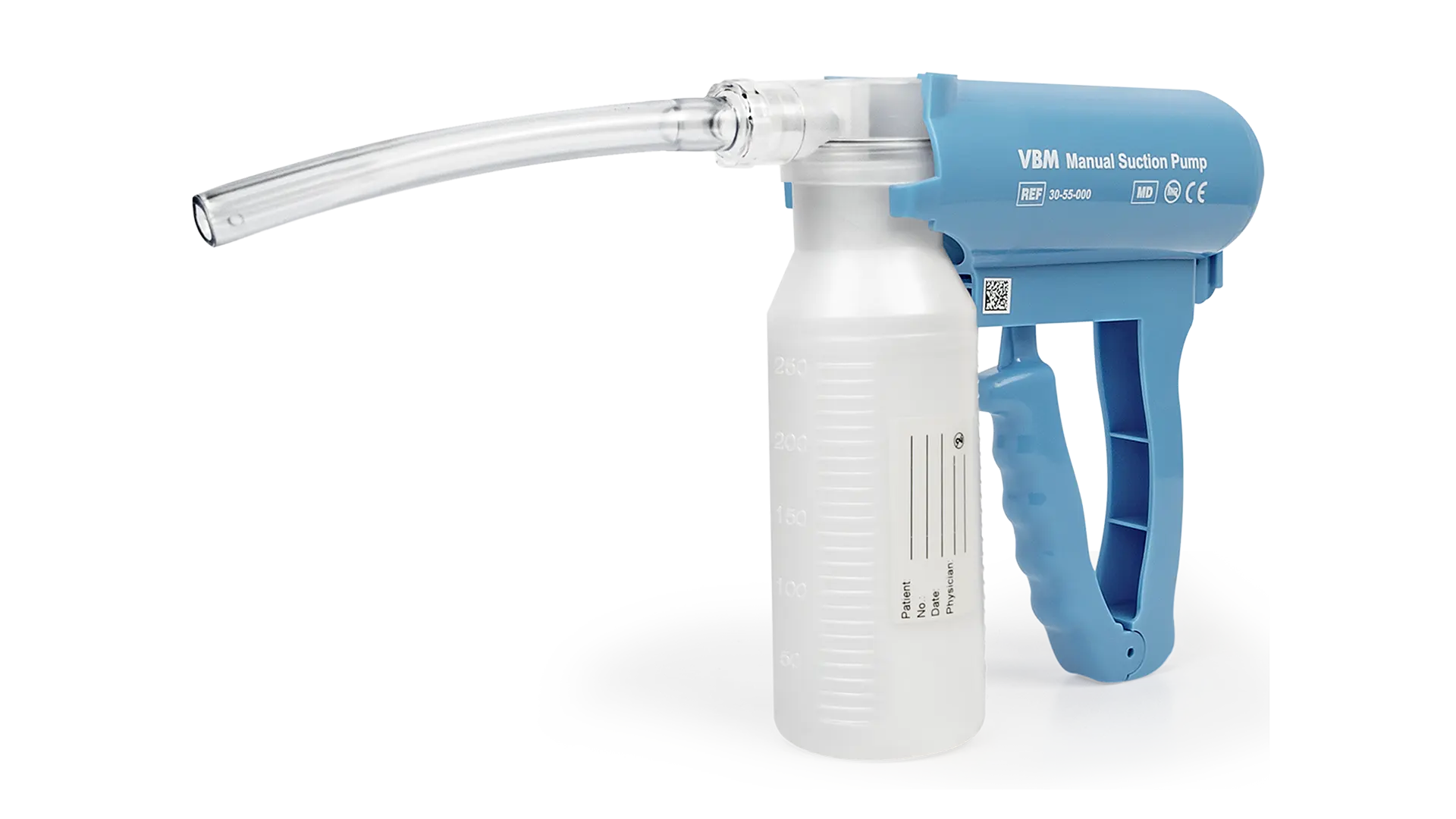 WEB001_PID-01-11-01_AA_EN