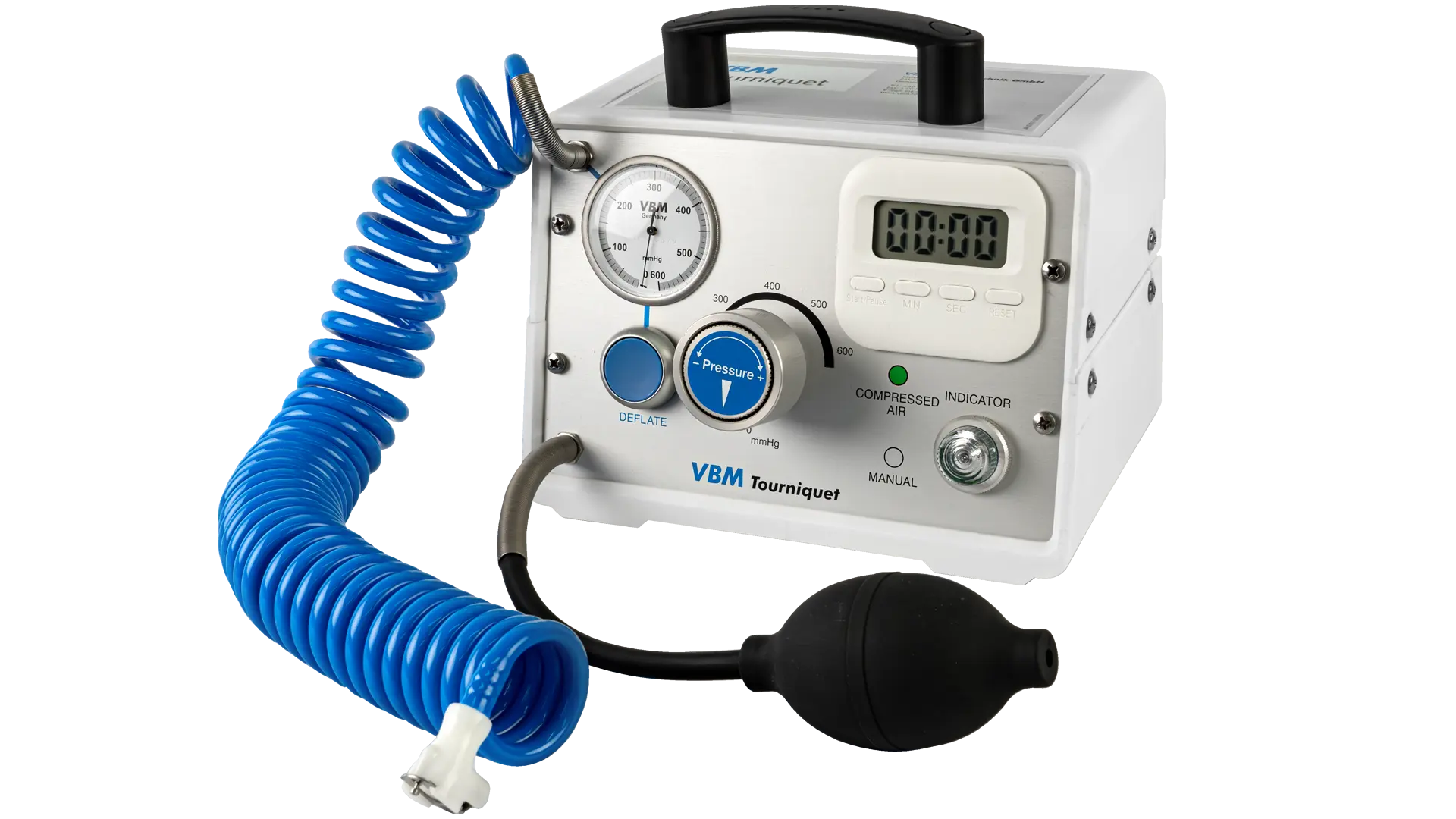 For safe regulation of blood flow occlusion during extremity surgery
Compressed air tourniquet
Premium Quality – "Made in Germany"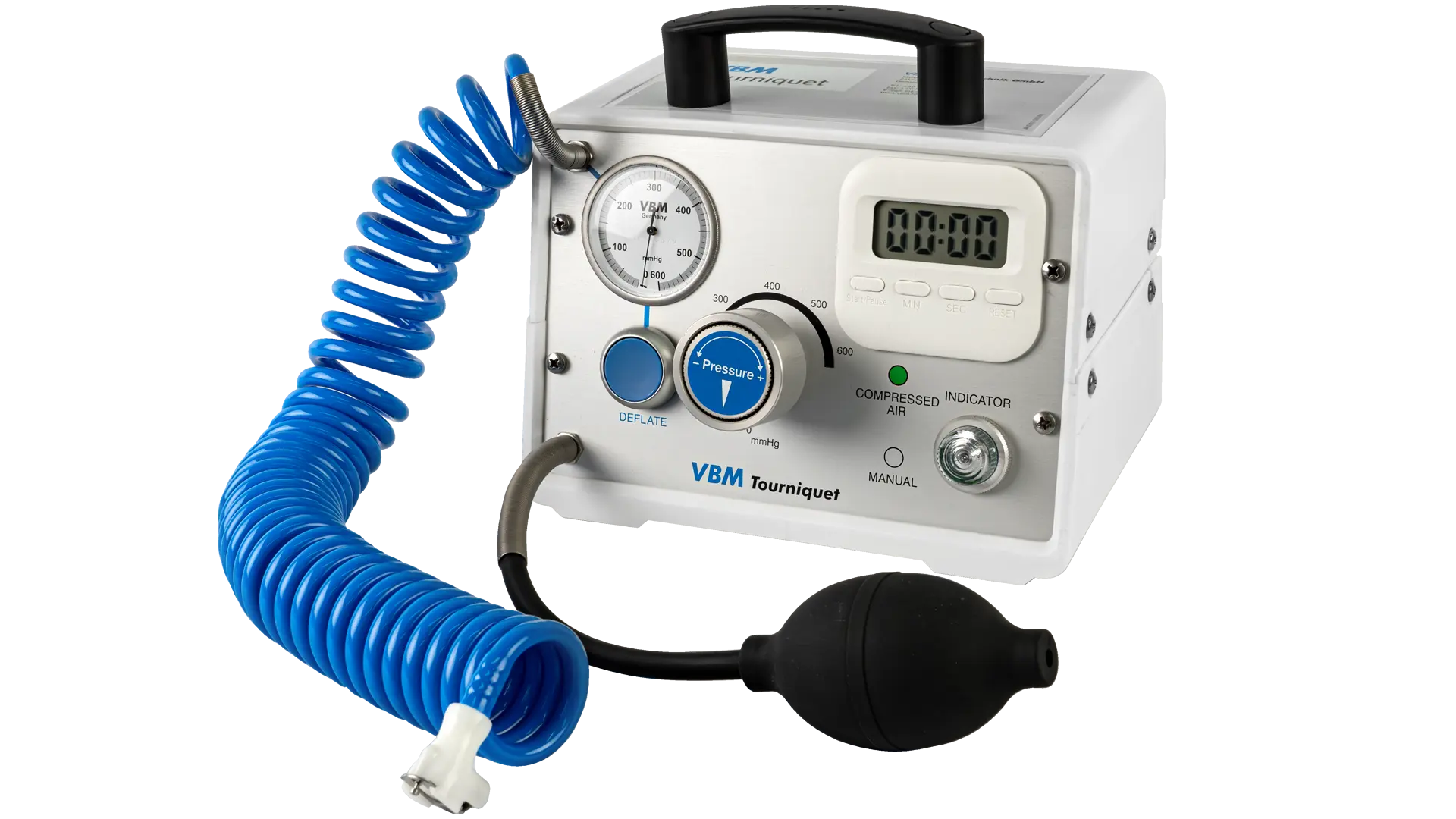 The Tourniquet 2500 is a compressed air operated surgical tourniquet. It regulates the pressure of a tourniquet single cuff which temporarily occludes the blood flow of a patient's upper or lower extremity in order to obtain a bloodless field.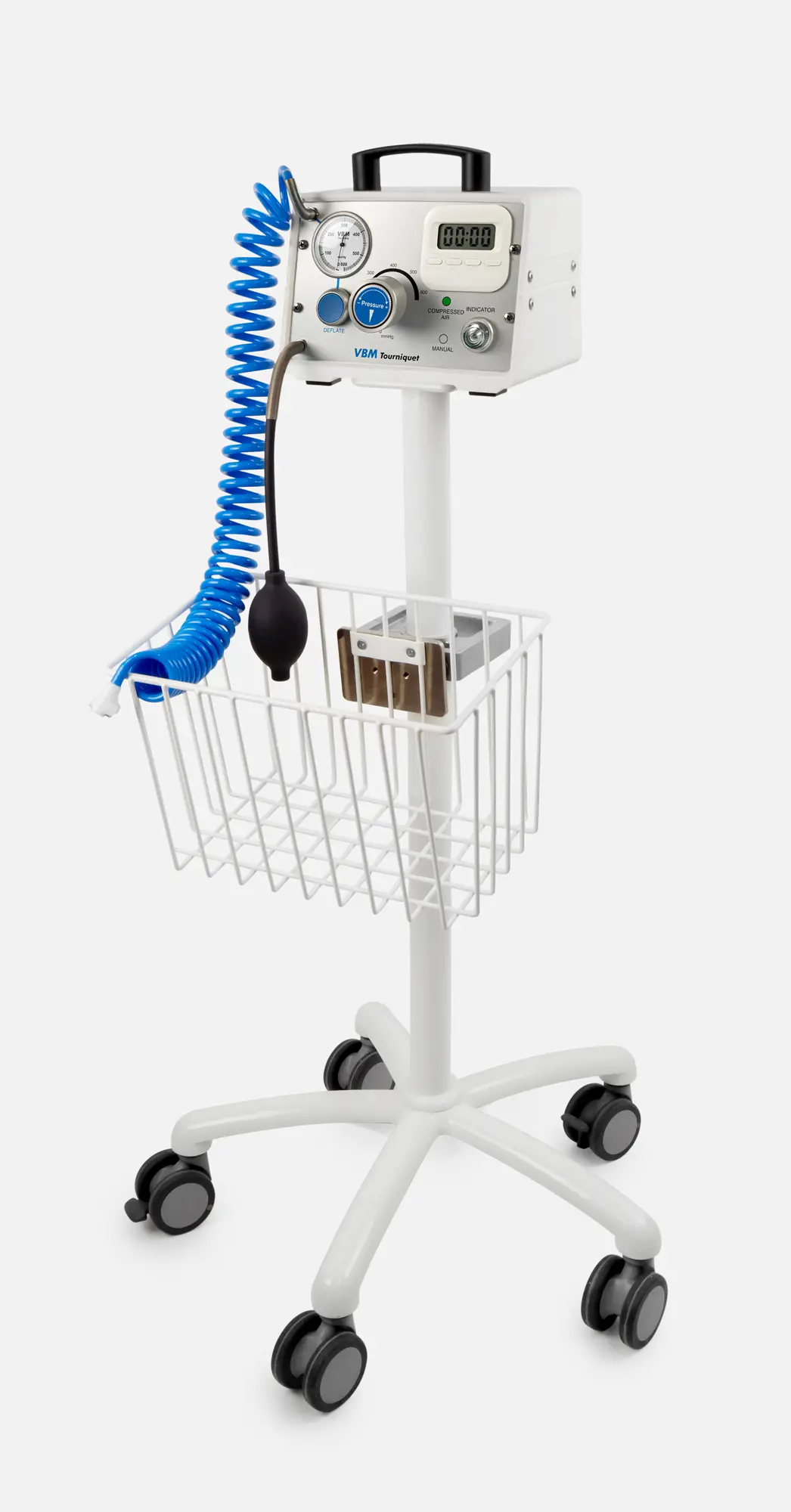 Tourniquet 2500 on mobile stand with basket
For use with single cuff.

Pressure Regulator
Pneumatic precision pressure regulator
Fast cuffinflation and deflation
Pressure range 0 - 600 mmHg
Analogue Manometer
No flickering during pressure settings
Always shows the real pressure in the cuff
Precision manometer
Manual Back-Up System
Automatic change to manual system during failure of
compressed air, no battery needed
Maintenance free
Independent from any power source
Coil Connecting Tubing
Firmly connected to the device
Stretched length 3.0 m
Timer
Countdown function with audible signal
Timer function
Flush Button
To check for bleeding
Allows deflation in manual mode
——Related Topics & Products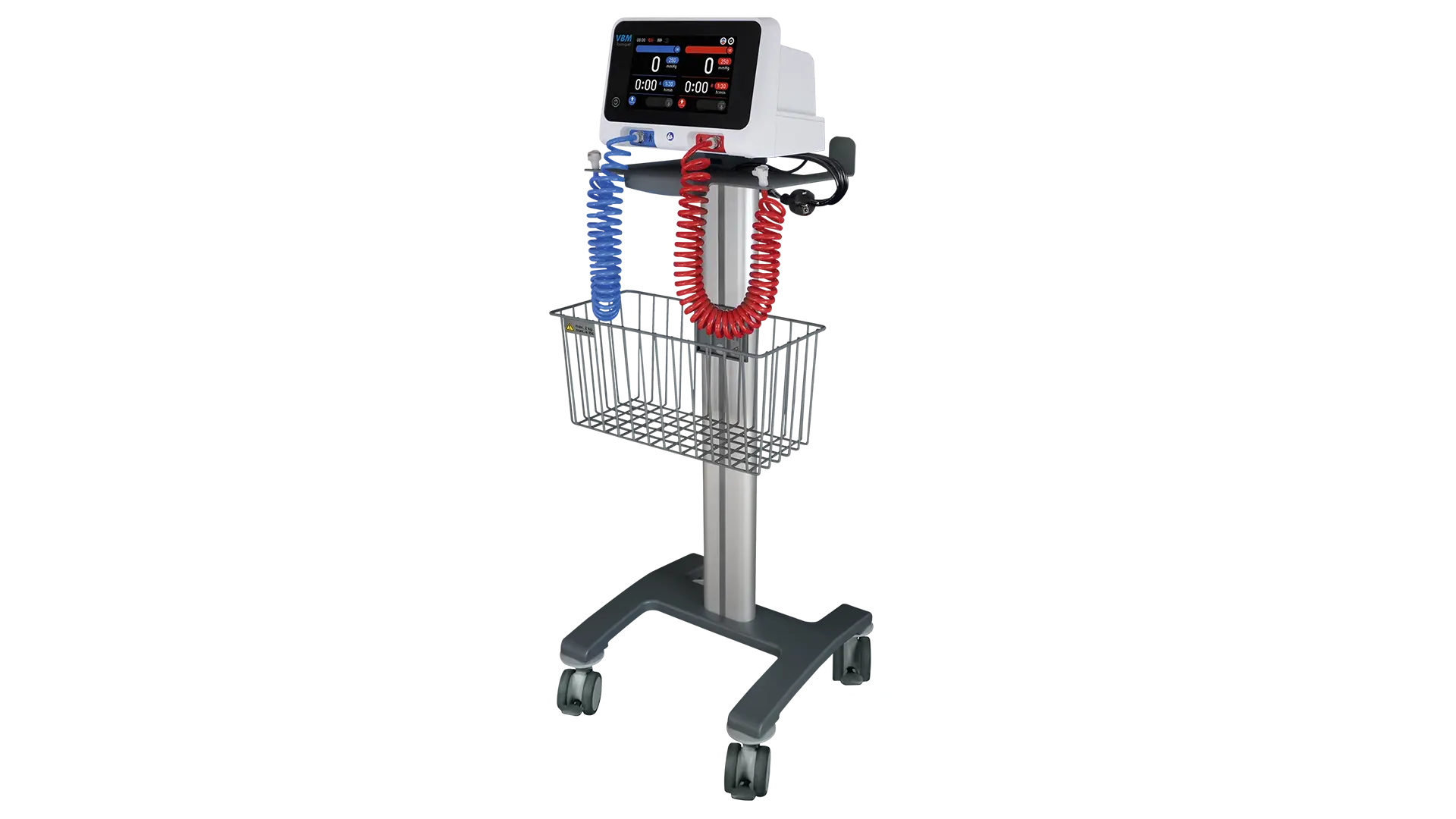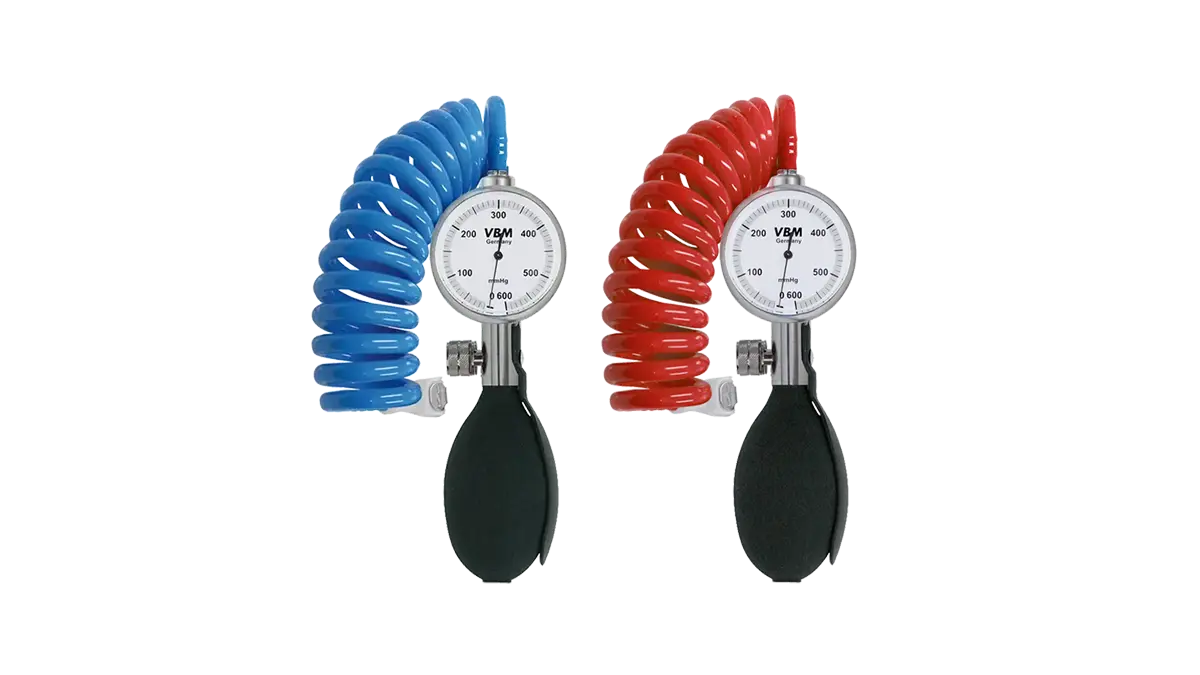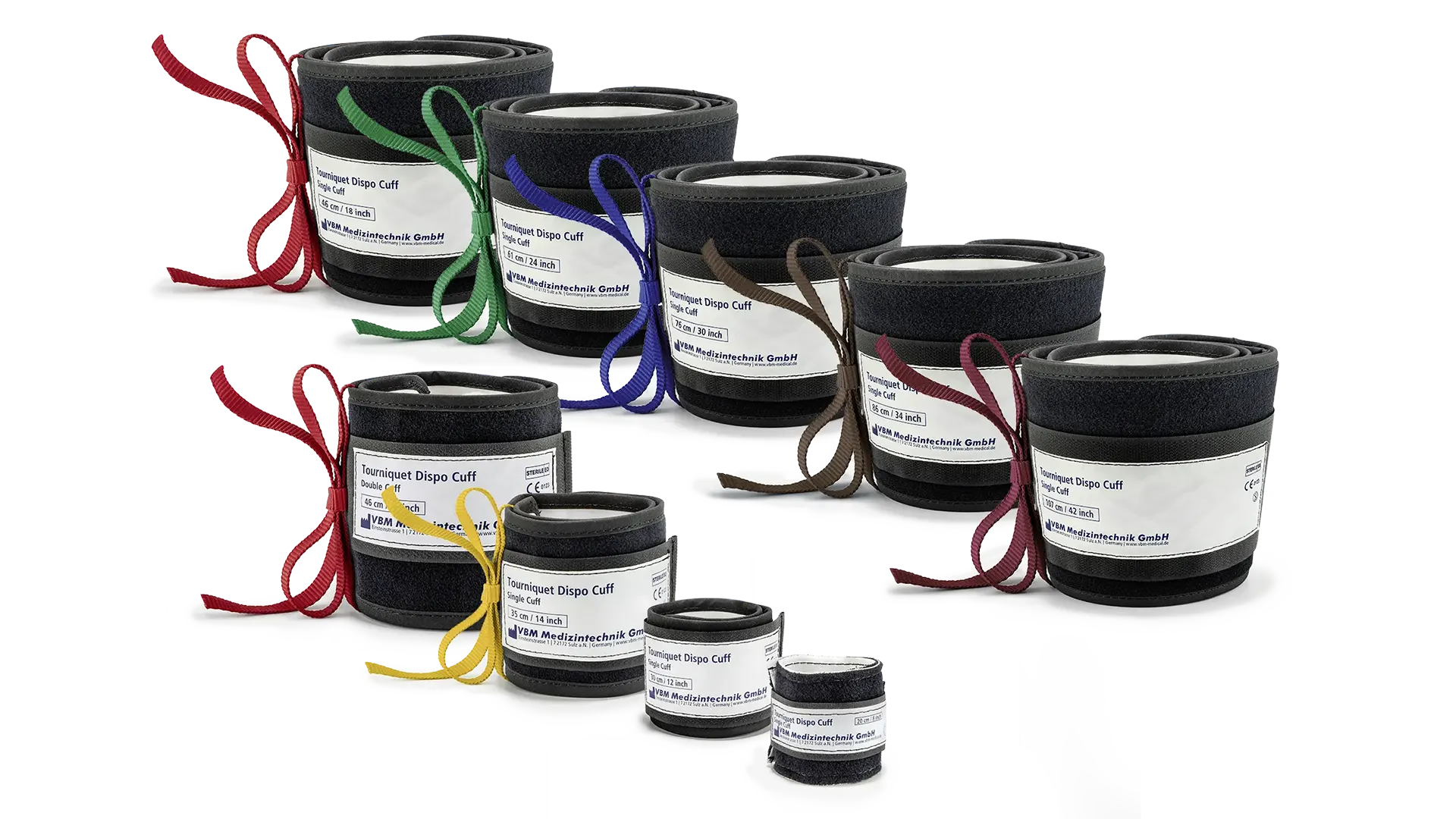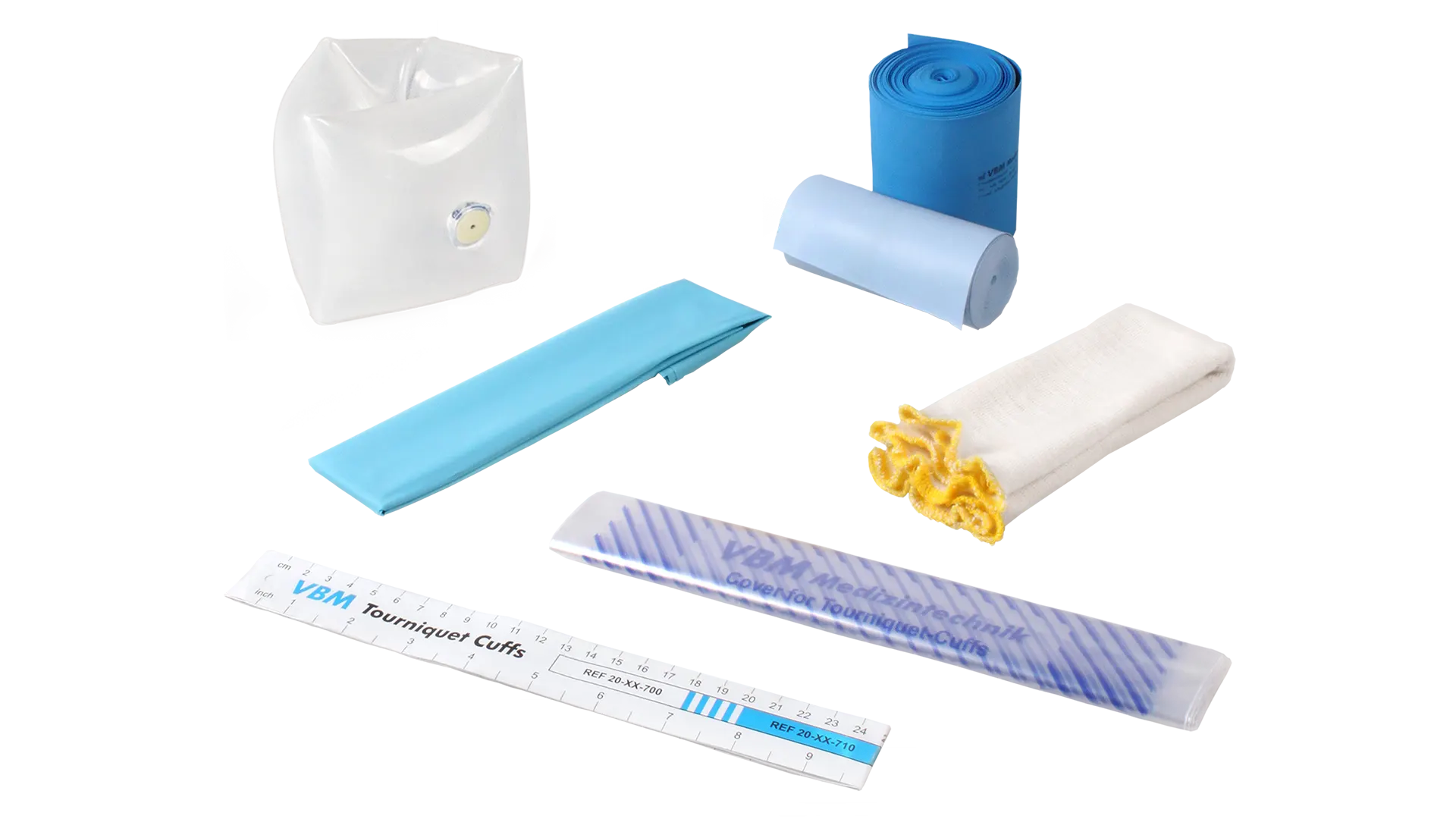 WEB001_PID-03-01-01_AB_EN