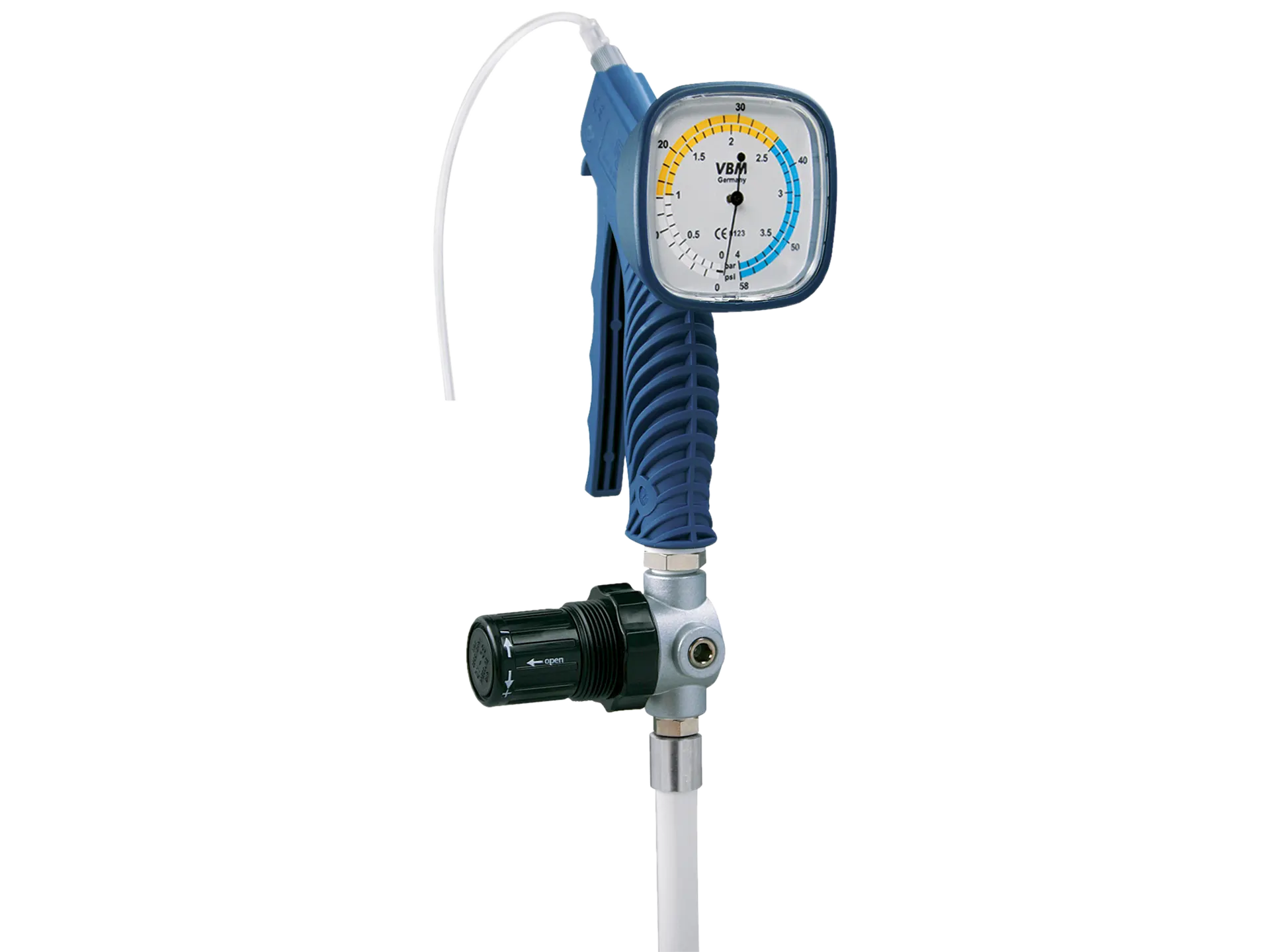 For oxygen delivery during transtracheal ventilation
The Manujet III is a manually controlled oxygen delivery system used for transtracheal ventilation. It is recommended for emergency rooms, crash carts, ambulances and operating rooms as it offers a quick and efficient oxygenation of a patient.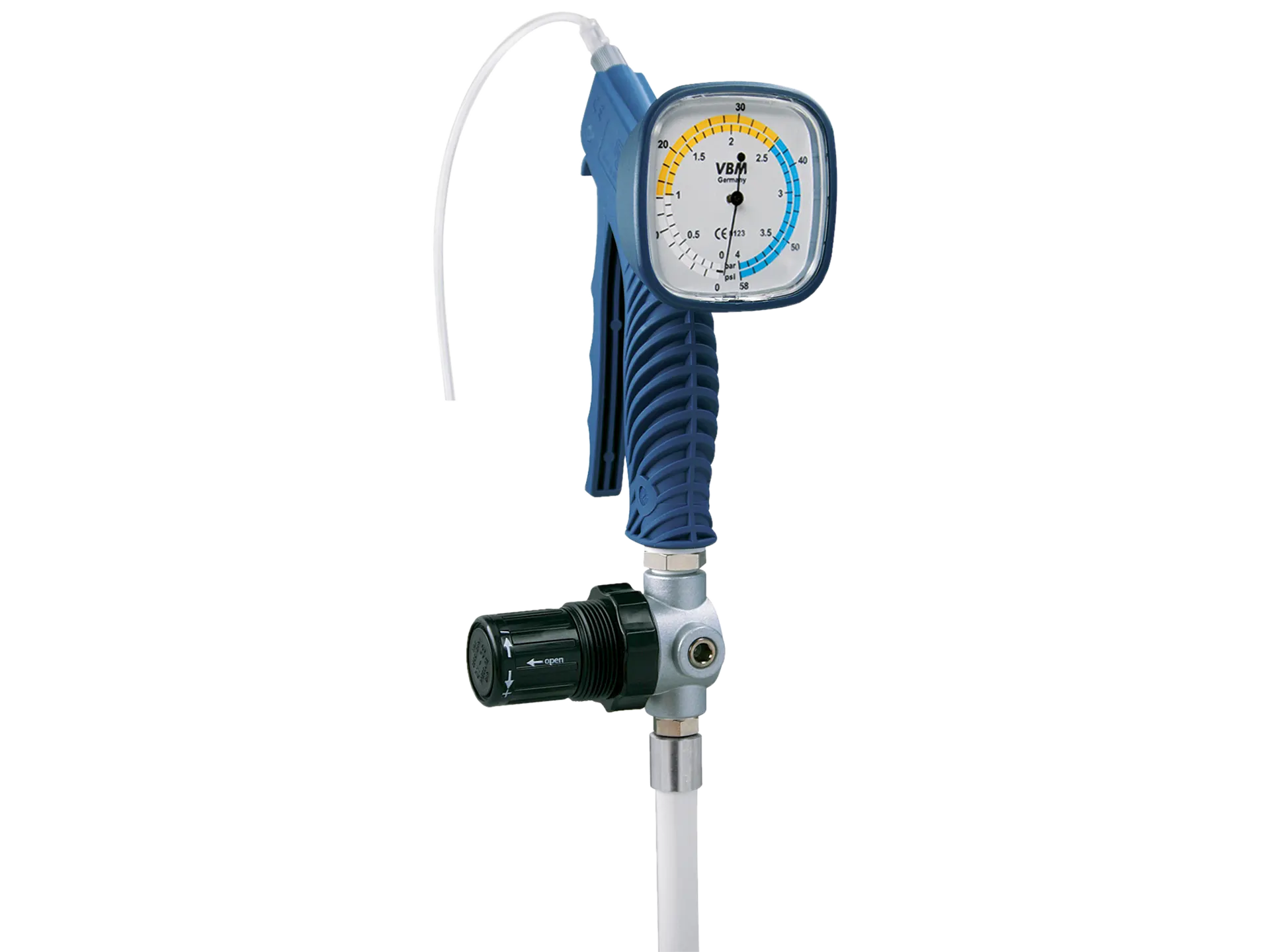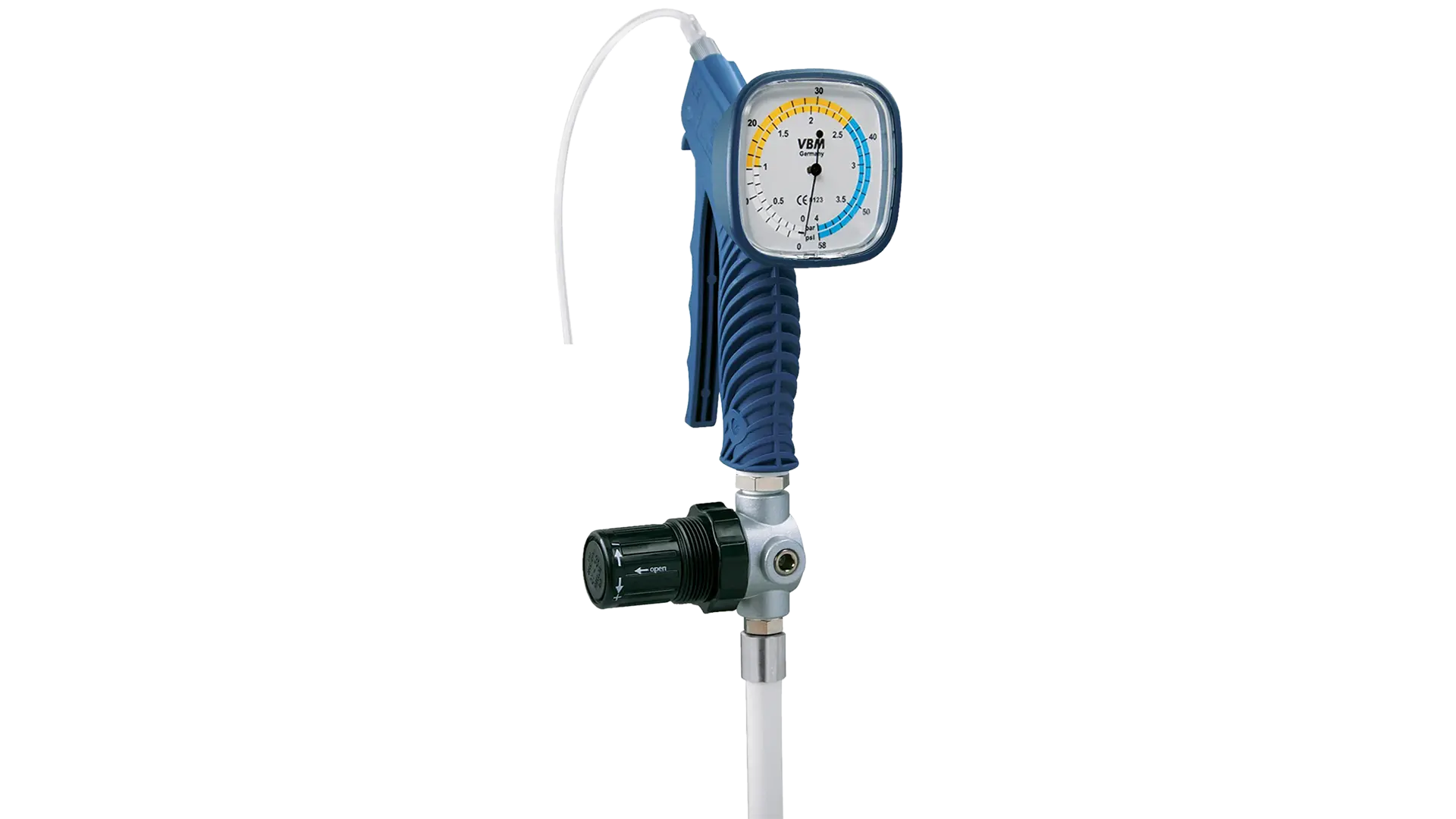 Trigger
Manual activation
Connecting Tubing
With Luer Lock Connection, Length: 100 cm
Pressure Regulator
Adjustable netween 0 – 3.5 bar. Increased safety due to locking mechanism.
Pressure Hose
For Connection to a central source of O
2
Cylinder. Lenght: 4 m.
Manujet III set
In a case with 4 m pressure hose, Jet-Ventilation Catheters acc. to Ravussin (13 G, 14 G, 16 G) and 100 cm Connecting Tube.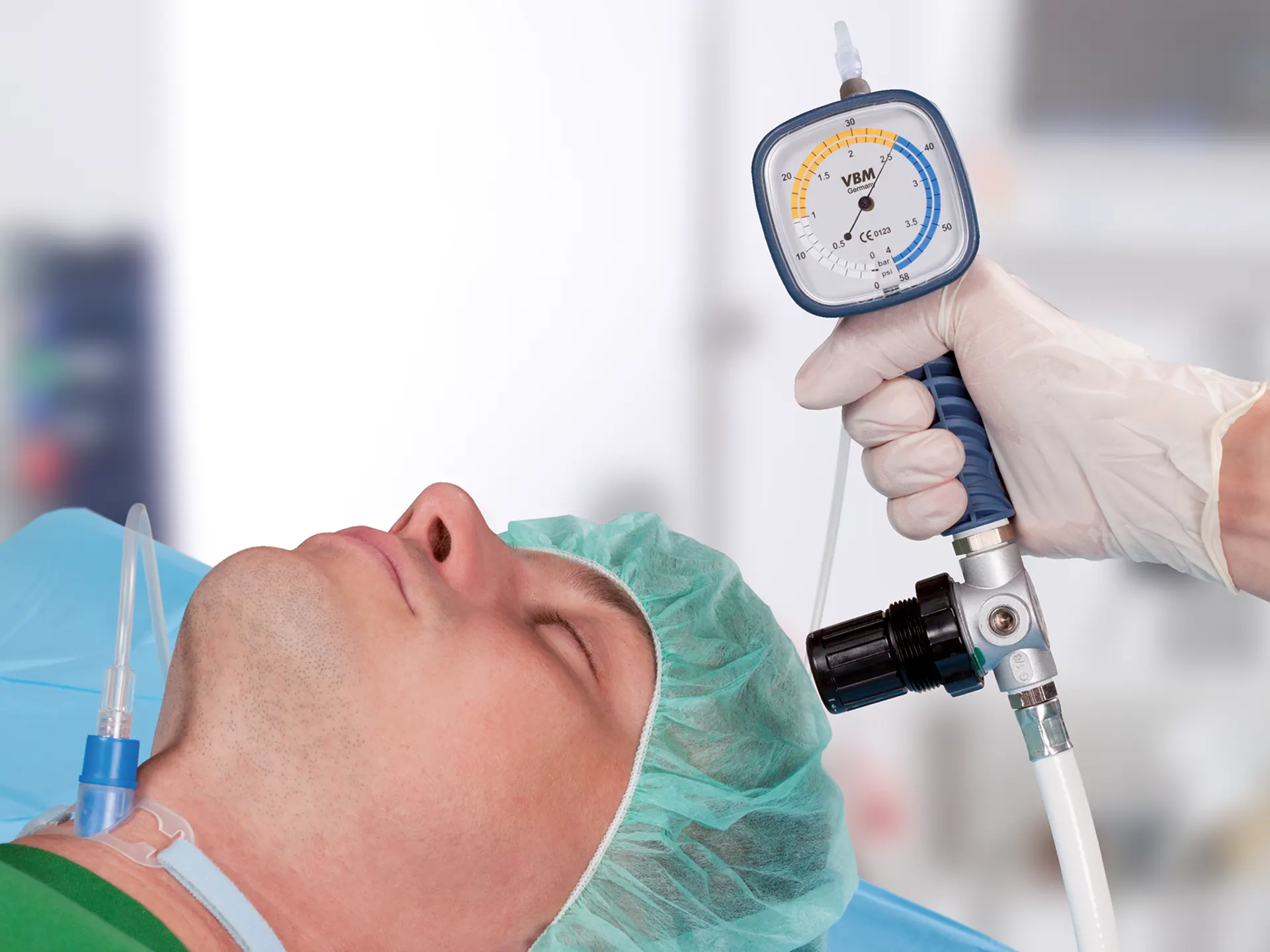 Jet-Ventilation Catheters acc. to Ravussin
The catheters for percutaneous Cricothyrotomy (for single use) are available in the sizes 13 G, 14 G and 16 G. Delivery in the emergency set with syringe or as anesthesia set without syringe.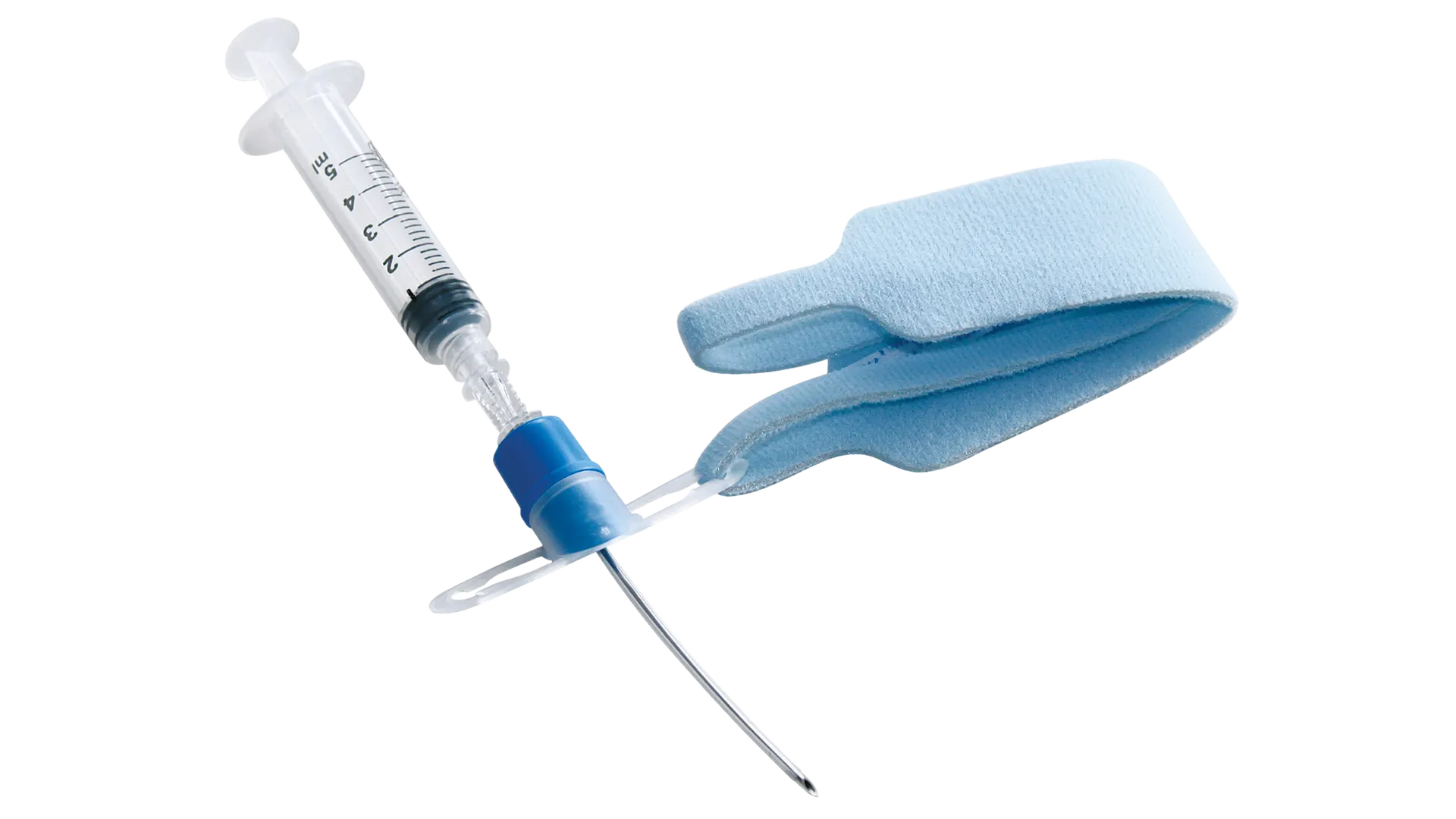 Luer Lock Connection
For Manual Jet (Manujet III) or automatic Jet Ventilator
15 mm Connection
For oxygenation with a breathing circuit
Flange
With Necktape for a safe and kink-free fixation of the catheter
Teflon Catheter
Suitable for laser surgery. Anatomically curved.
Steel Needle
For easy puncture without incision. Allows kink-free insertion of the catheter.
Lateral Holes
Keep the catheter way from the tracheal wall. Reduce the "Venturi" effect.
——Related Topics & Products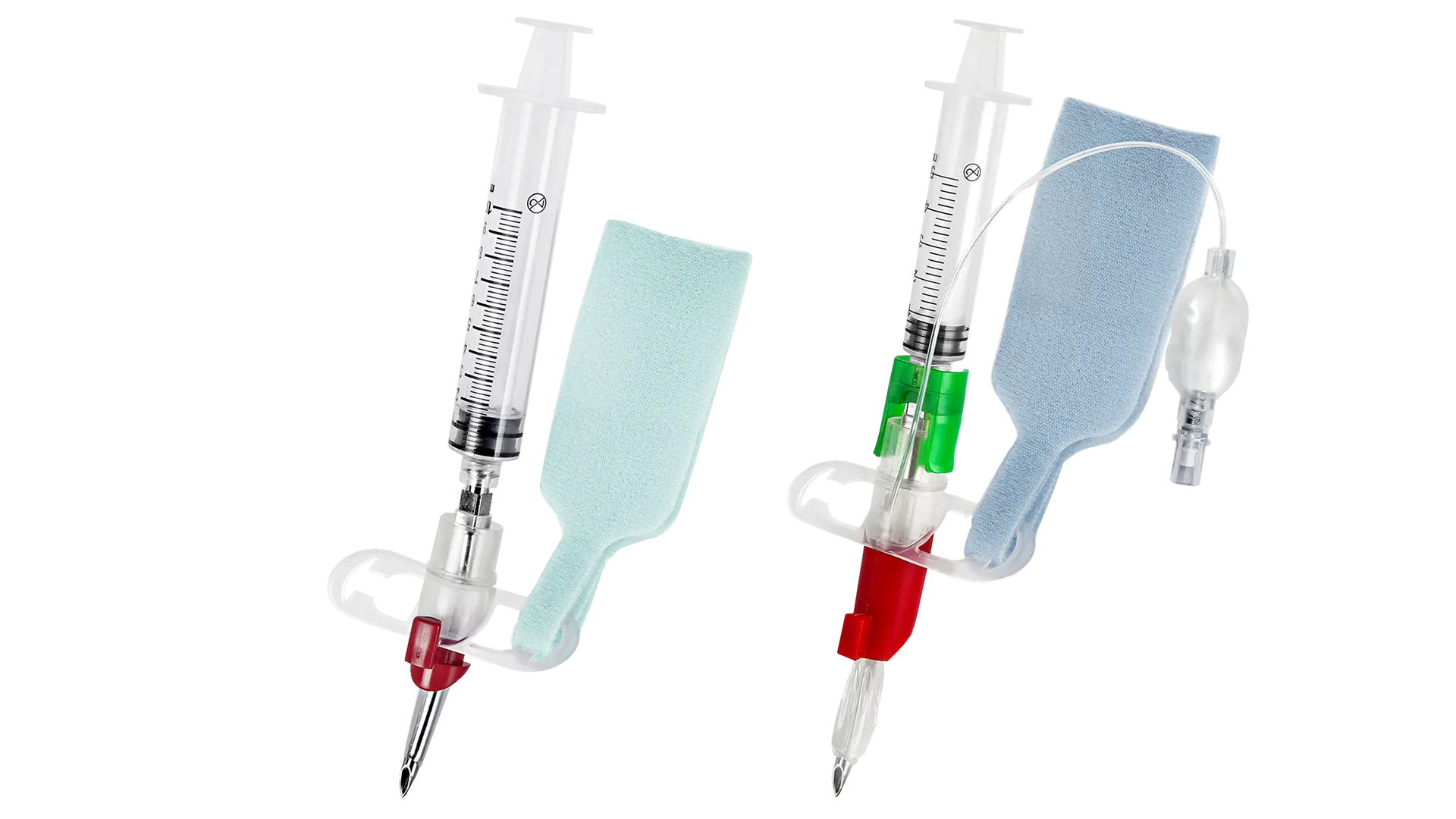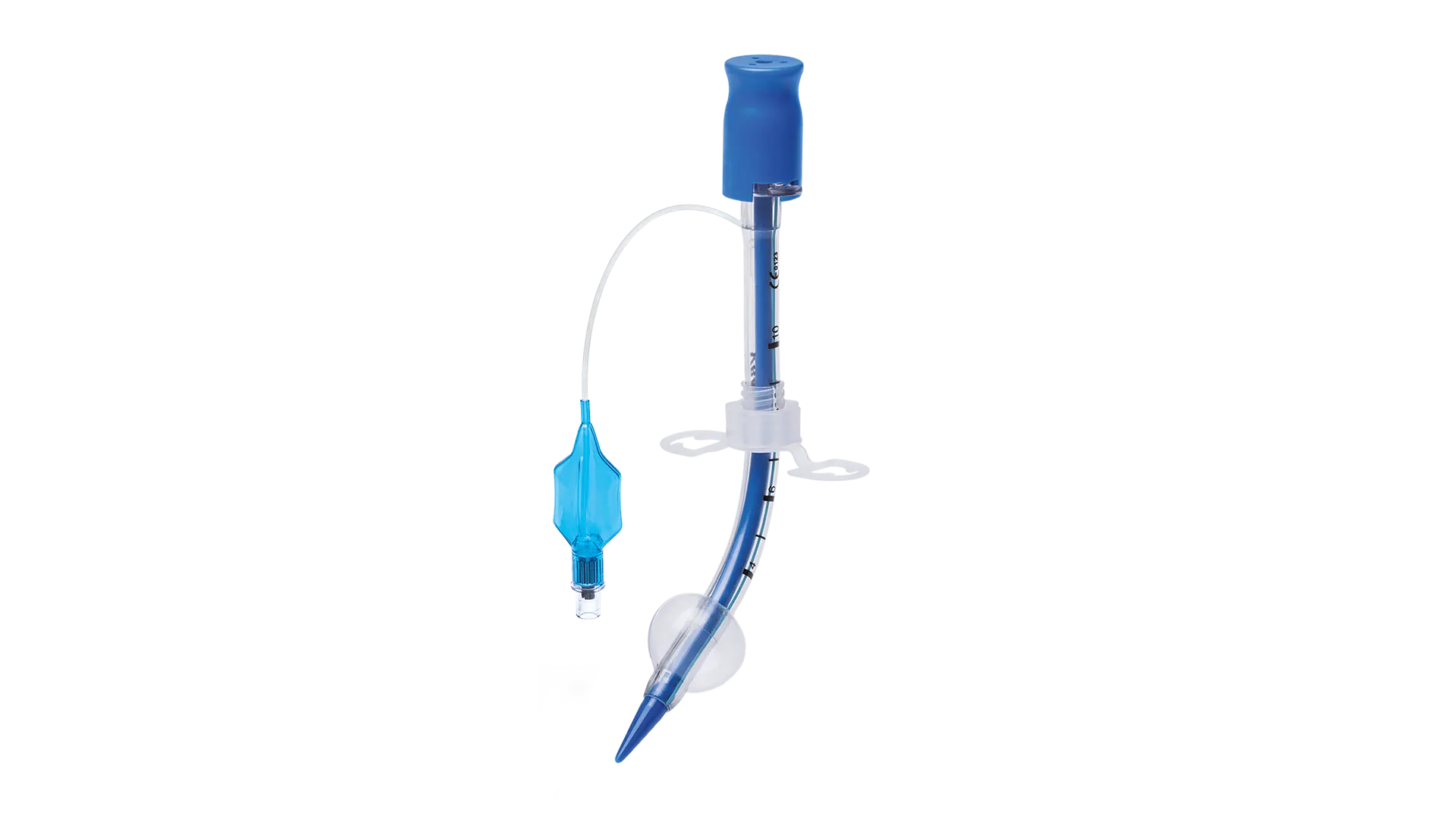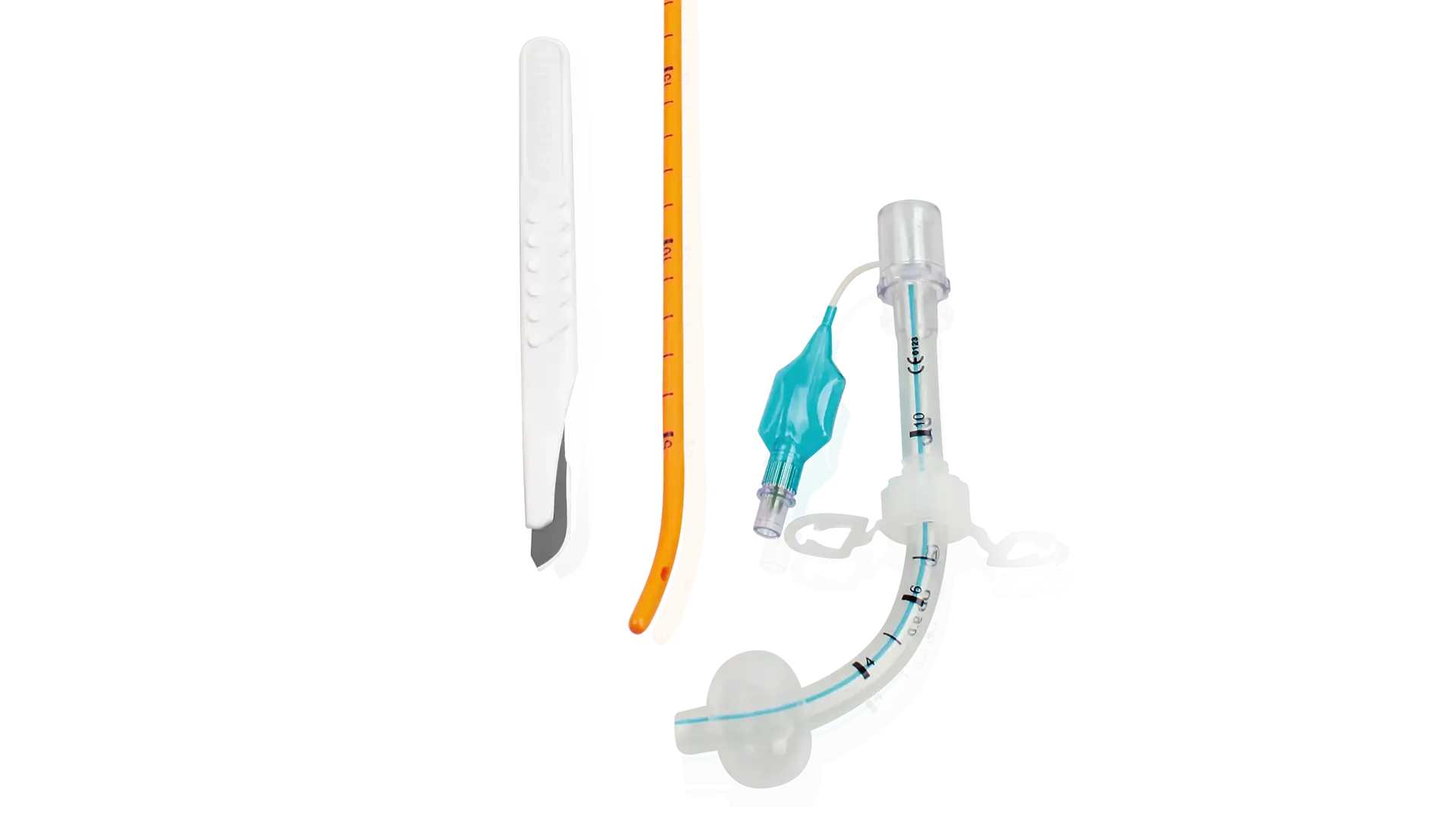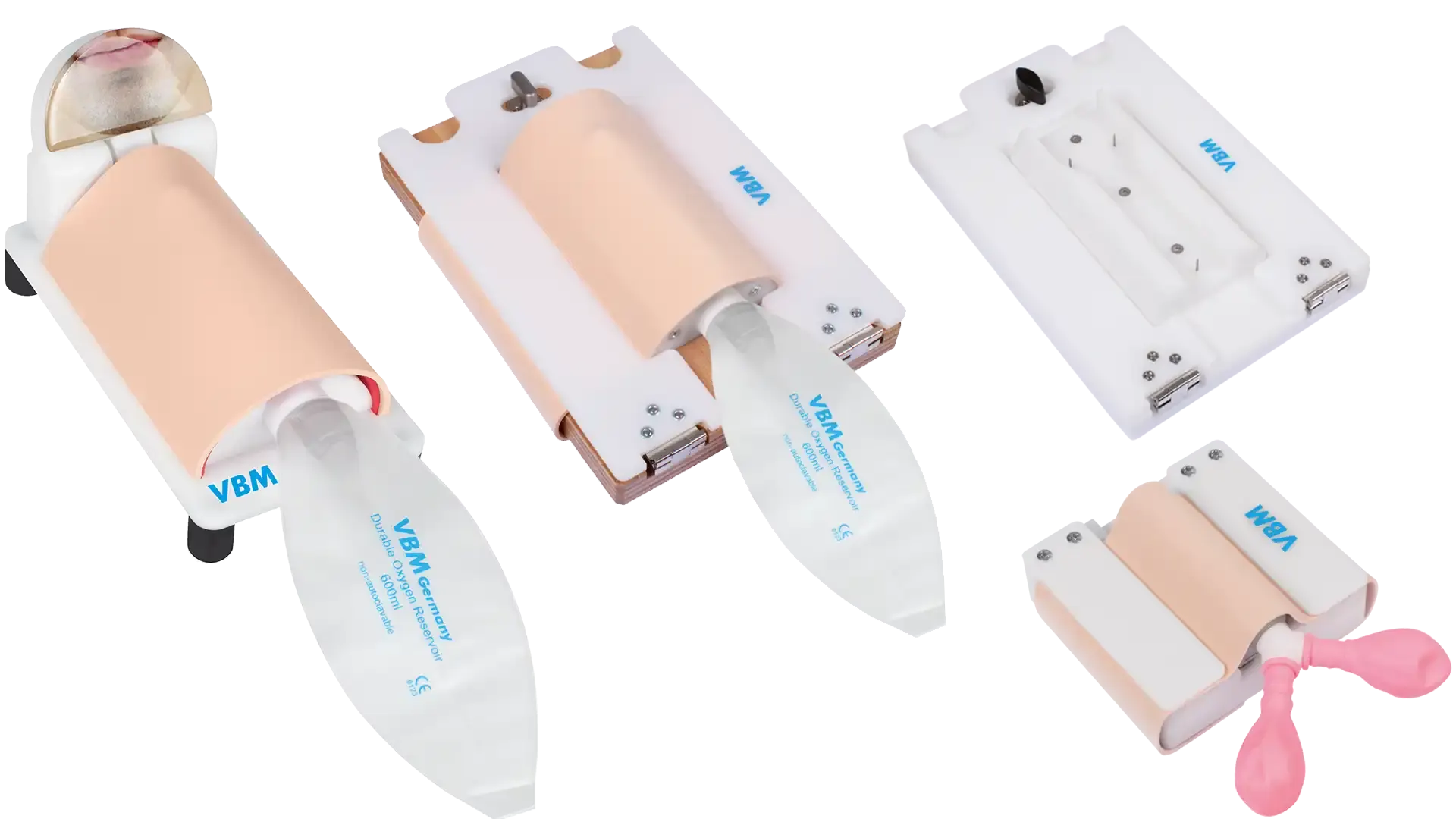 WEB001_PID-01-03-04_2.0_EN