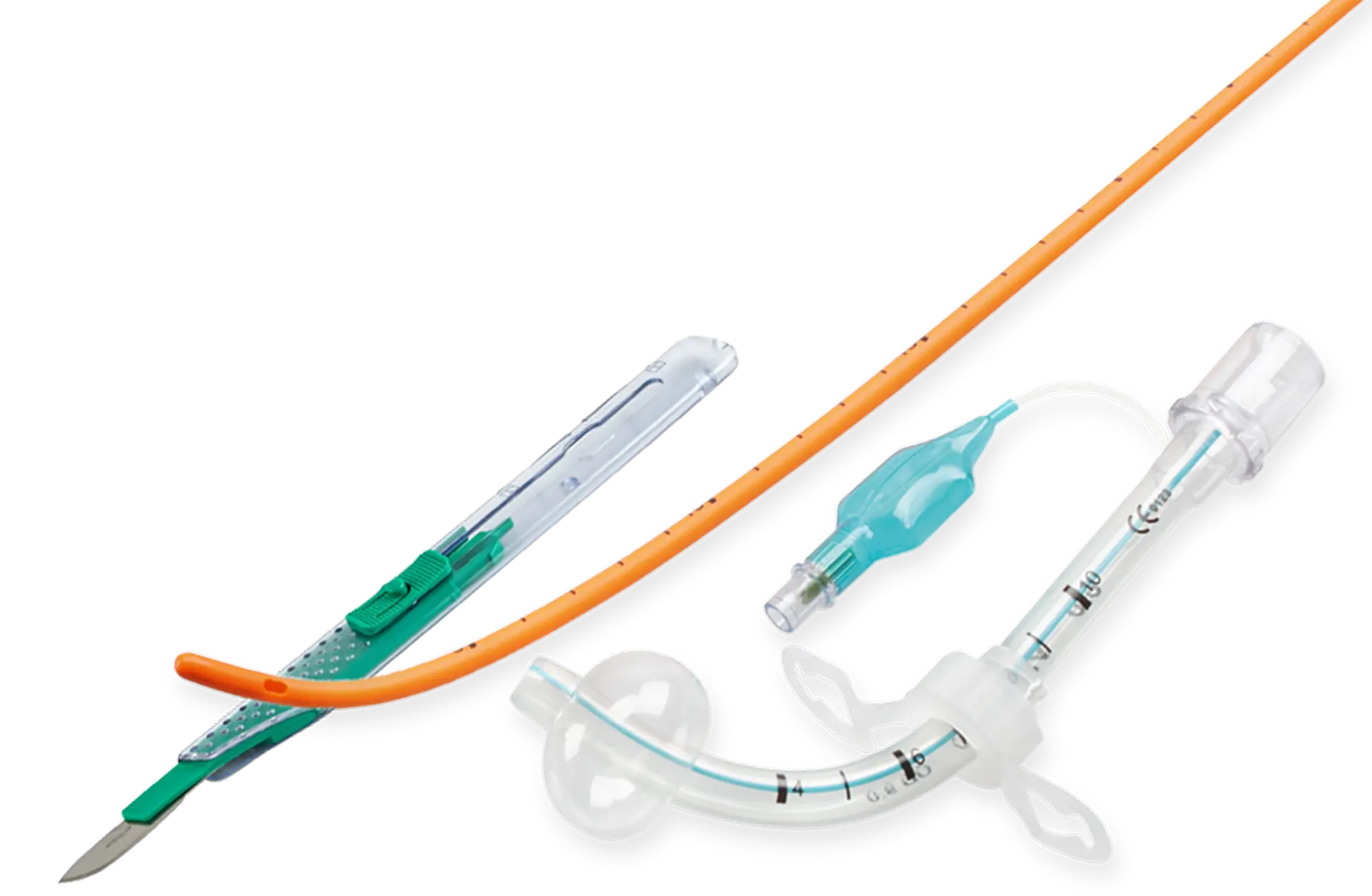 Set for surgical cricothyrotomy according to the scalpel technique
According to DAS 2015 guidelines
Compact and lightweight set
ScalpelCric is a surgical set for cricothyrotomy according to the scalpel technique. The set has been developed to match the recommendations from the DAS (Difficult Airway Society) 2015 Guidelines.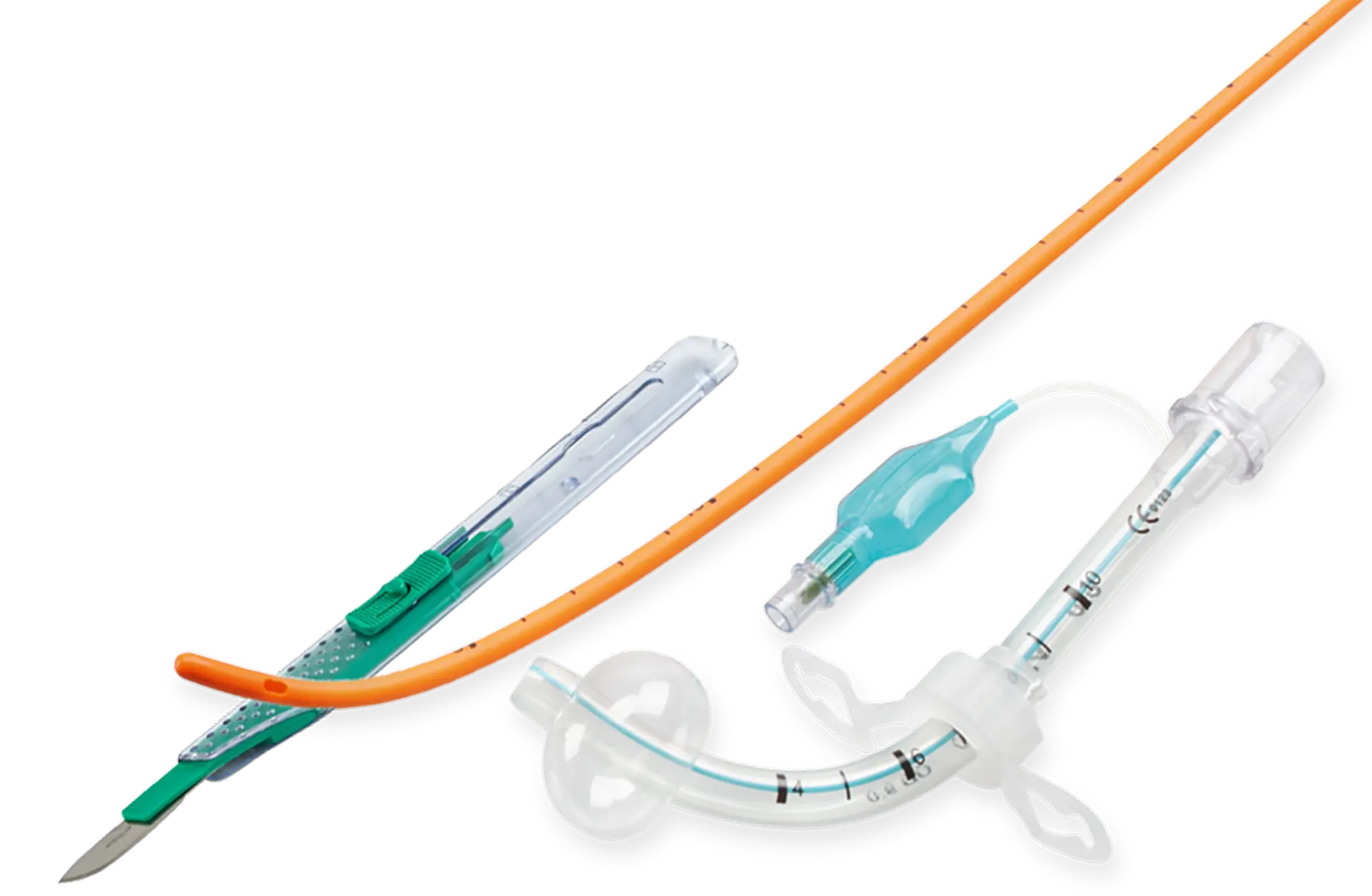 Based on the simple description of "stab, twist, bougie, tube", the ScalpelCric is meant to facilitate the execution of eFONA (emergency Front Of Neck Access) in a CICO situation (Cannot Intubate – Cannot Oxygenate). The set is packed in a specific sterile pouch with each component organised in the order of use. This can be important at the critical time of the procedure.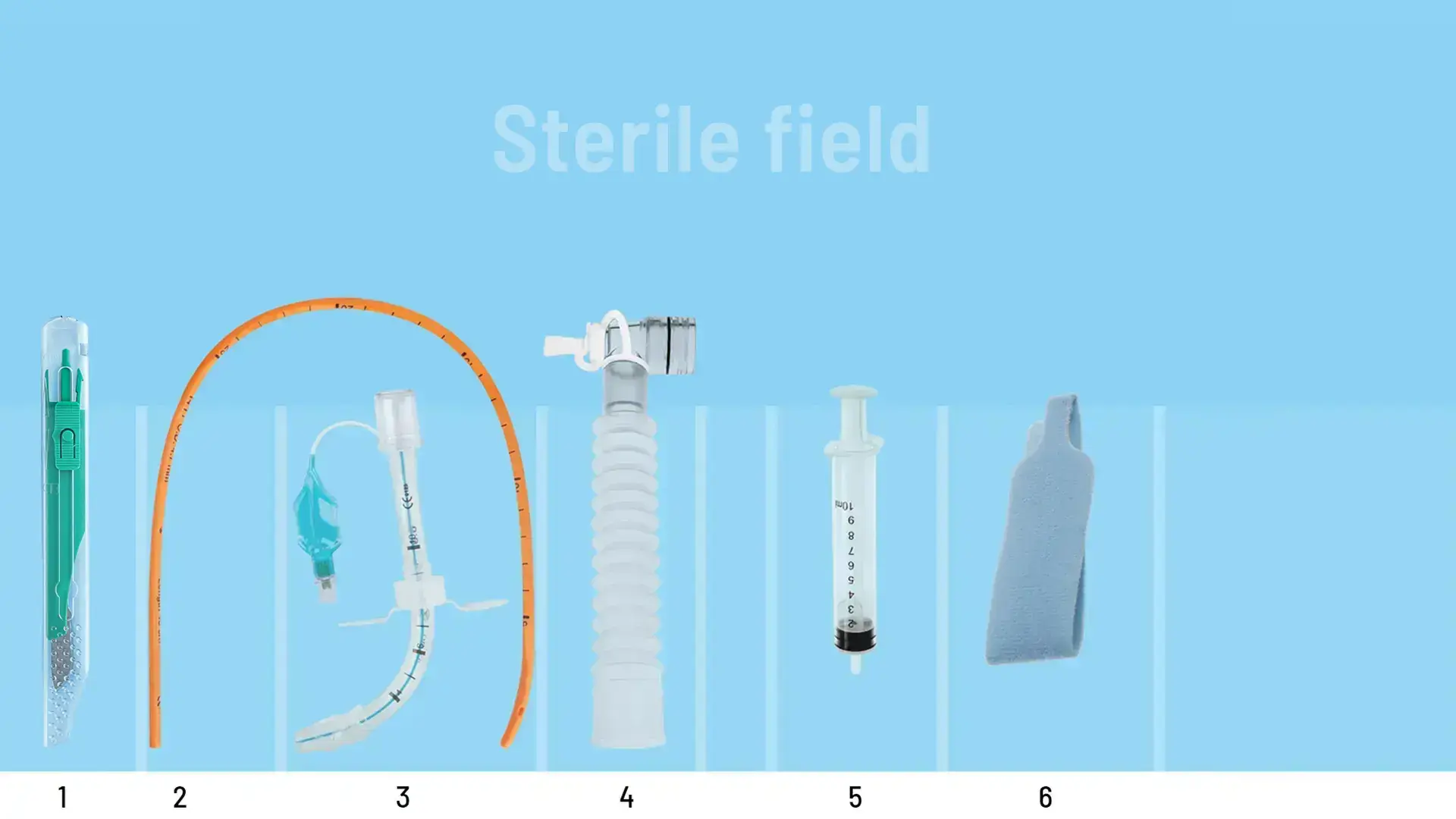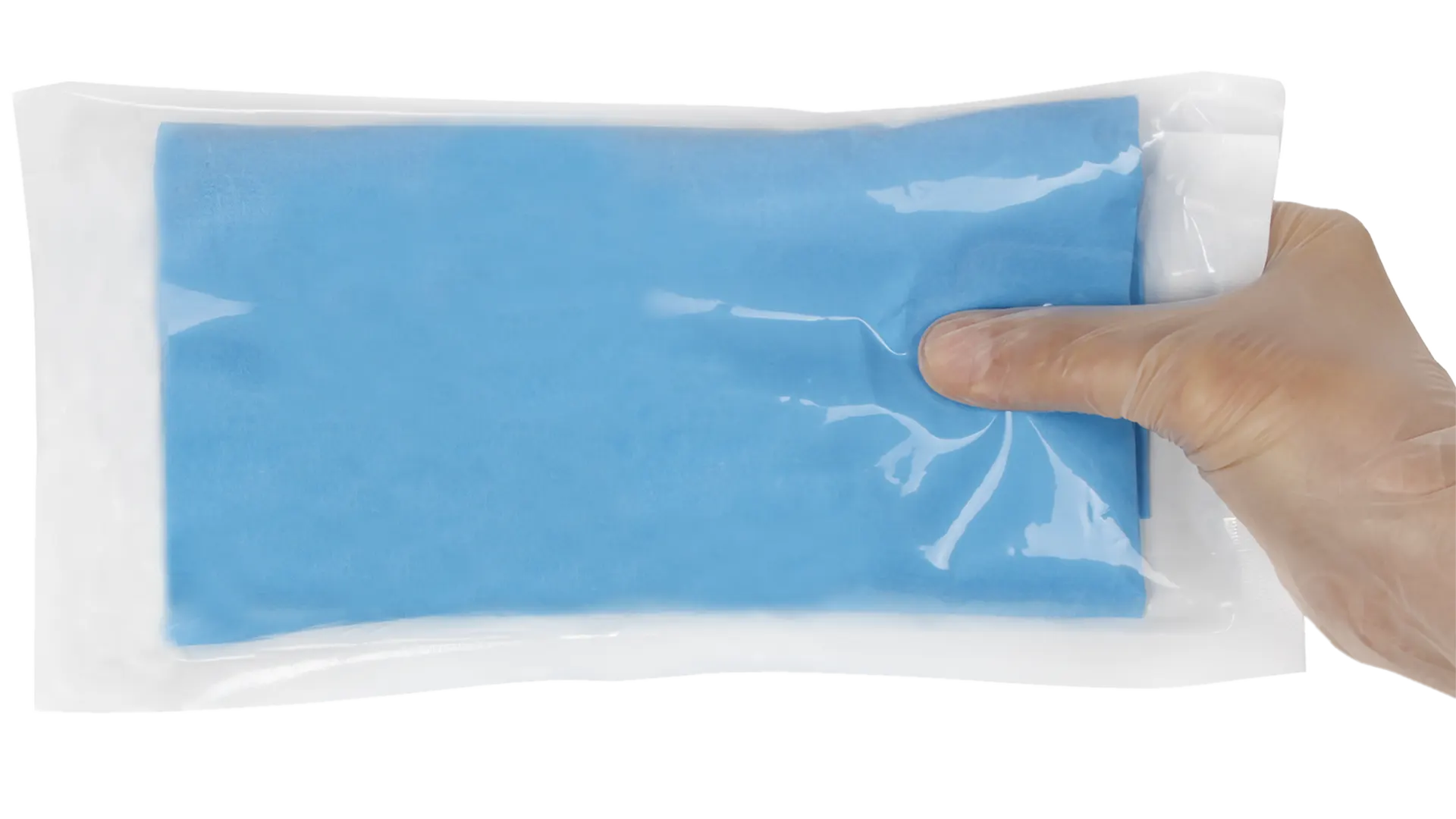 Robust packaging and compact pack size to fit emergency bags, backpacks, crash carts, etc.
Content
1 Scalpel #10
2 14 Fr bougie (40 cm)
3 6.0 mm I.D. tube with cuff
4 Extension tubing
5 Syringe 10 ml
6 Necktape
Pack size: 31.5 cm (L) x 15.2 cm (W) x 5.0 cm (H)
Unfolded size / sterile field: 56 cm (L) x 39 cm (W)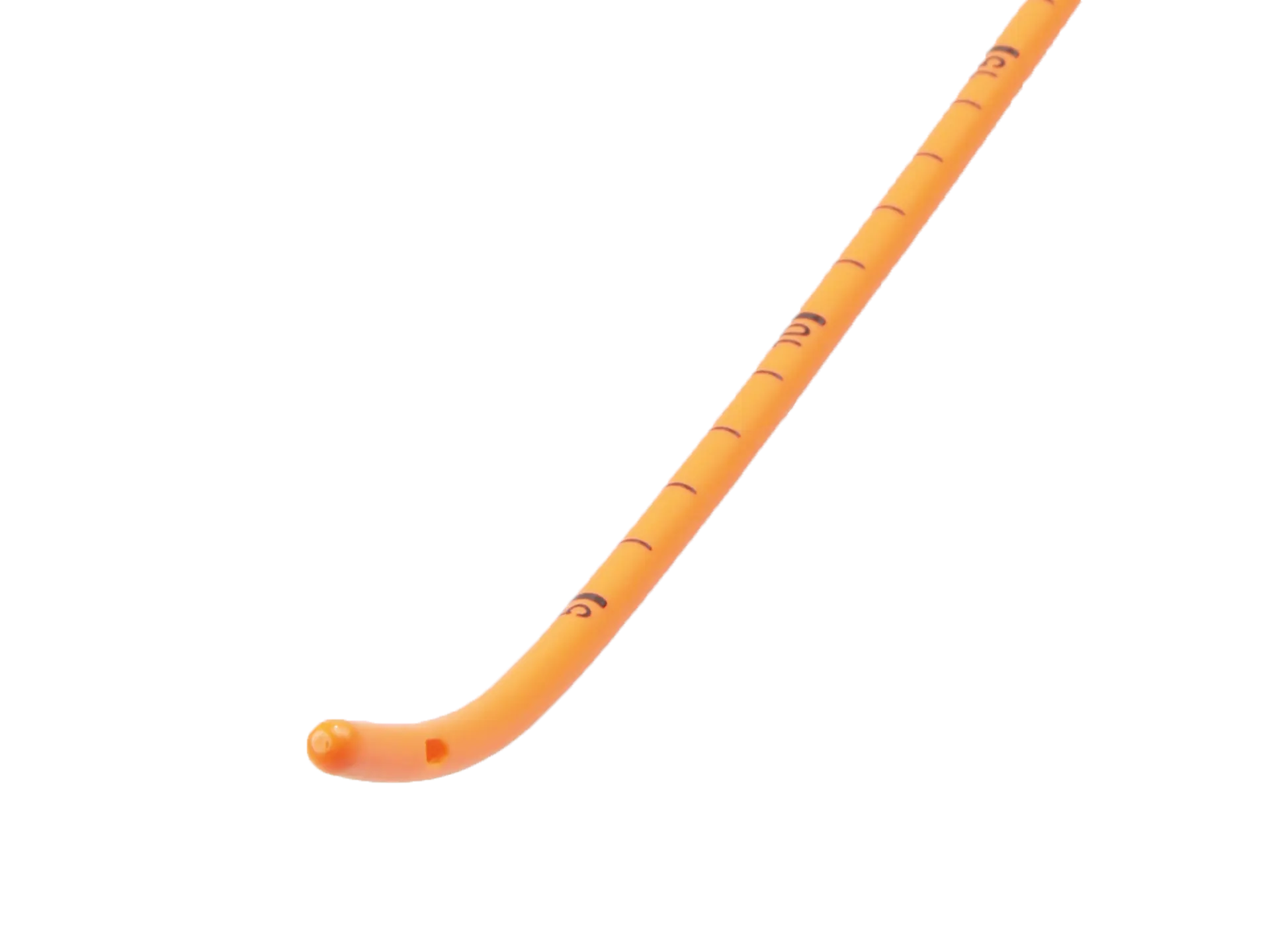 Bougie
Low friction surface for easy railroading of the tube
Angled and atraumatic tip
Centimetre markings to control insertion depth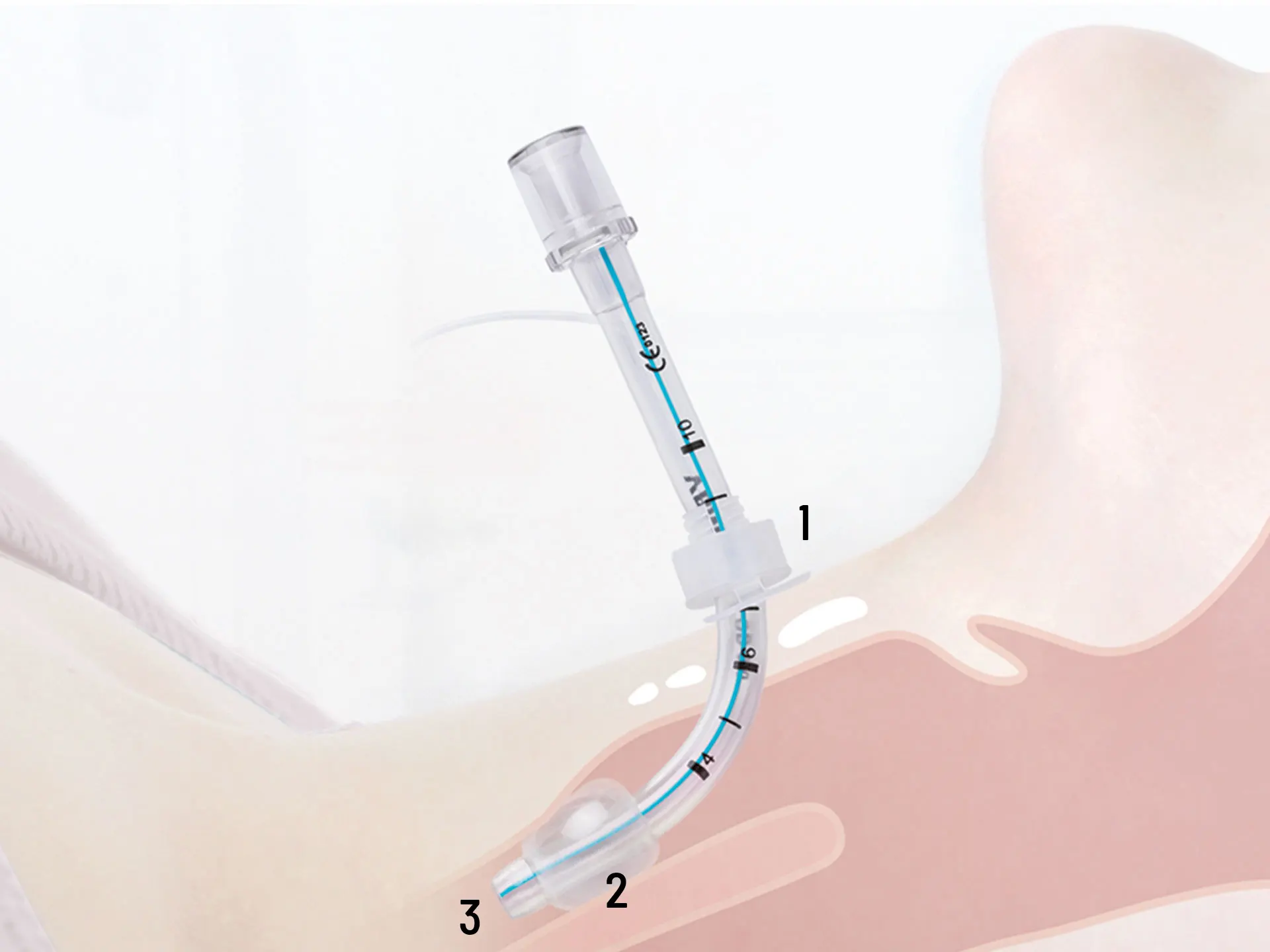 6.0 mm I.D. tube
1 Moveable flange
2 Cuff for protection against aspiration
3 Atraumatic, rounded tube tip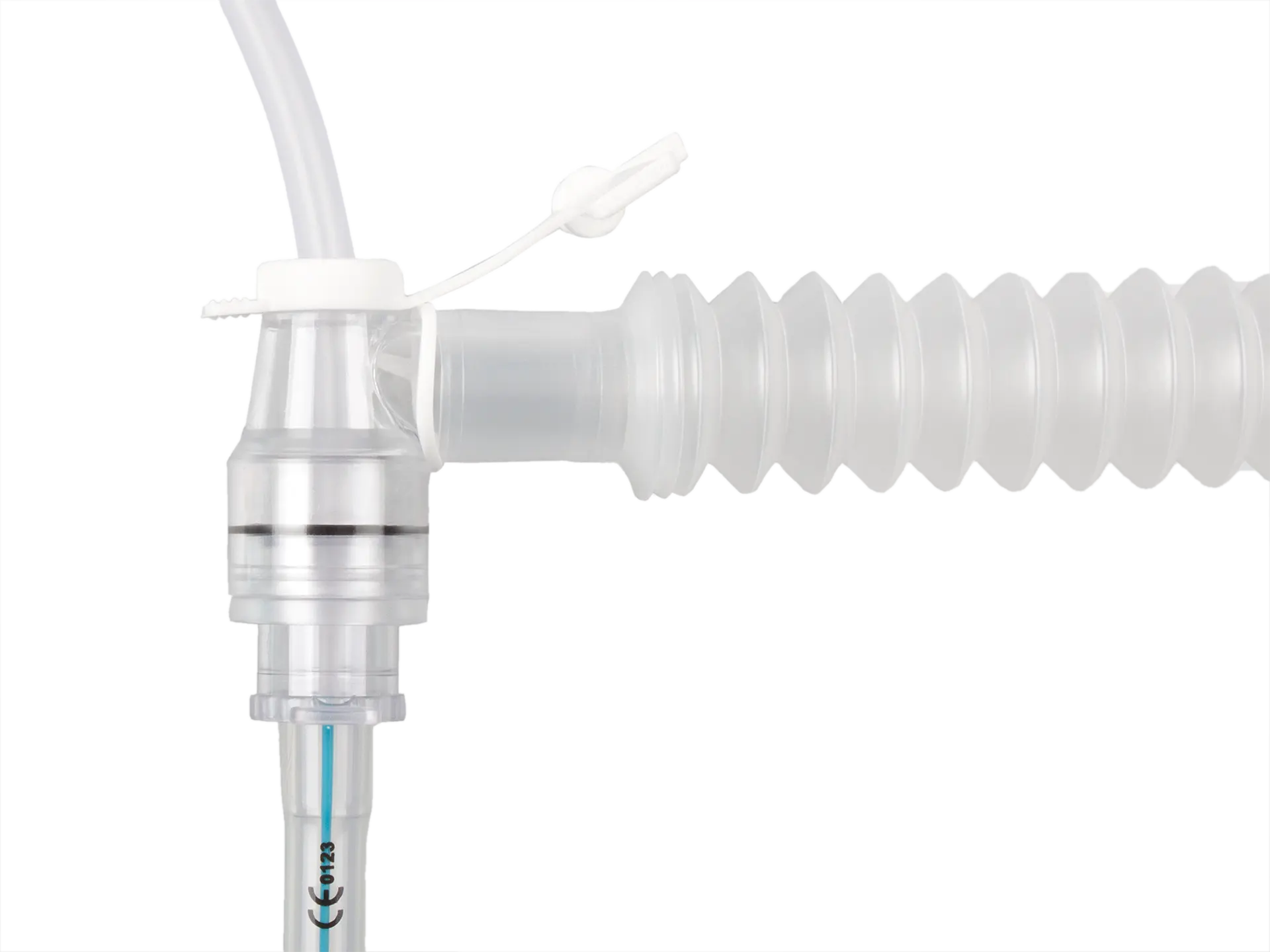 Extension tubing
With suction possibility ≤ 16 Fr.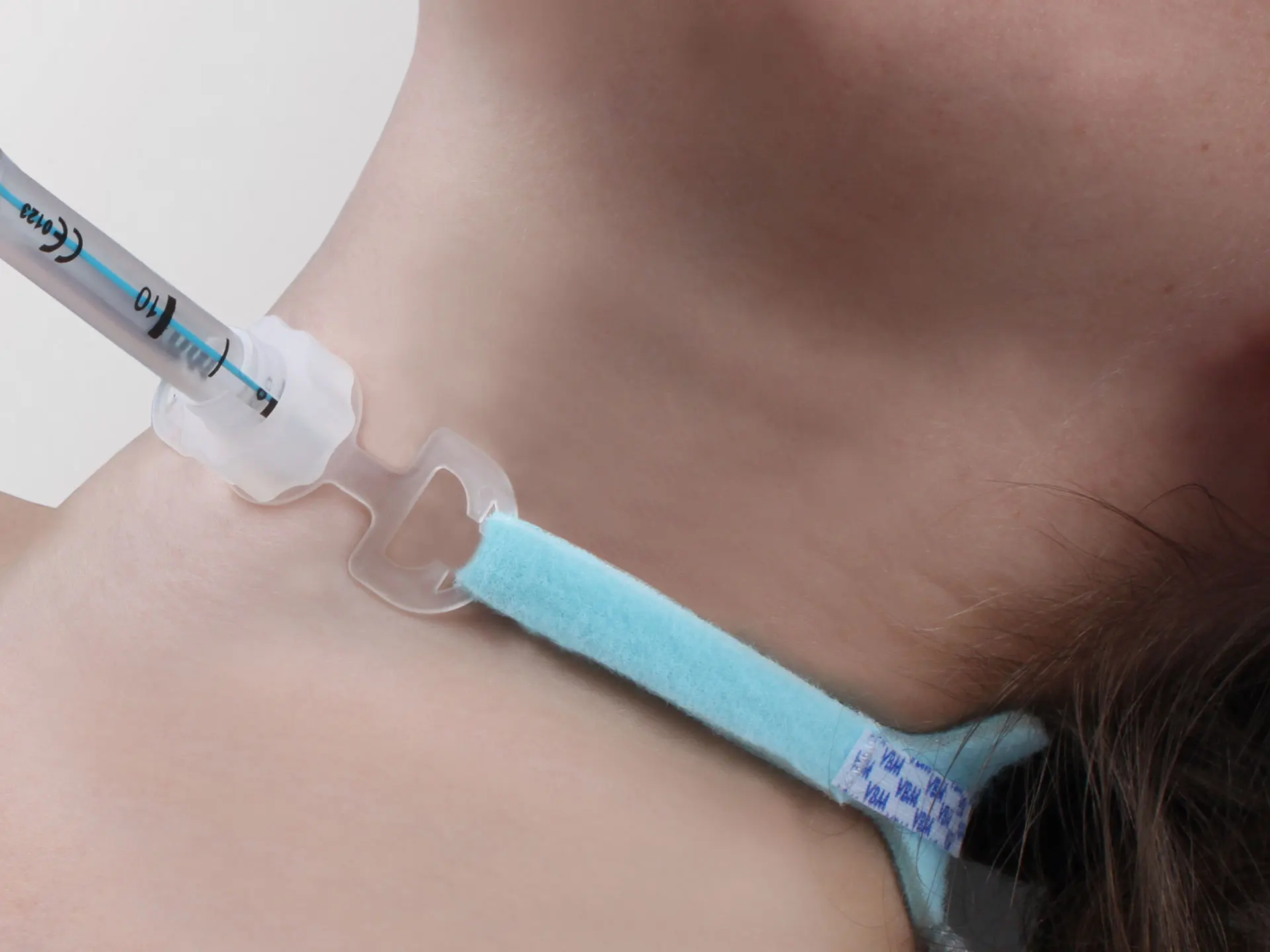 Necktape
Safe fixation of the tube.
*emergency Front Of Neck Access
Training & Education
"Anaesthetists must learn a scalpel technique and have regular training to avoid skill fade."
Baker PA,Weller JM, Greenland KB, Riley RH, Merry AF. Education in airway management.
Anaesthesia 2011; 66 (Suppl 2): 101–11
"Training should be repeated at regular intervals to ensure skill retention."
Difficult Airway Society 2015 guidelines for management of unanticipated difficult intubation in adults
For practicing the cricothyrotomy, we offer a non-sterile ScalpelCric training set. Ideal for use in combination with VBM Crico-Trainer.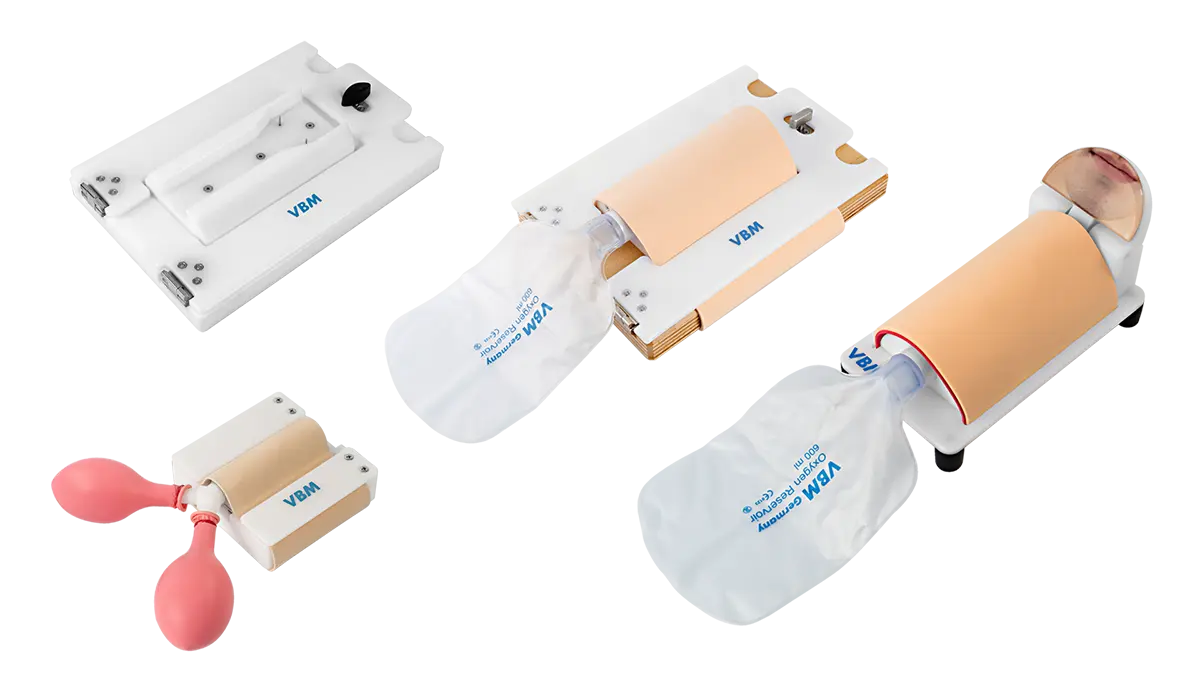 ——Related Topics & Products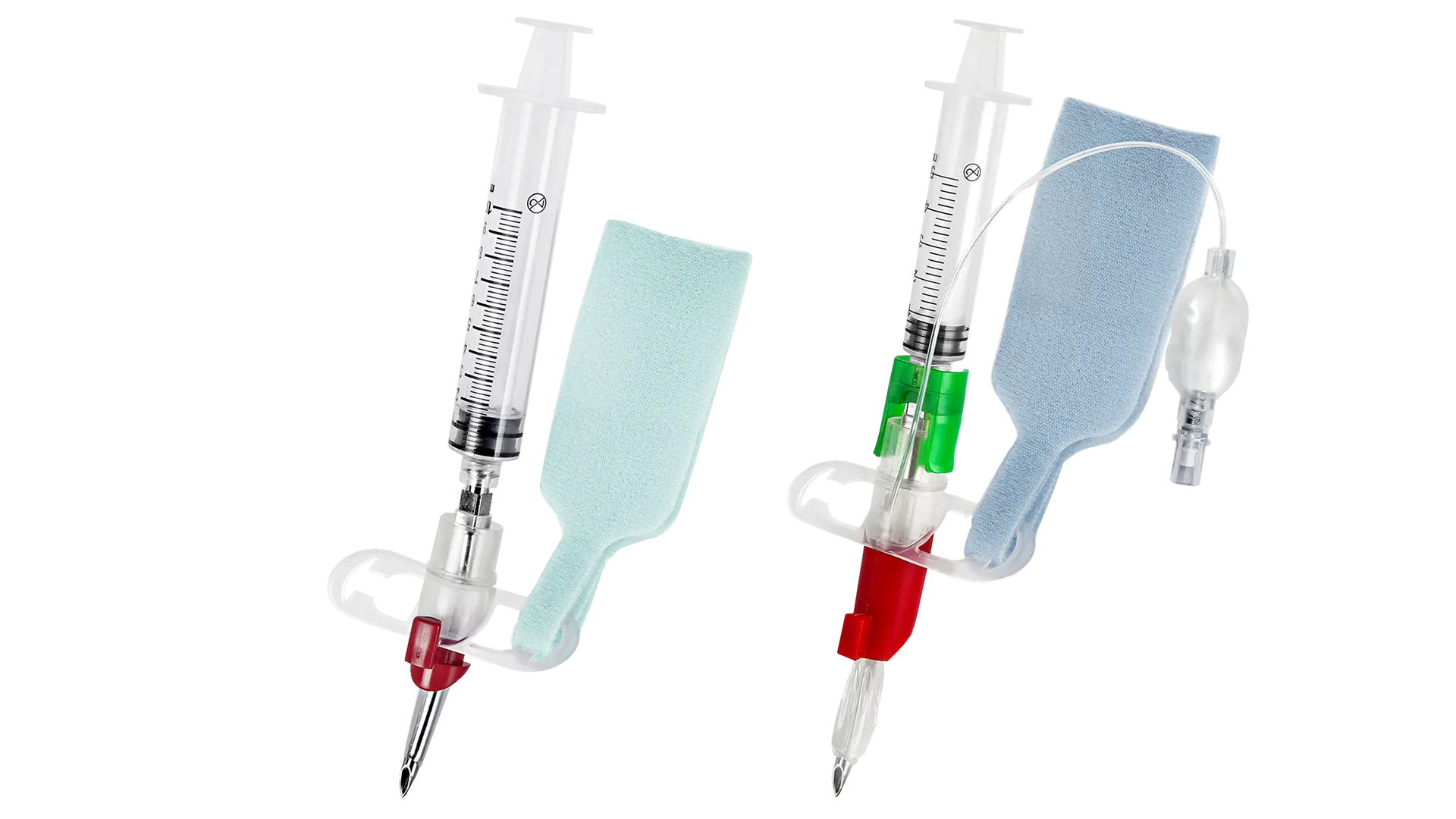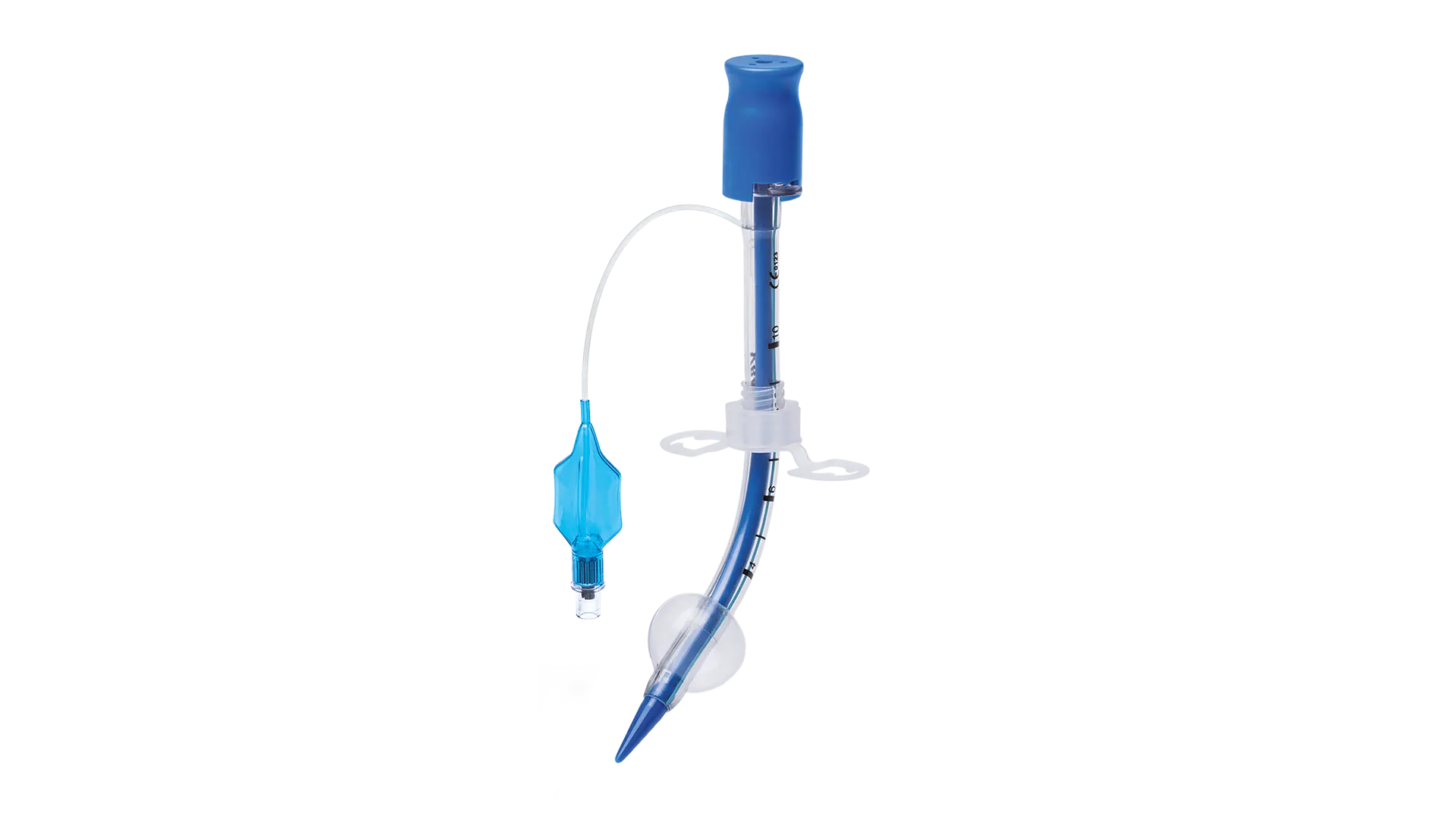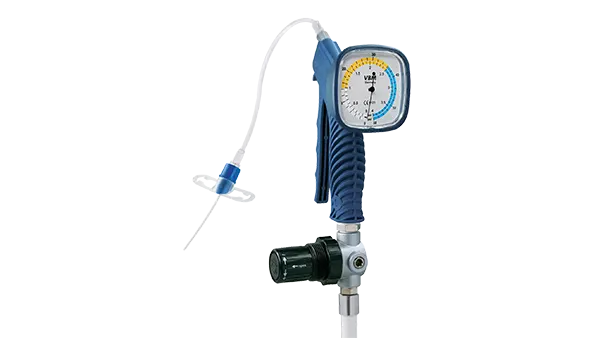 Manujet III / Jet-Ventilation Catheters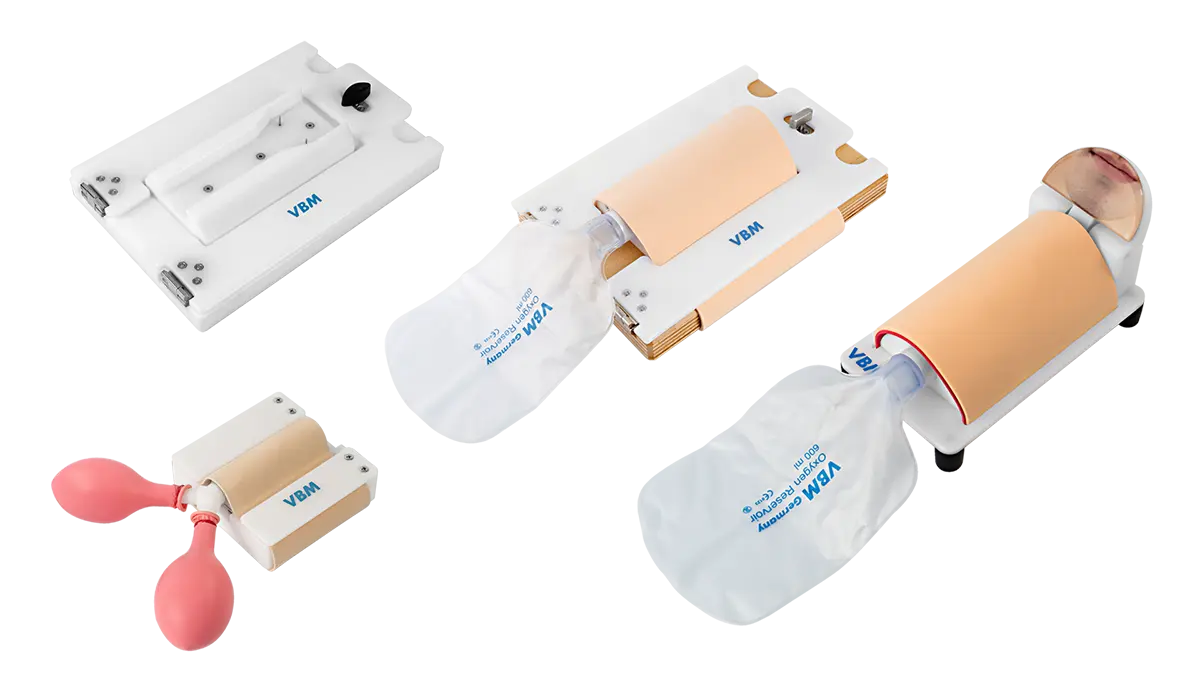 WEB001_PID-01-03-07_AB_EN