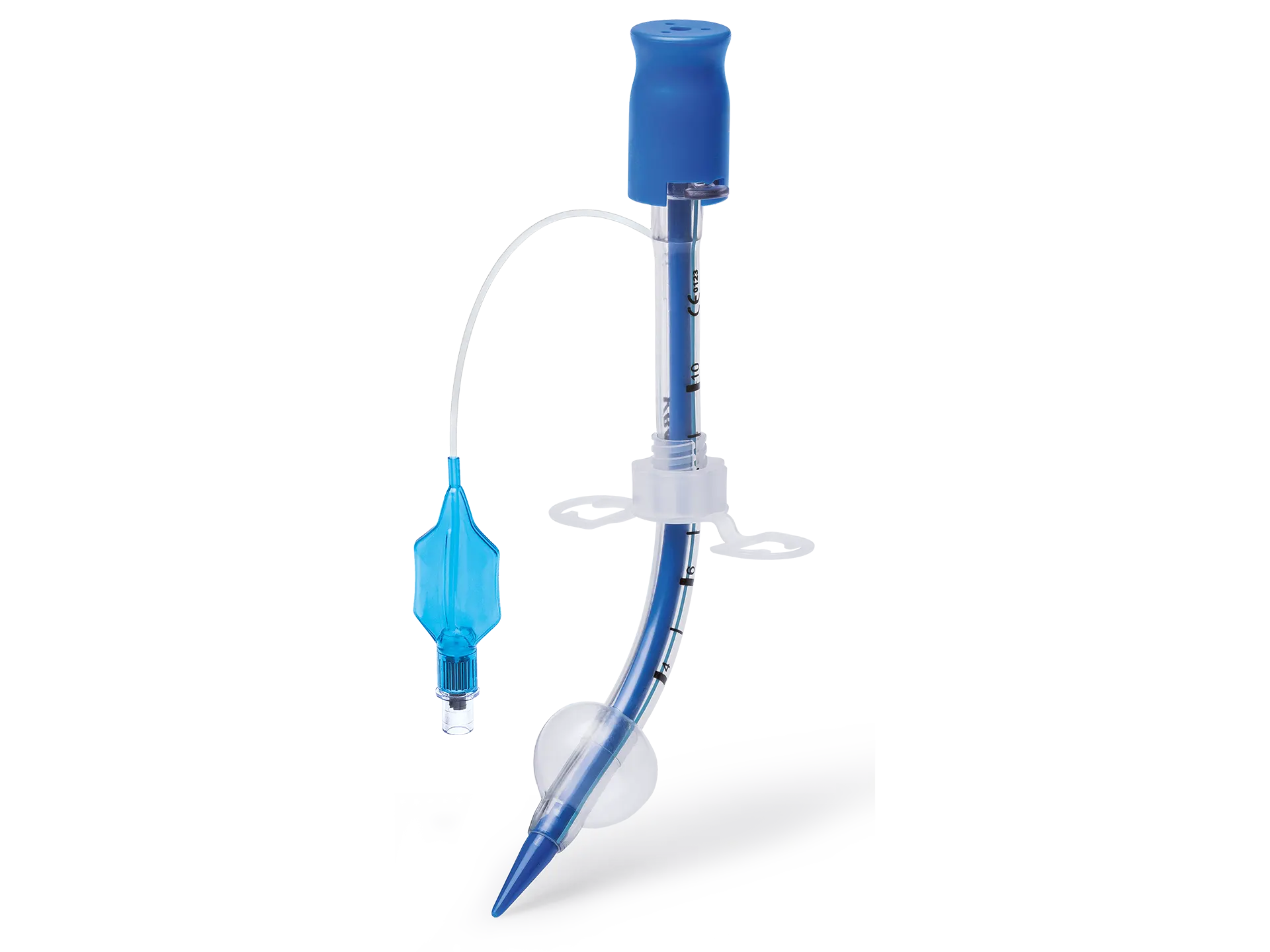 2 techniques – 2 cricothyrotomy sets
The Surgicric is a cricothyrotomy set to maintain ventilation in case of obstruction of the upper airway.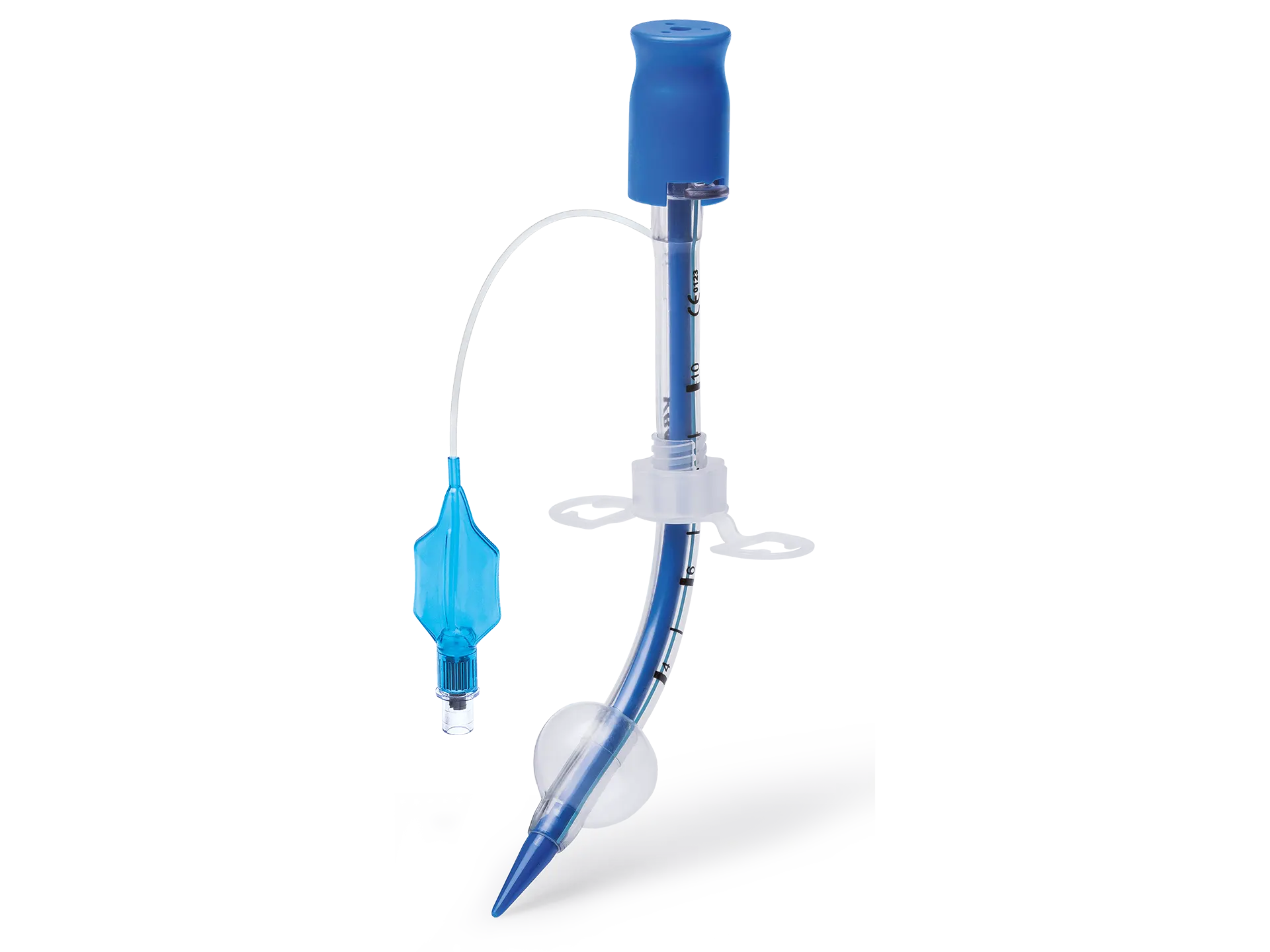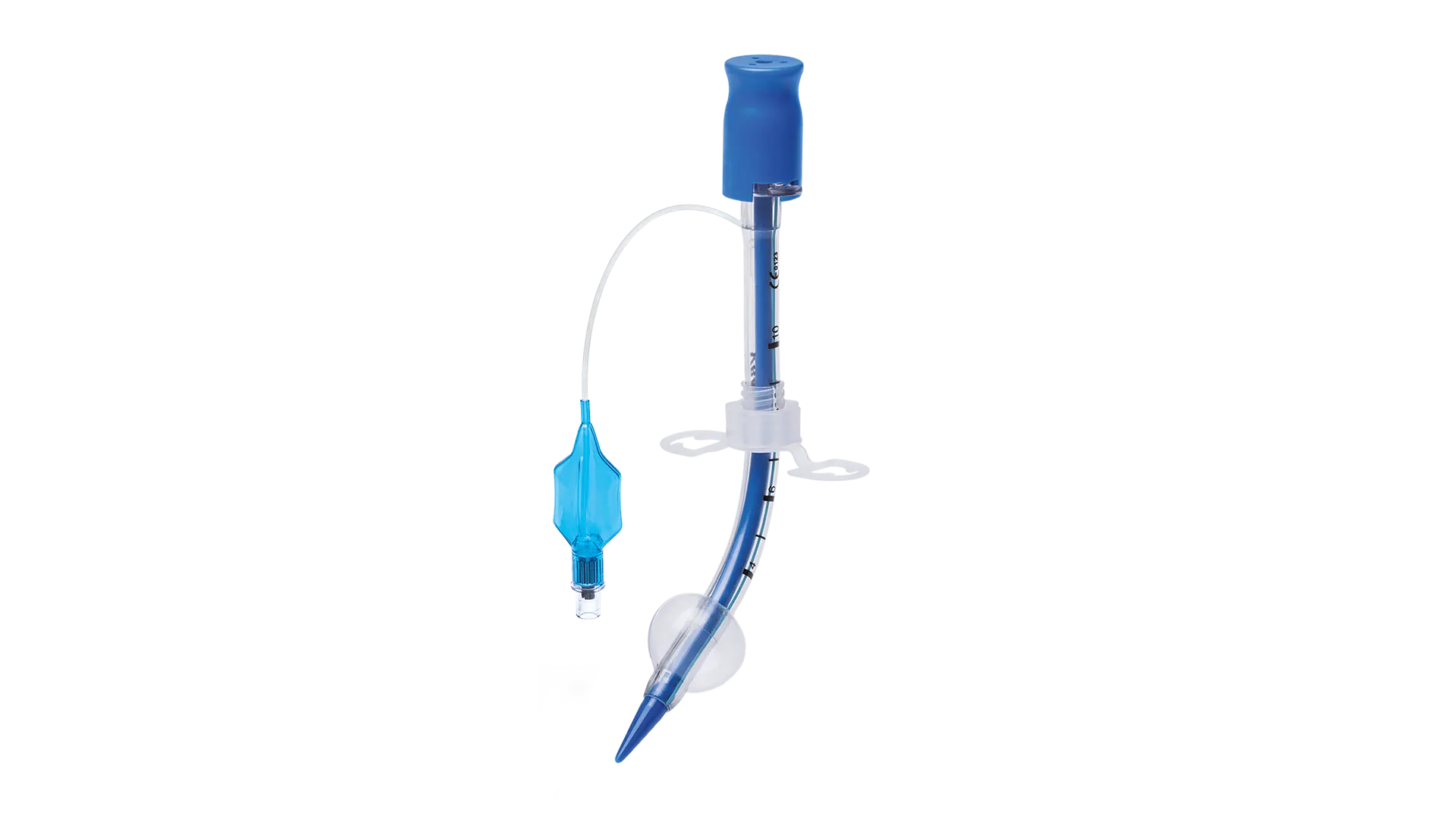 Immediately Ready for Use
The main feature of Surgicric is the special combination of tube and dilator. The pre-assembled tube is immediately ready for use, valuable seconds by additional assembly are thus saved.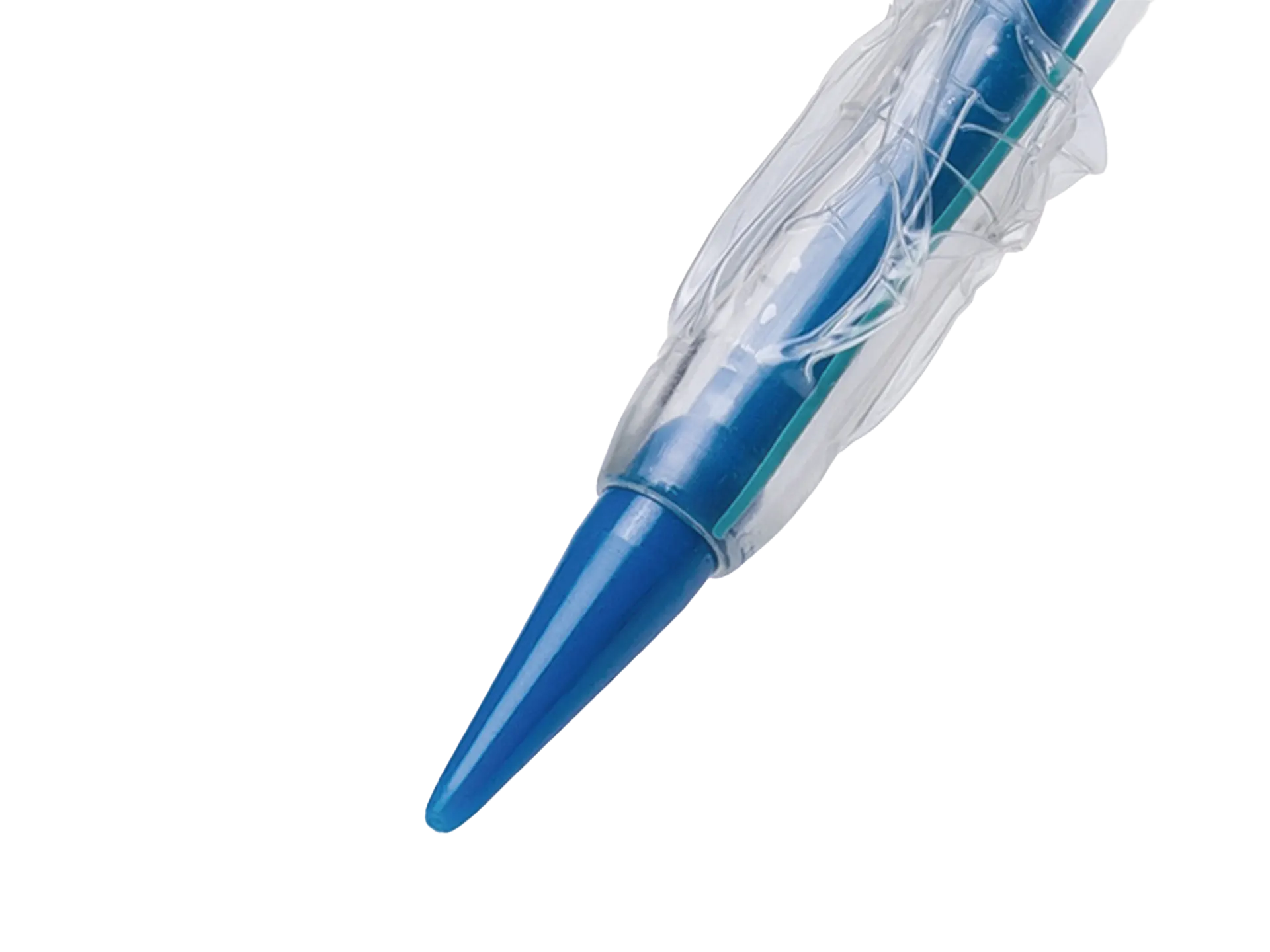 Atraumatic
Soft dilator tip, thus avoiding injury to the posterior tracheal wall. Smooth transition from dilator to the tracheal tube.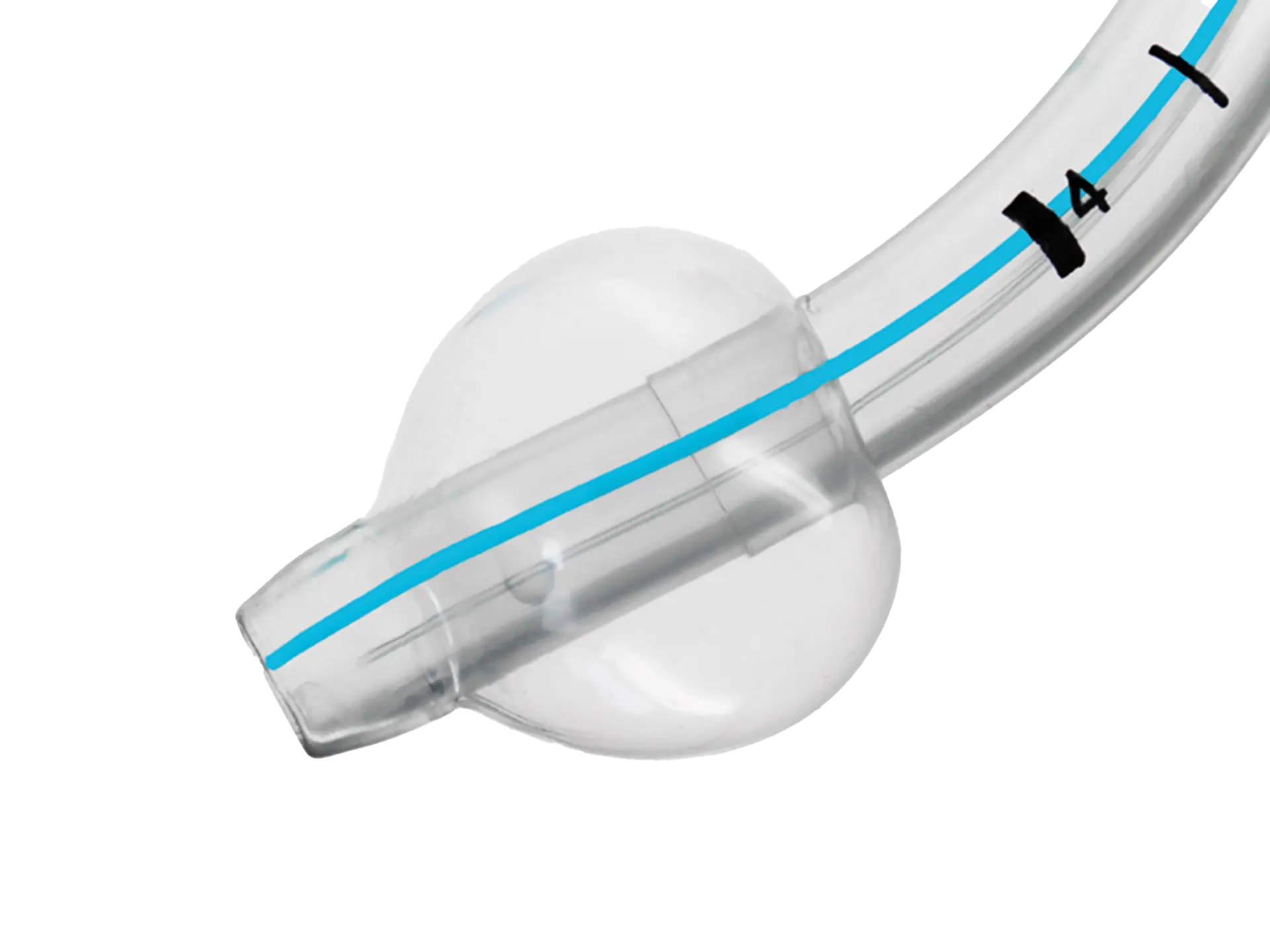 Patient Safety
The thin-walled, low pressure cuff guarantees a perfect seal, allows efficient ventilation and protects against aspiration.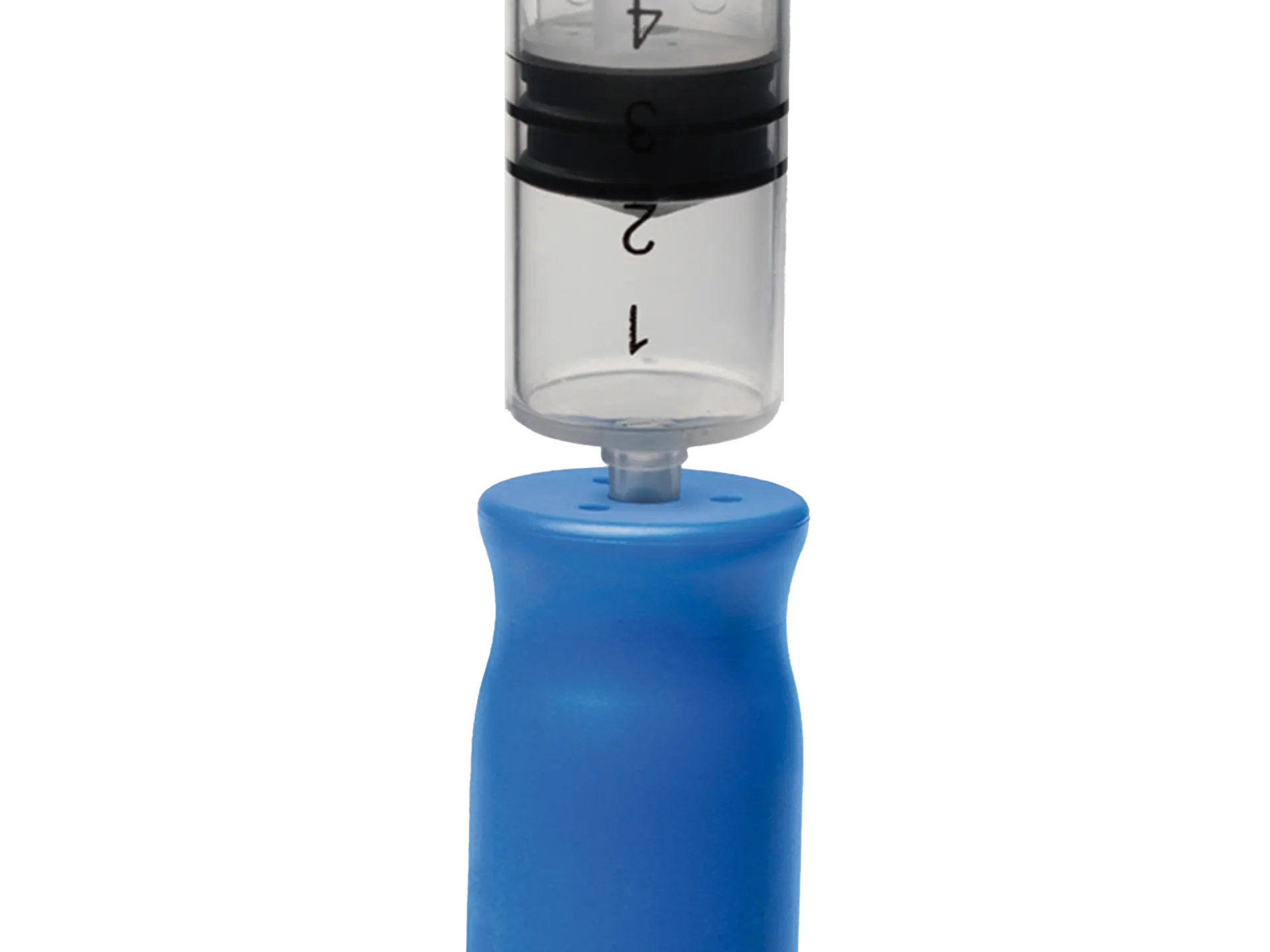 Position Check
Checking the position of the tracheal tube thanks to aspiration through dilator.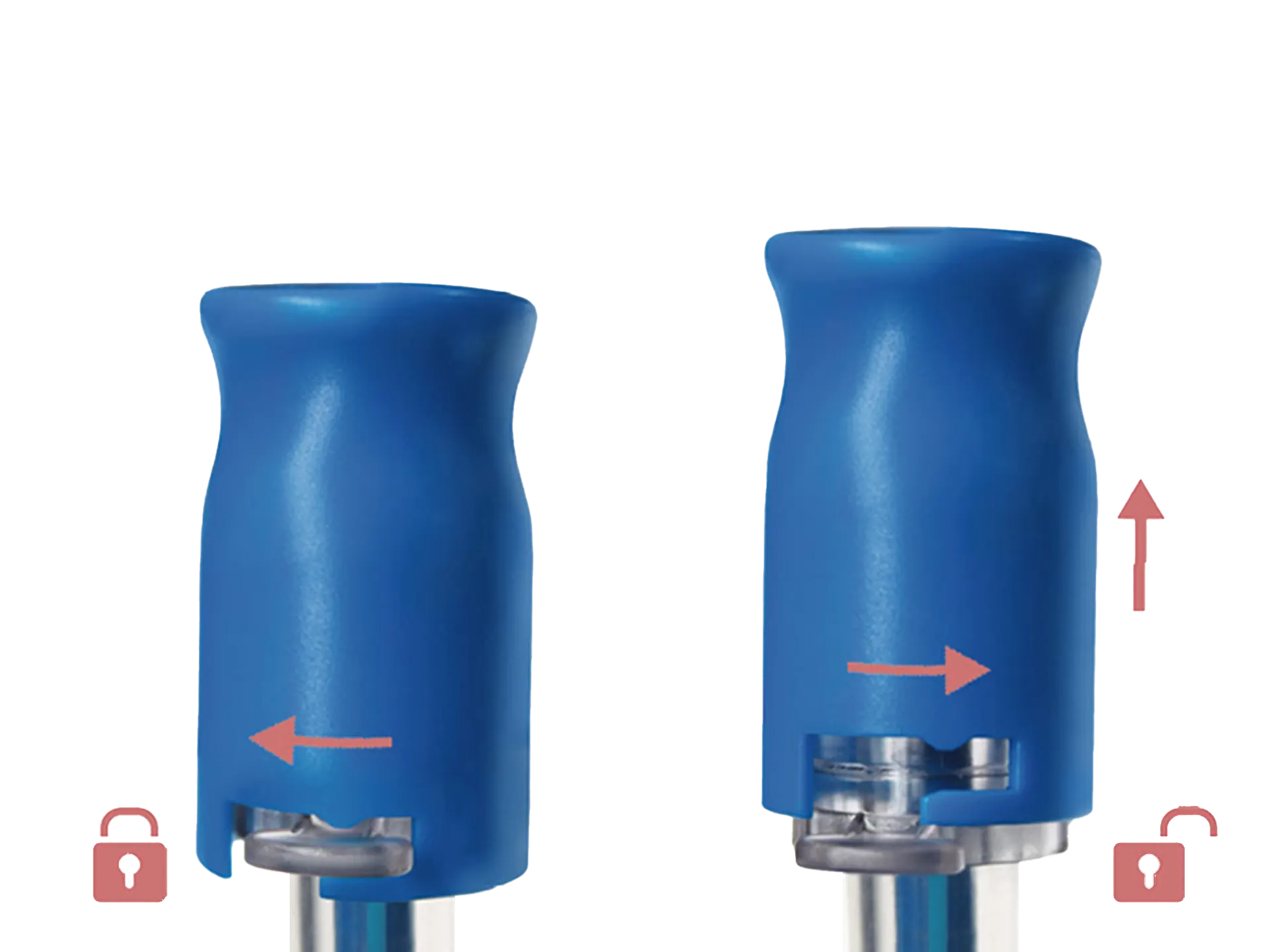 Locking Mechanism
The unique locking mechanism prevents accidental dislocation of the dilator from the tracheal tube during insertion.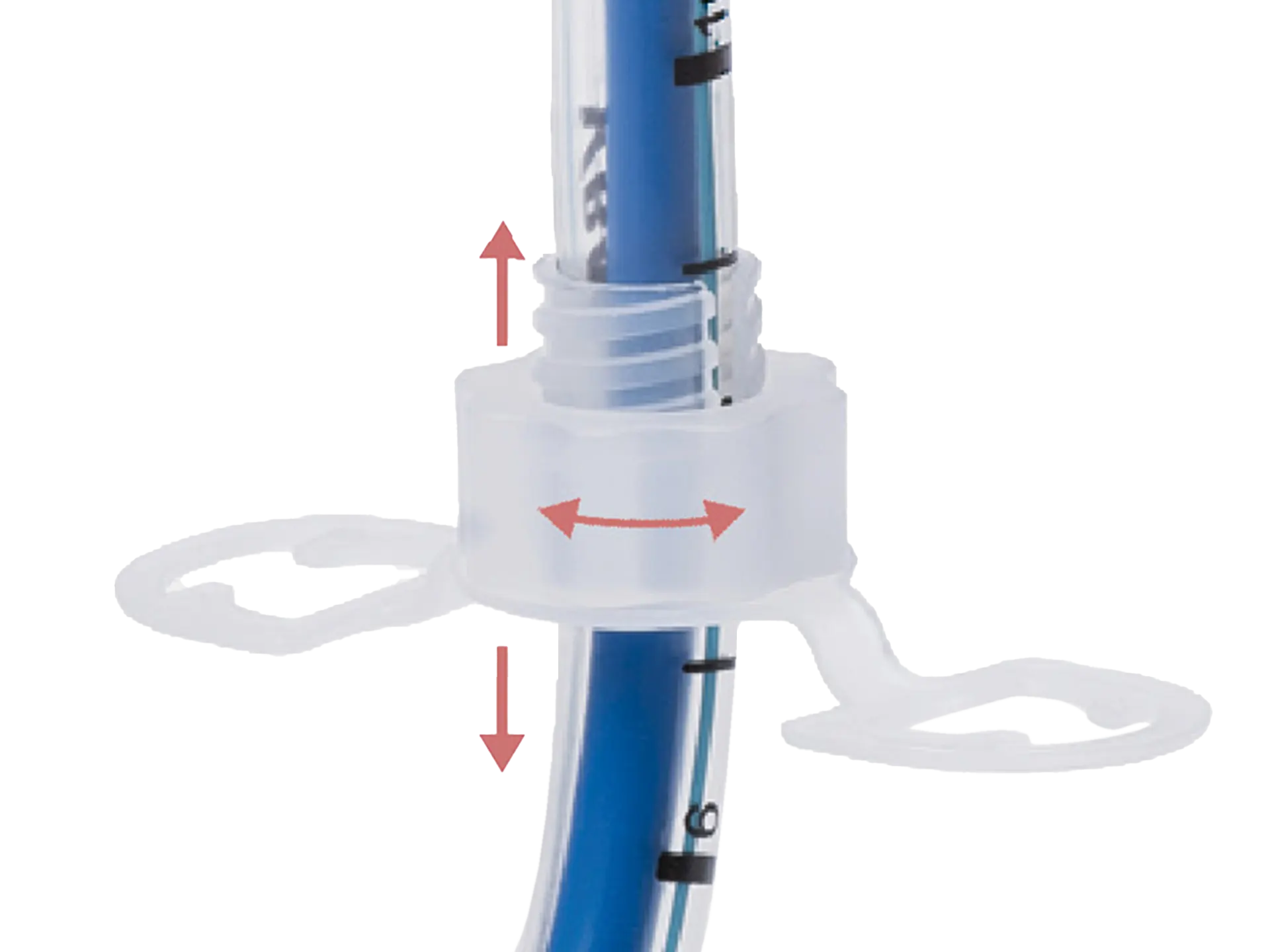 Individually Adjustable
The specially designed tracheal tube is longer than a standard tracheostomy tube and with the adjustable flange allows individual adaptation to the anatomical conditions of the patient.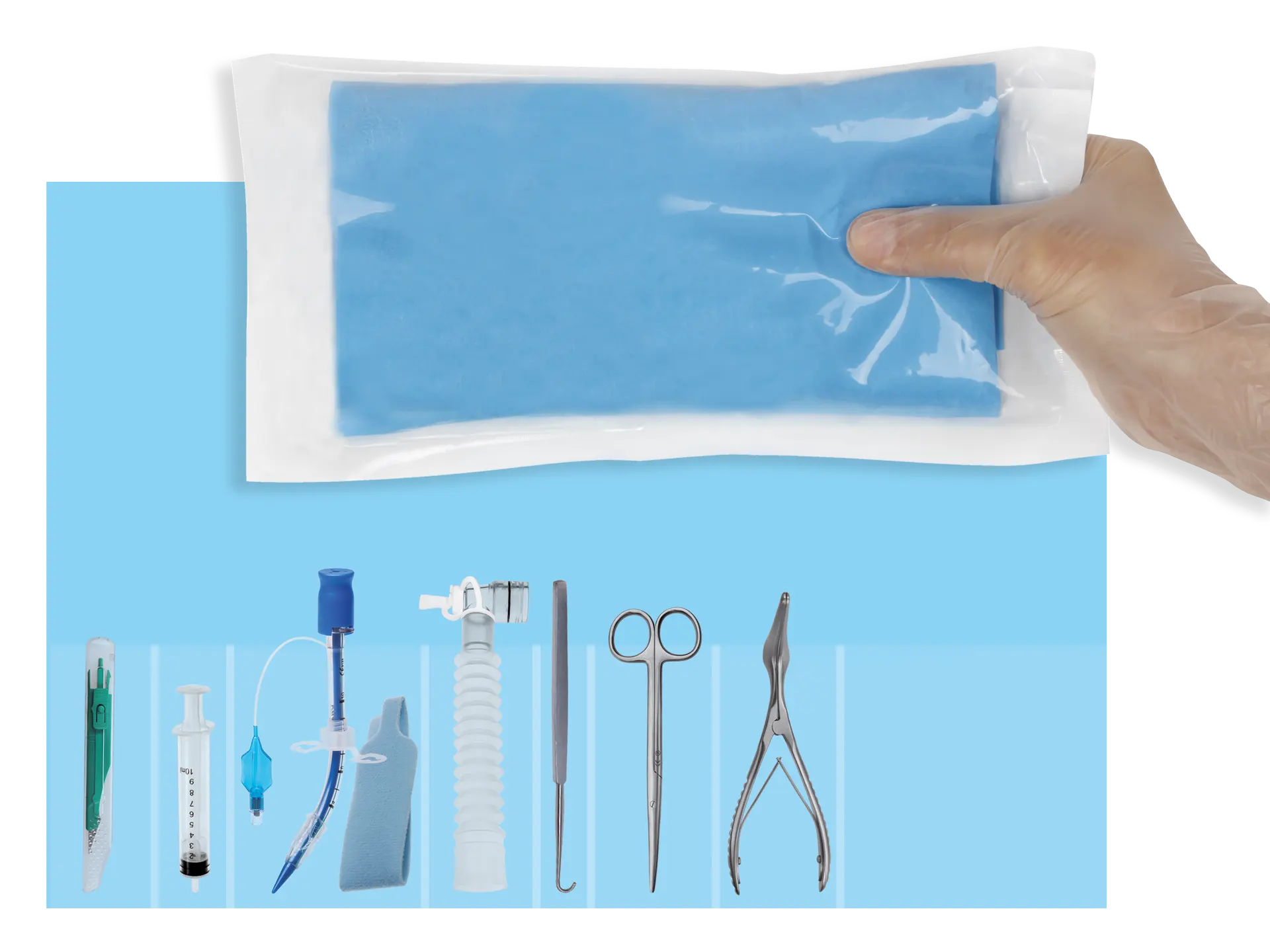 Specific Sterile Pouch
The specific instrument packing system provides the following advantages to the user:
Clear overview of all components
Sterile application in any environment
Small pack size, making it ideal for emergency bags
Pack size: 24 cm (L) x 13 cm (W) x 4 cm (H)
Unfolded size / sterile area: 56 cm (L) x 39 cm (W)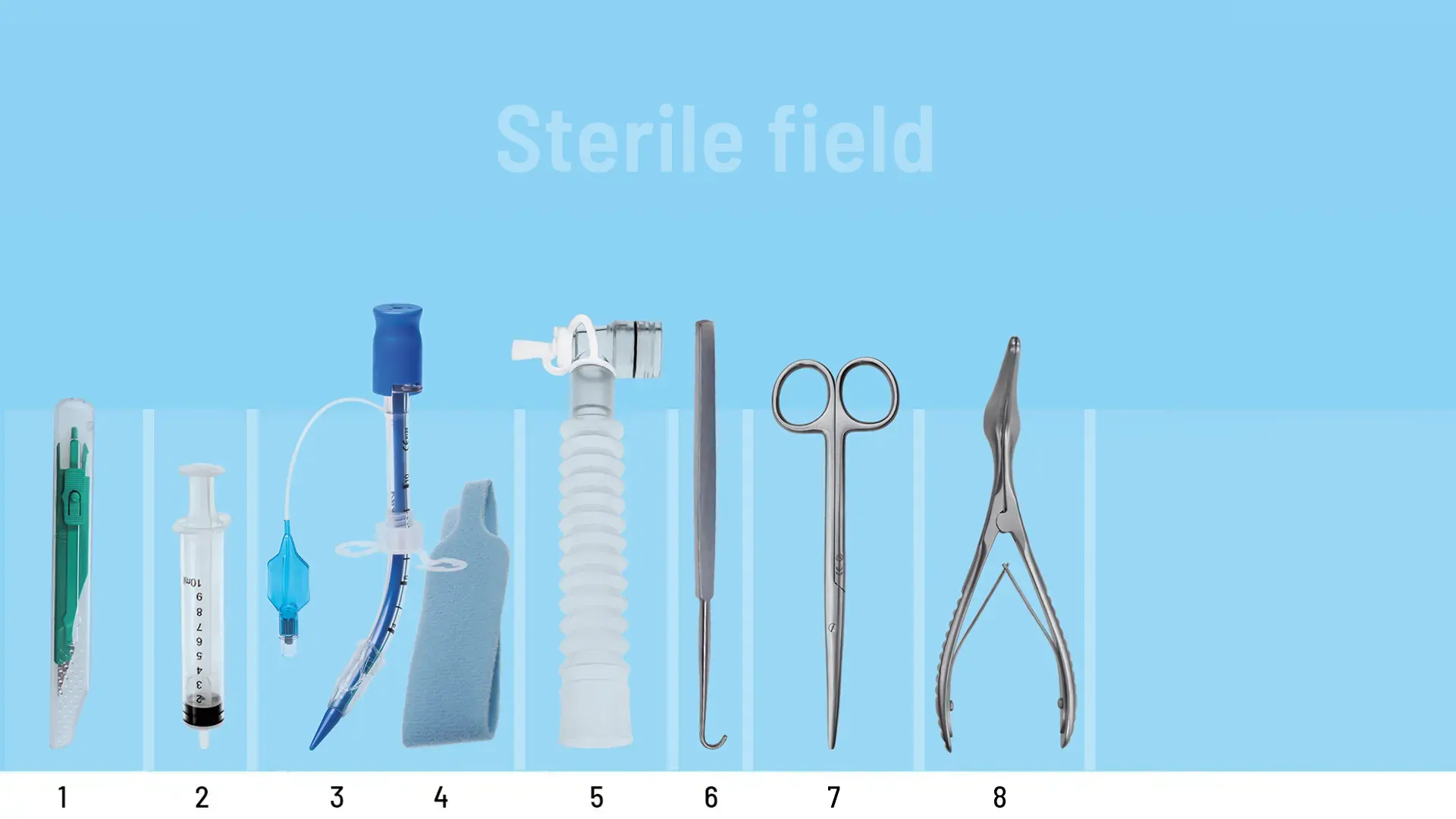 Surgicric II
Surgical Cricothyrotomy – Classical surgical technique
We offer a packaged set for performing a classical surgical cricothyrotomy with the Surgicric II. The set contains following components:
Content
1 Safety scalpel #11
2 Syringe 10 ml
3 6.0 mm I.D. cuffed tracheal tube with dilator
4 Necktape
5 Extension tubing
6 Tracheal hook
7 Blunt scissors
8 Speculum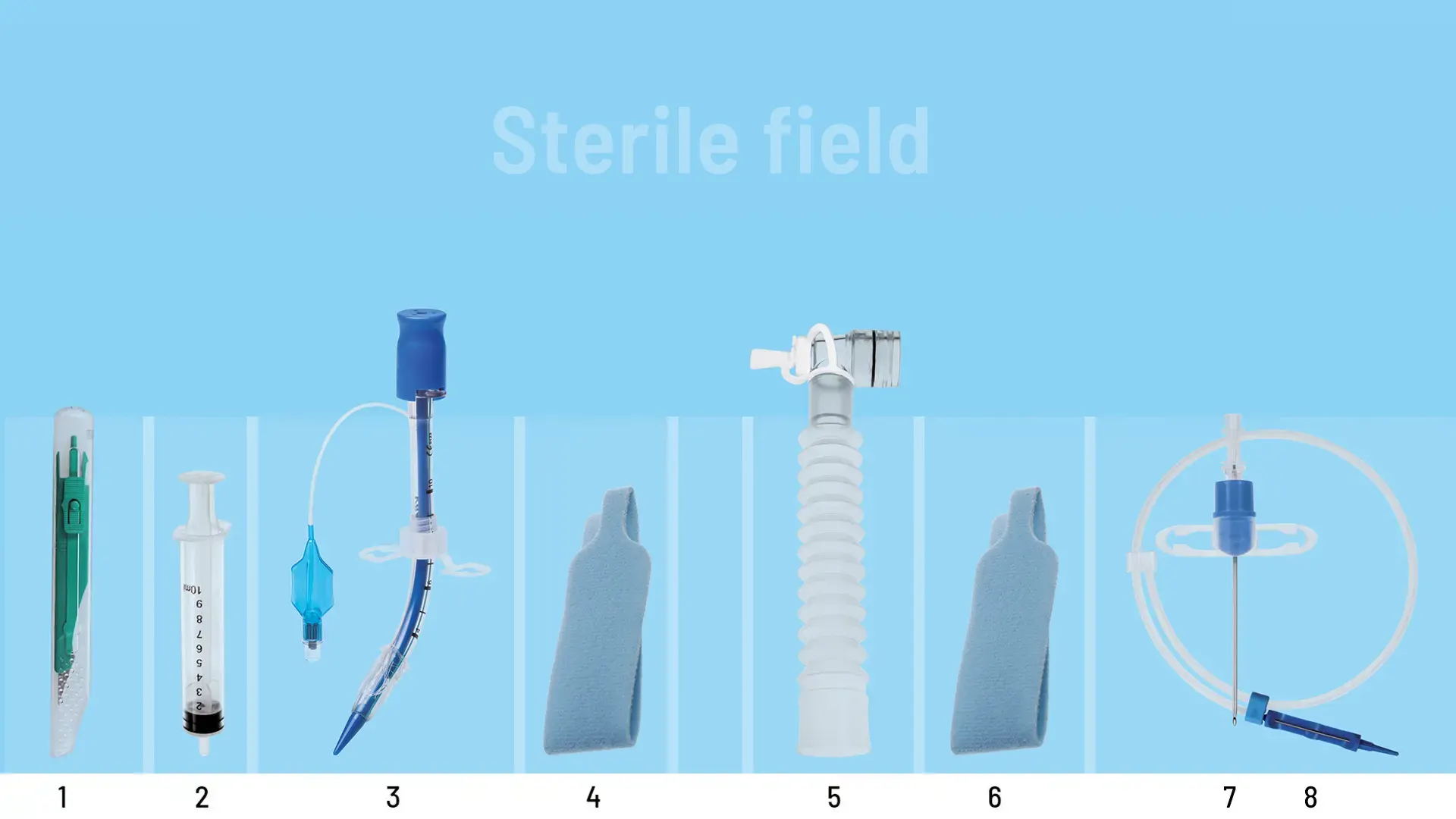 Surgicric III
Percutaneous Cricothyrotomy – Seldinger technique
We offer a packaged set for performing a cricothyrotomy according to the Seldinger technique with the Surgicric III. The set includes following components:
Content
1 Safety scalpel #11
2 Syringe 10 ml
3 6.0 mm I.D. cuffed tracheal tube with dilator
4 Necktape for tracheal tube
5 Extension tubing
6 Necktape for introducer needle
7 Introducer needle
8 Guidewire
——Related Topics & Products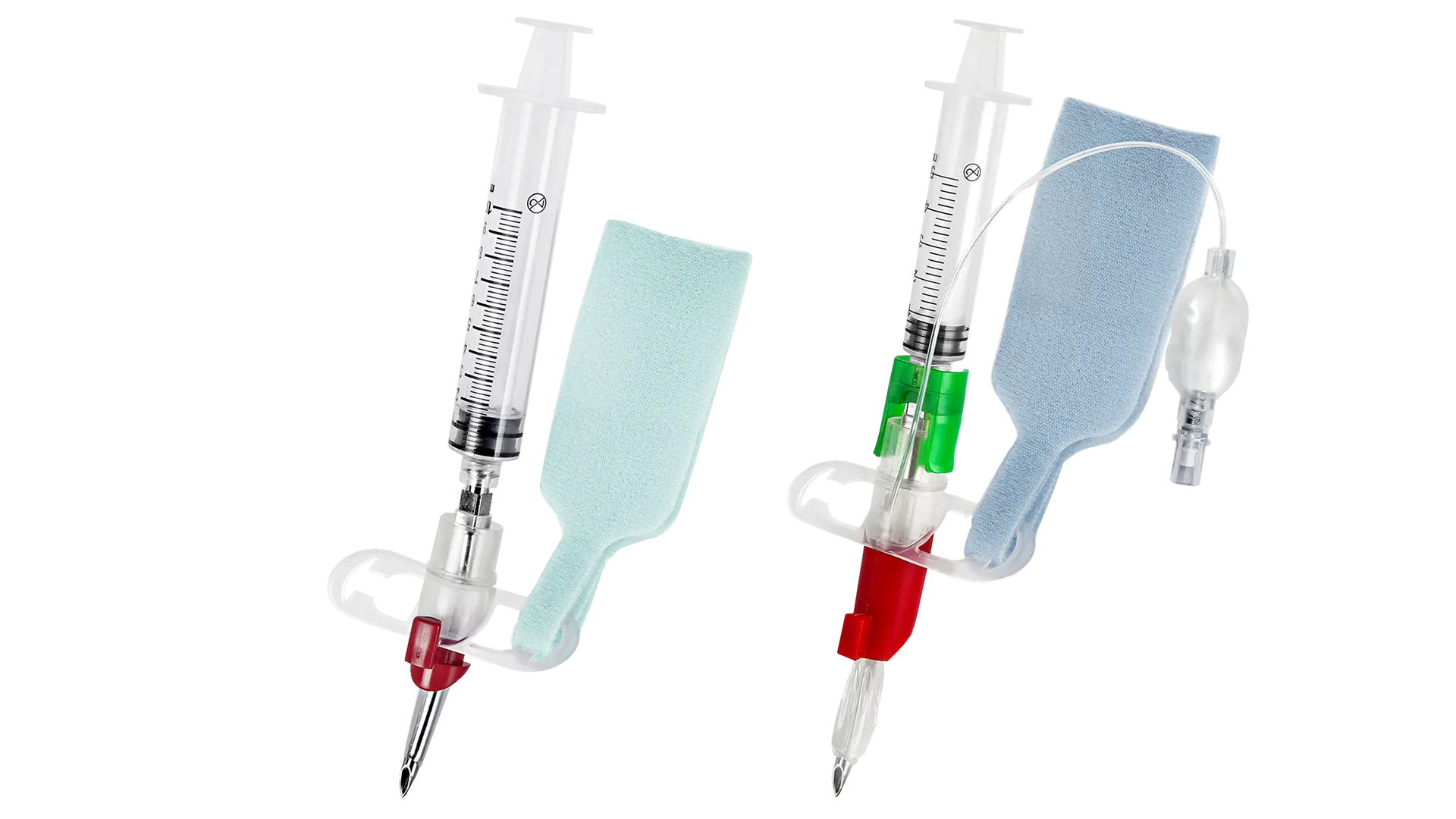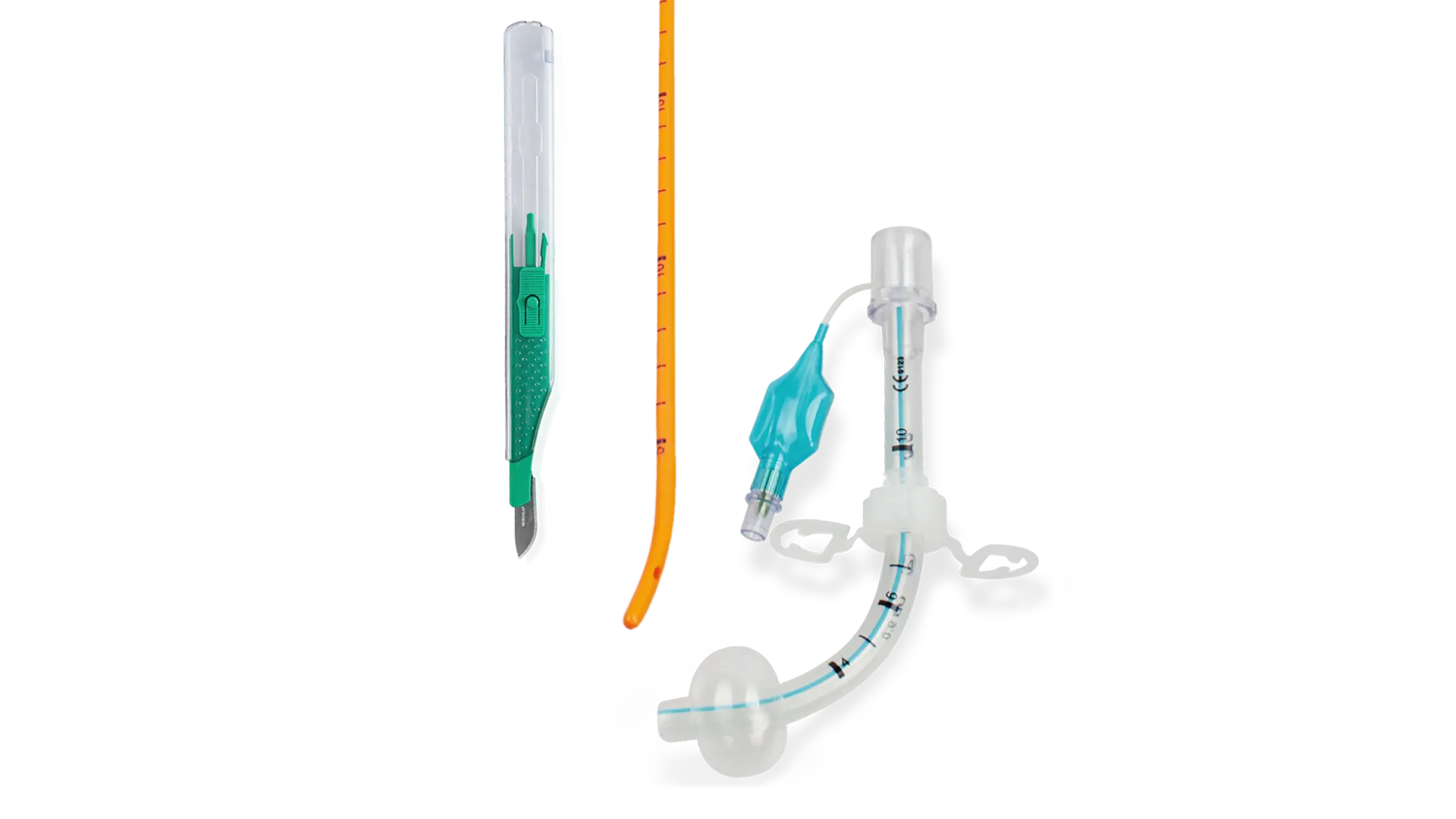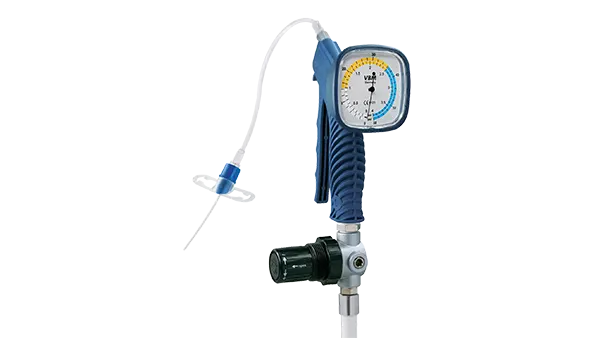 Manujet III / Jet-Ventilation Catheters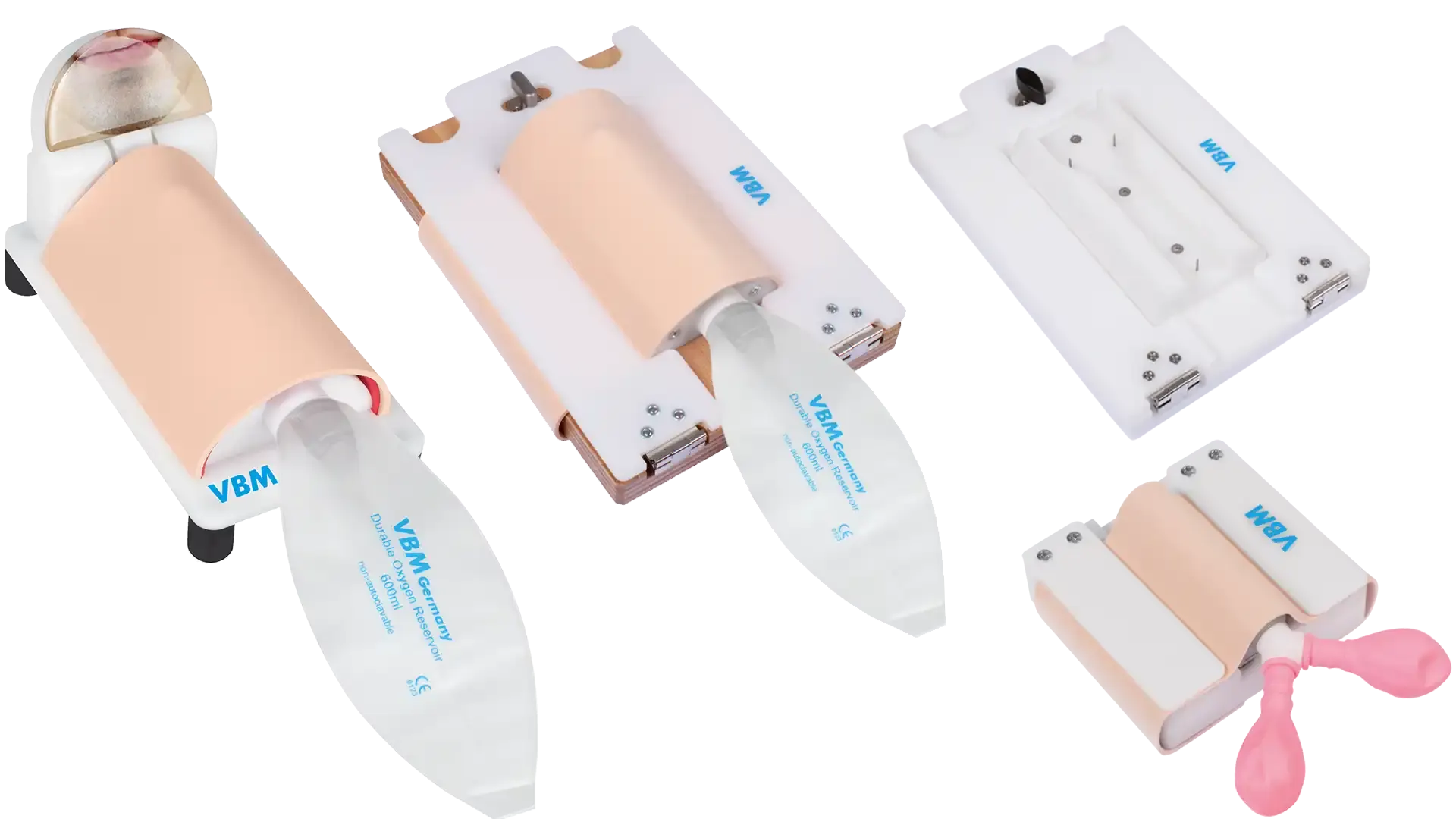 WEB001_PID-01-03-02_2.0_EN