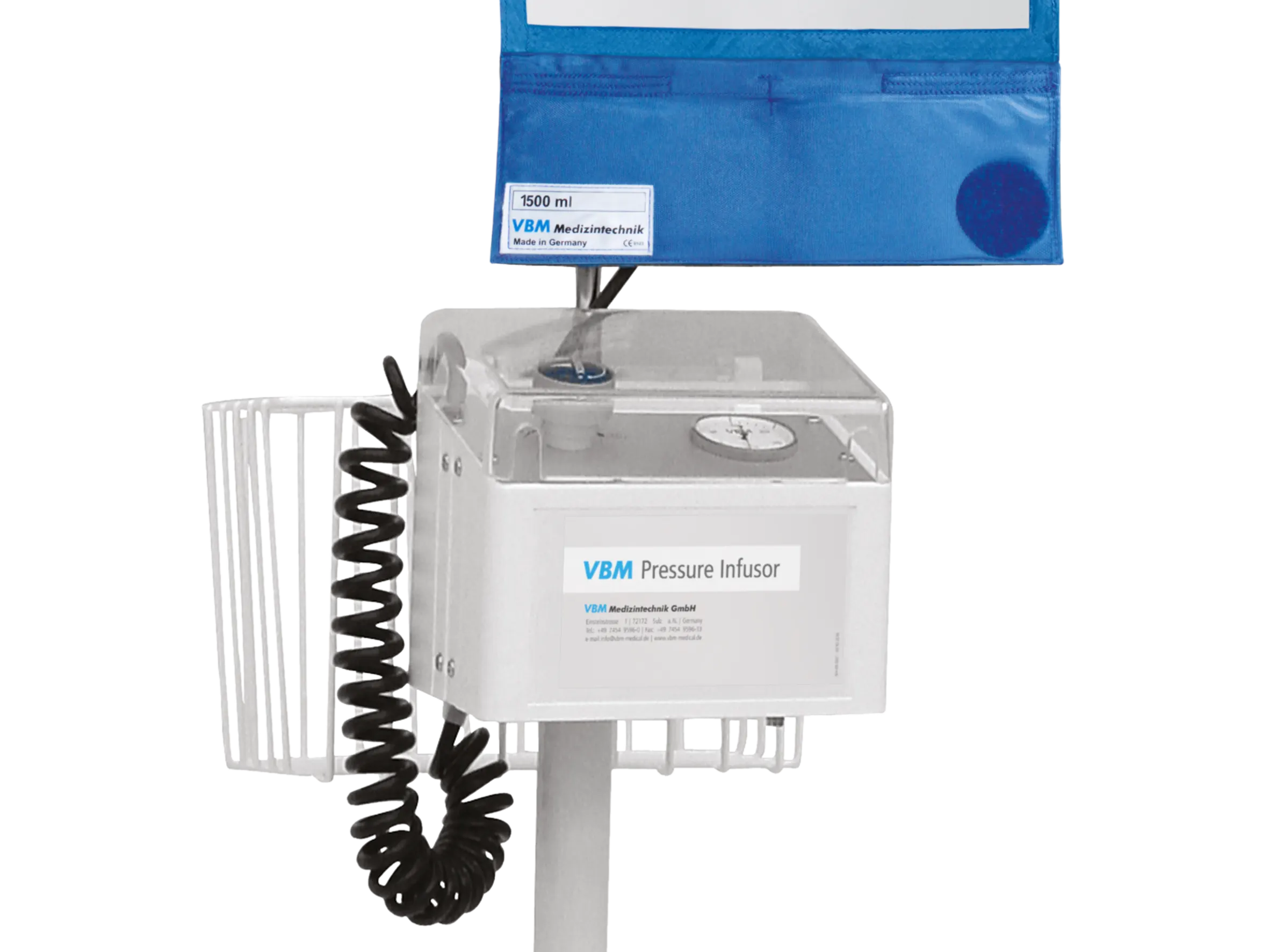 Pressure Infusor
100 & 200
Automatic Pressure Infusors
For the use with Pressure Infusion Cuffs for automatic irrigation purposes during minimal invasive surgery.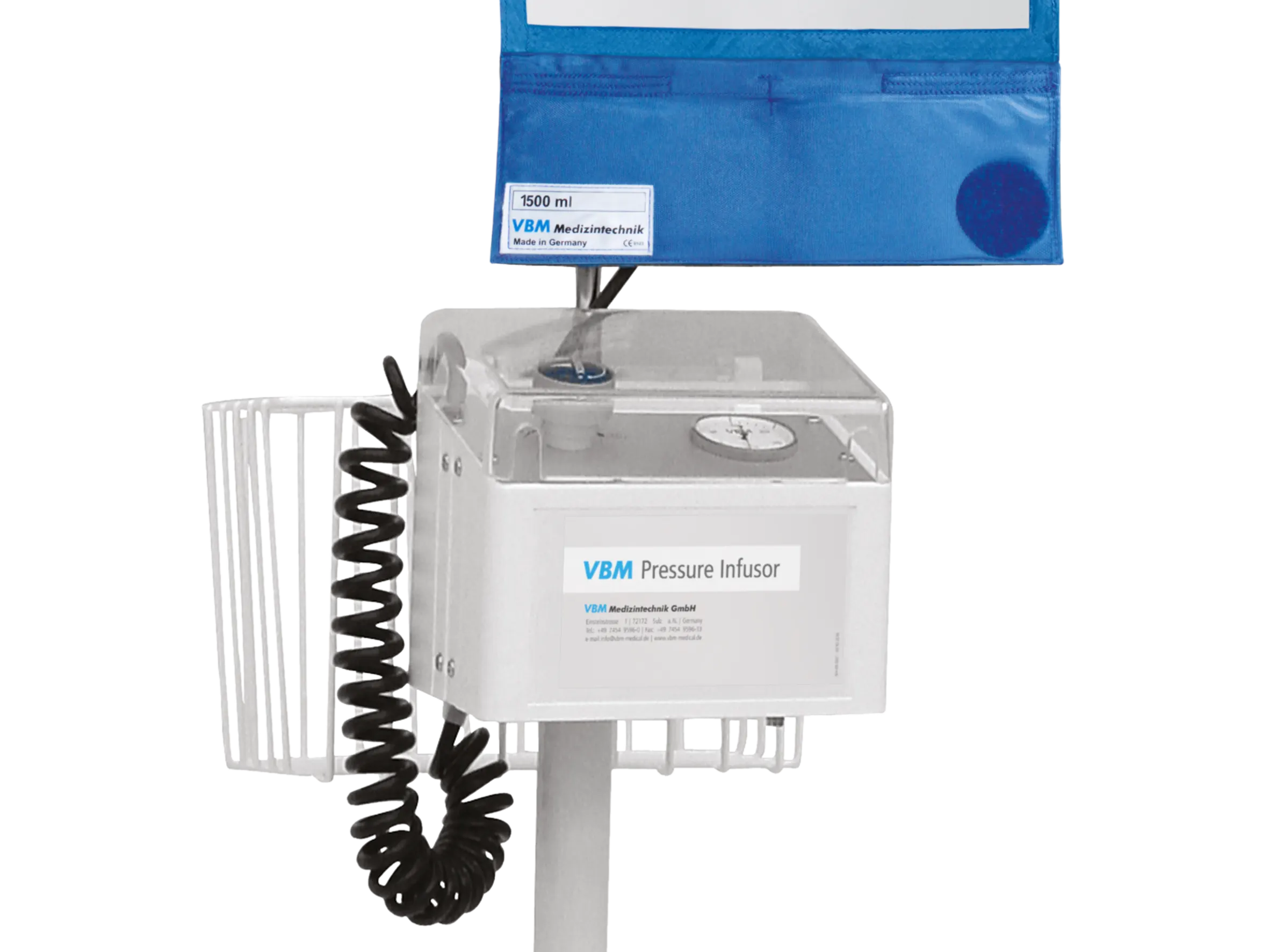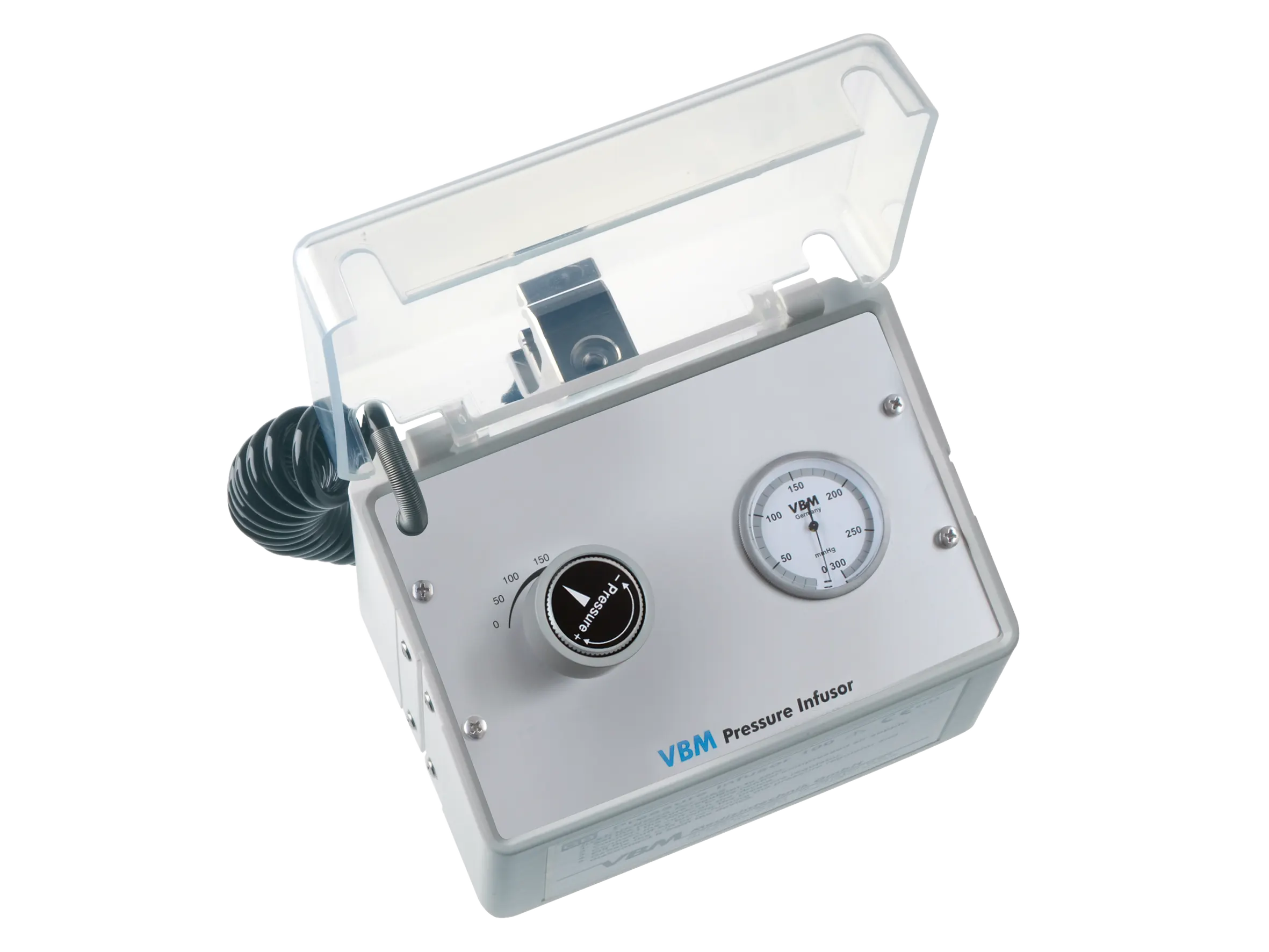 Pressure Infusor 100 for compressed air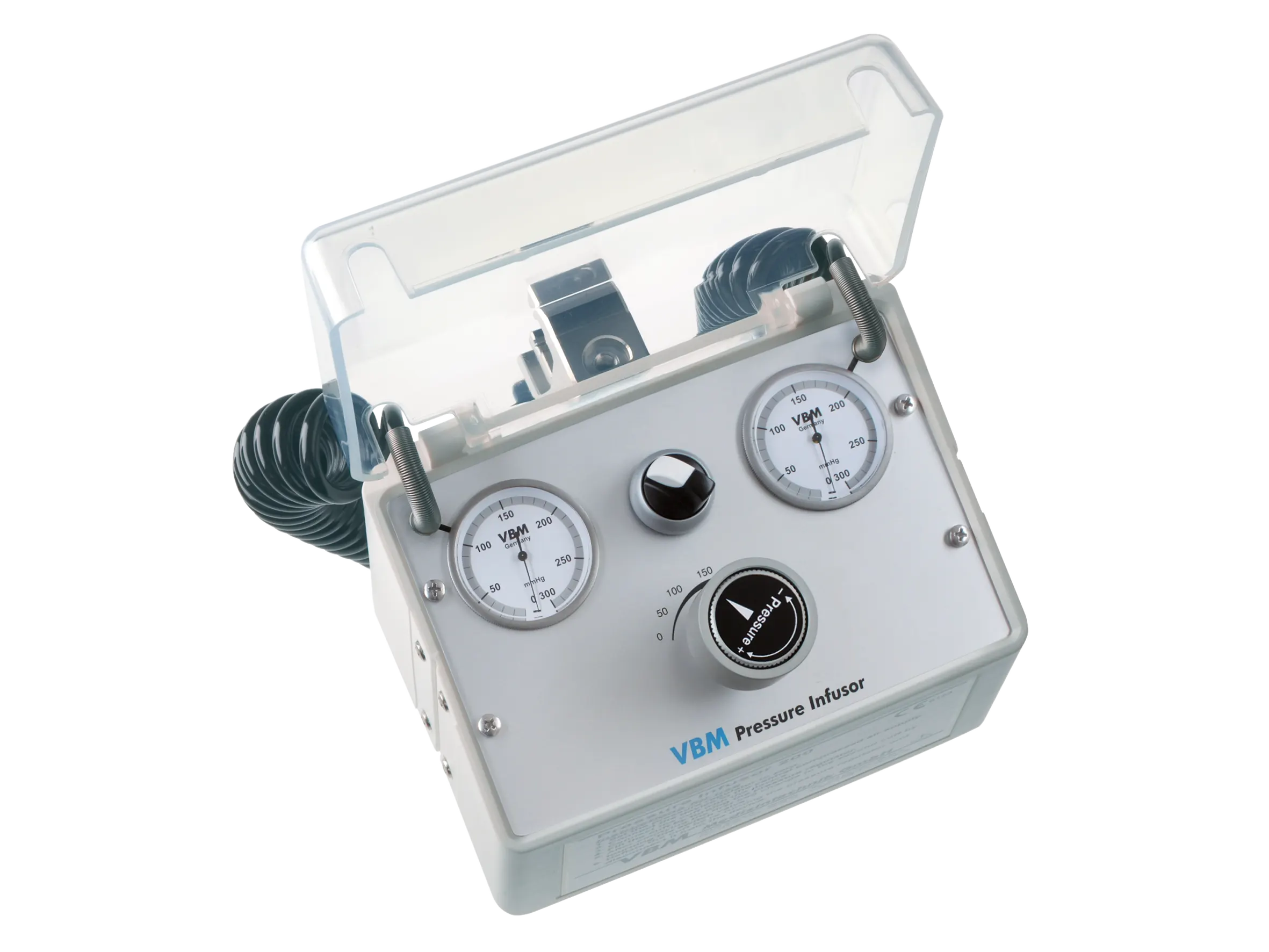 Pressure Infusor 200 for compressed air
With switch for the connection of two Pressure Infusion Cuffs.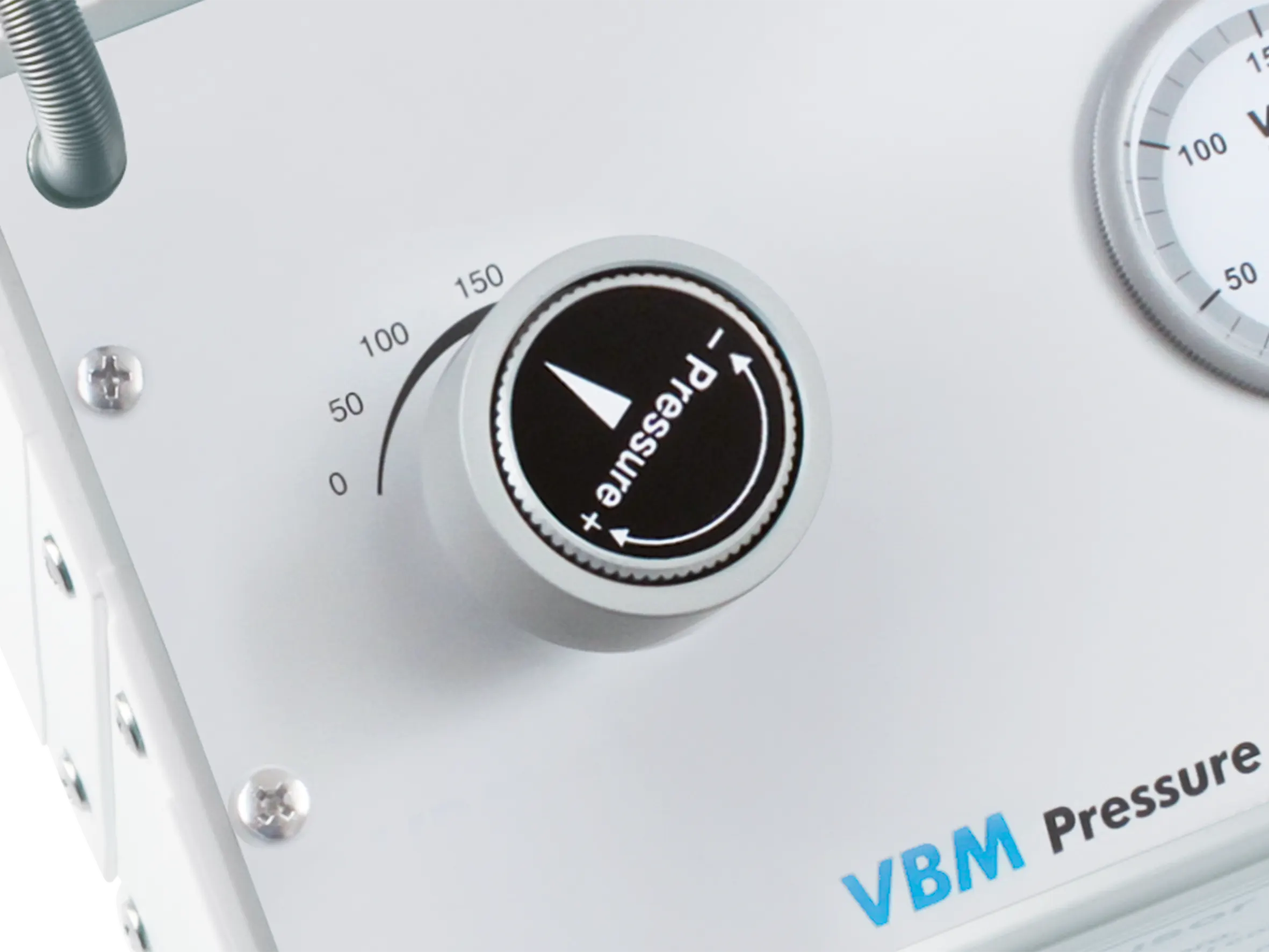 Precision Pressure Regulator
Very precise pressure regulation
Maintains selected pressure and guarantees automatic compensation
Limits pressure to max. 300 mmHg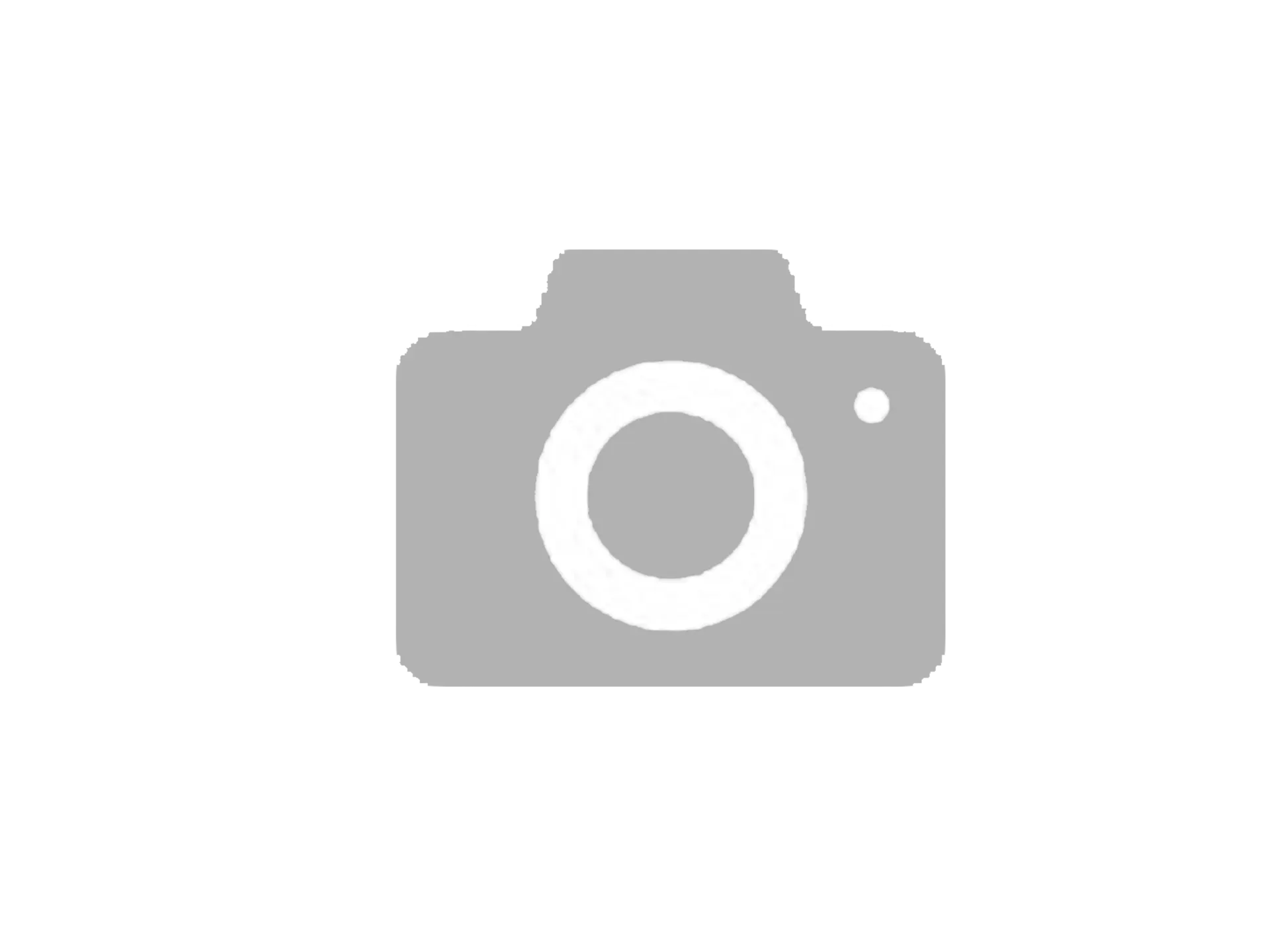 Protection Cover
Protects the device from liquid and damage.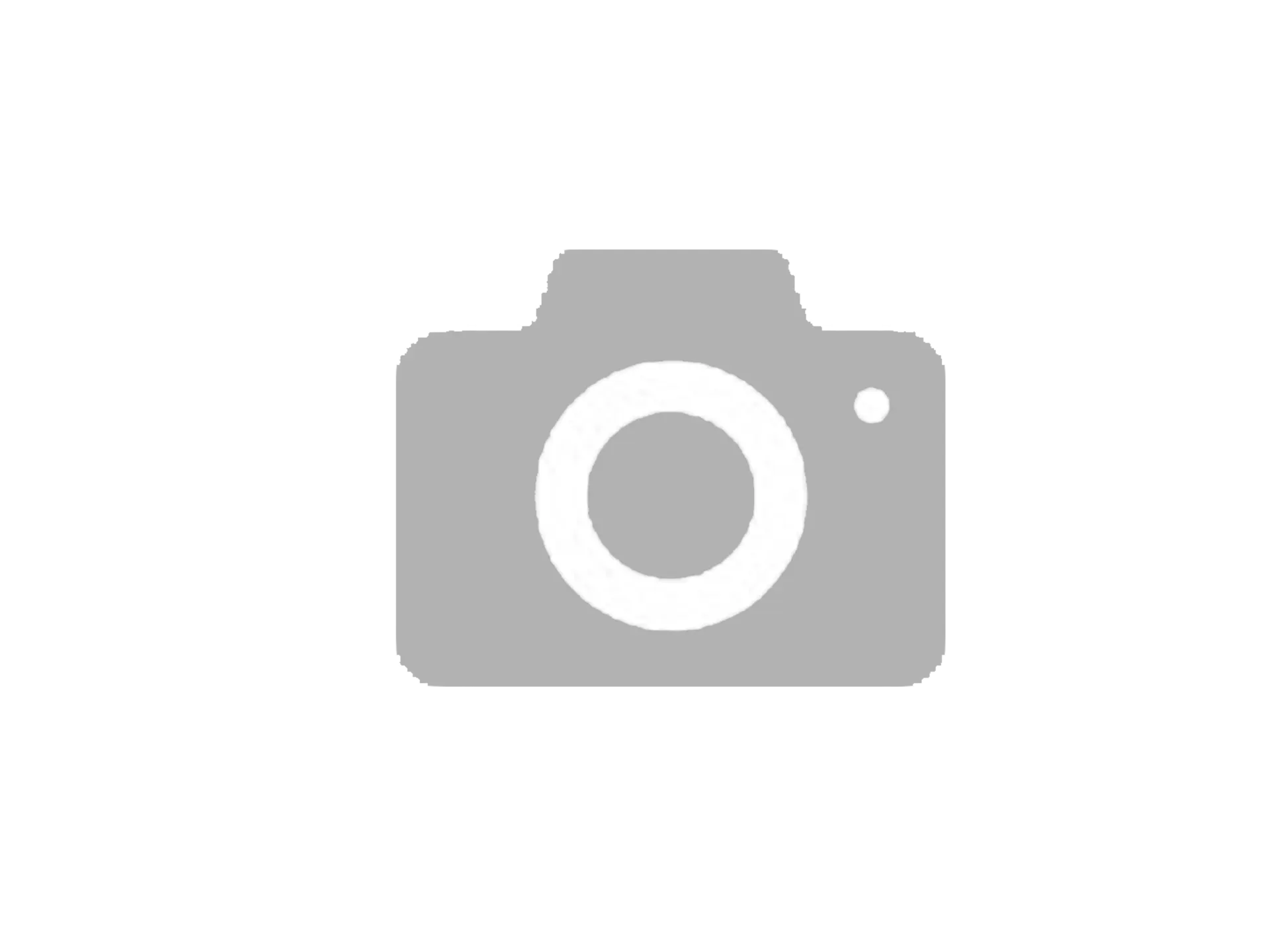 Coil Extension Hose
Firmly connected to the device
With male Luer Lock connector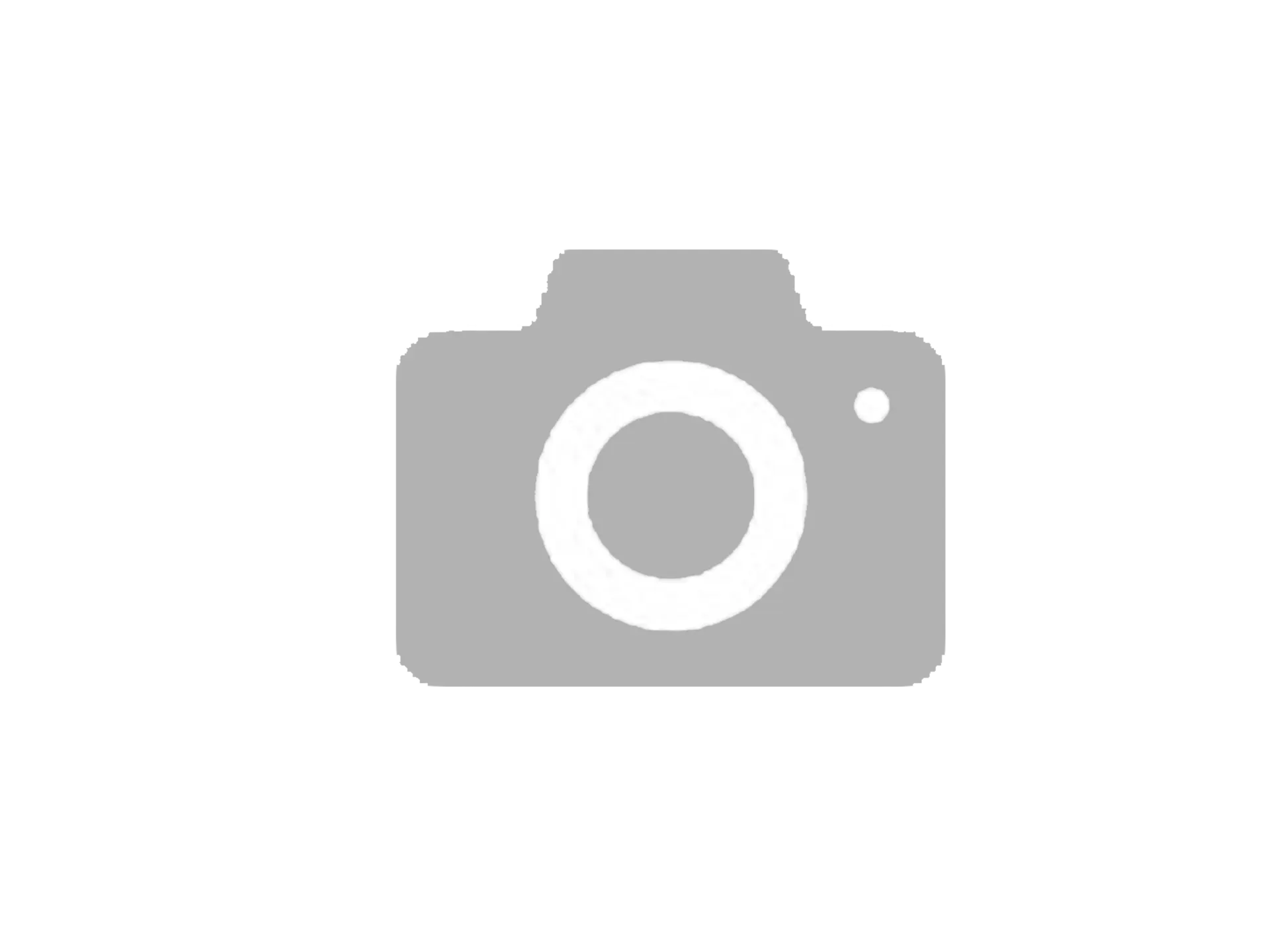 Universal Clamp
Horizontal or vertical position for attachment to drip stand or rail
——Related Topics & Products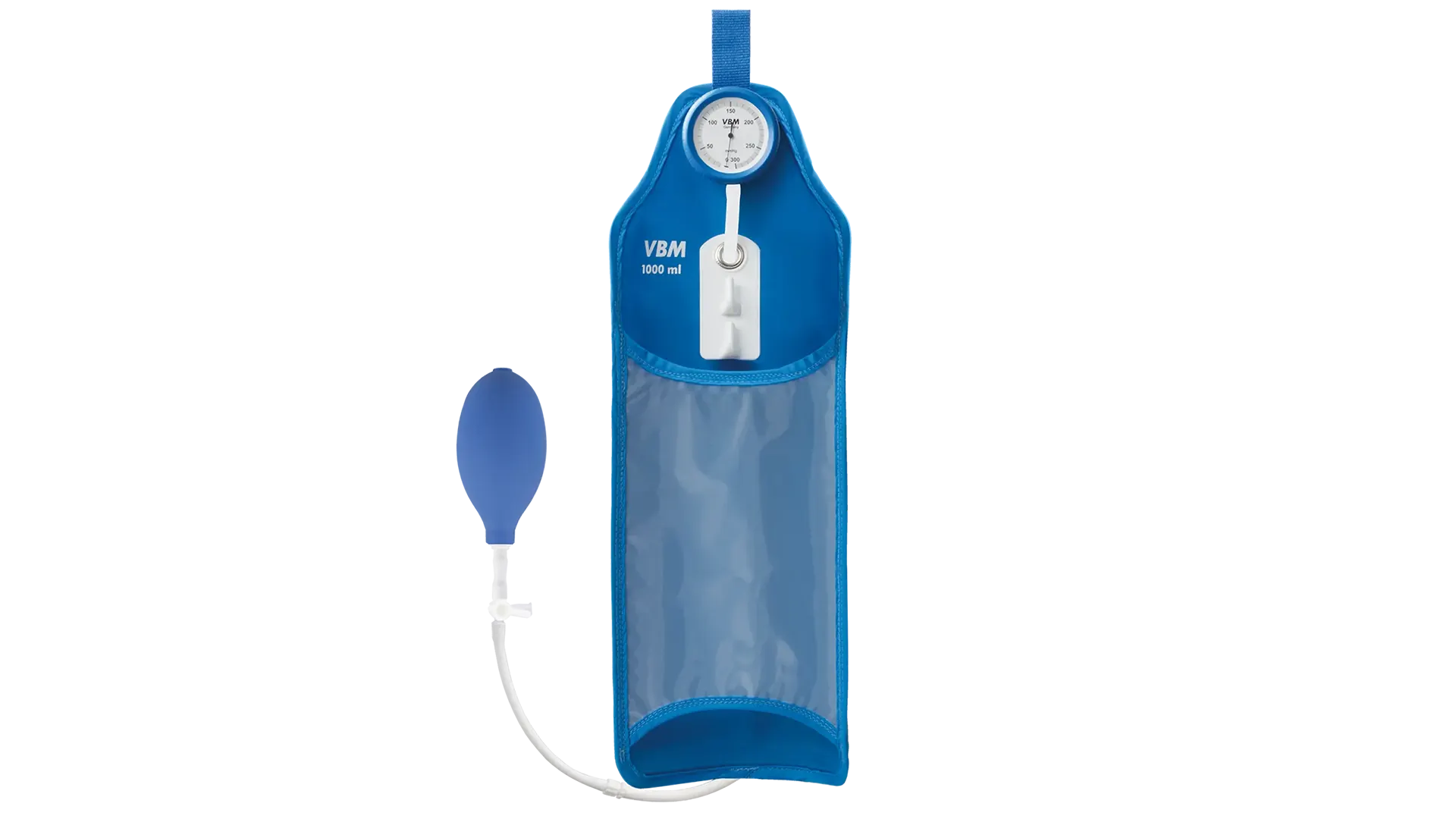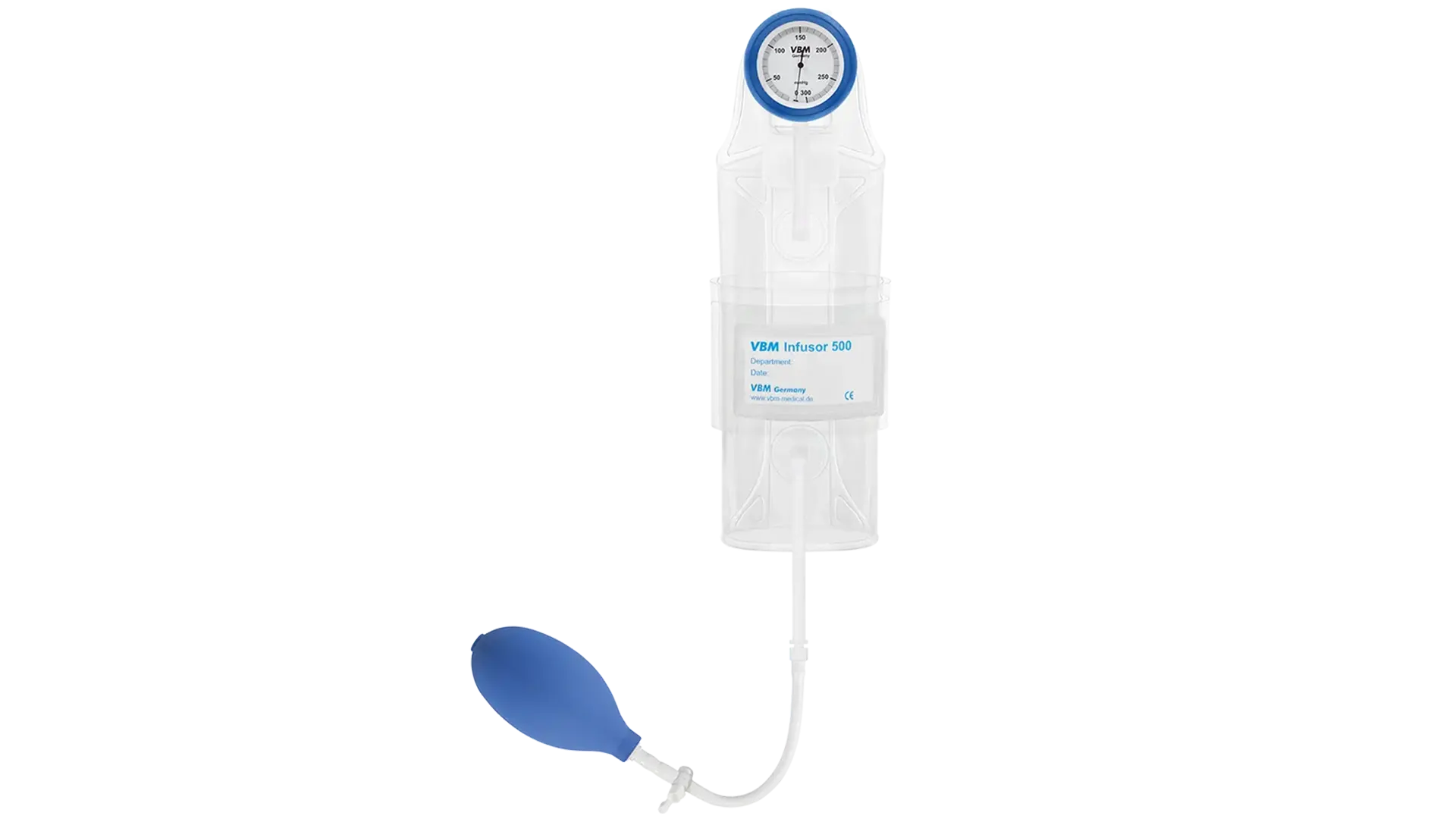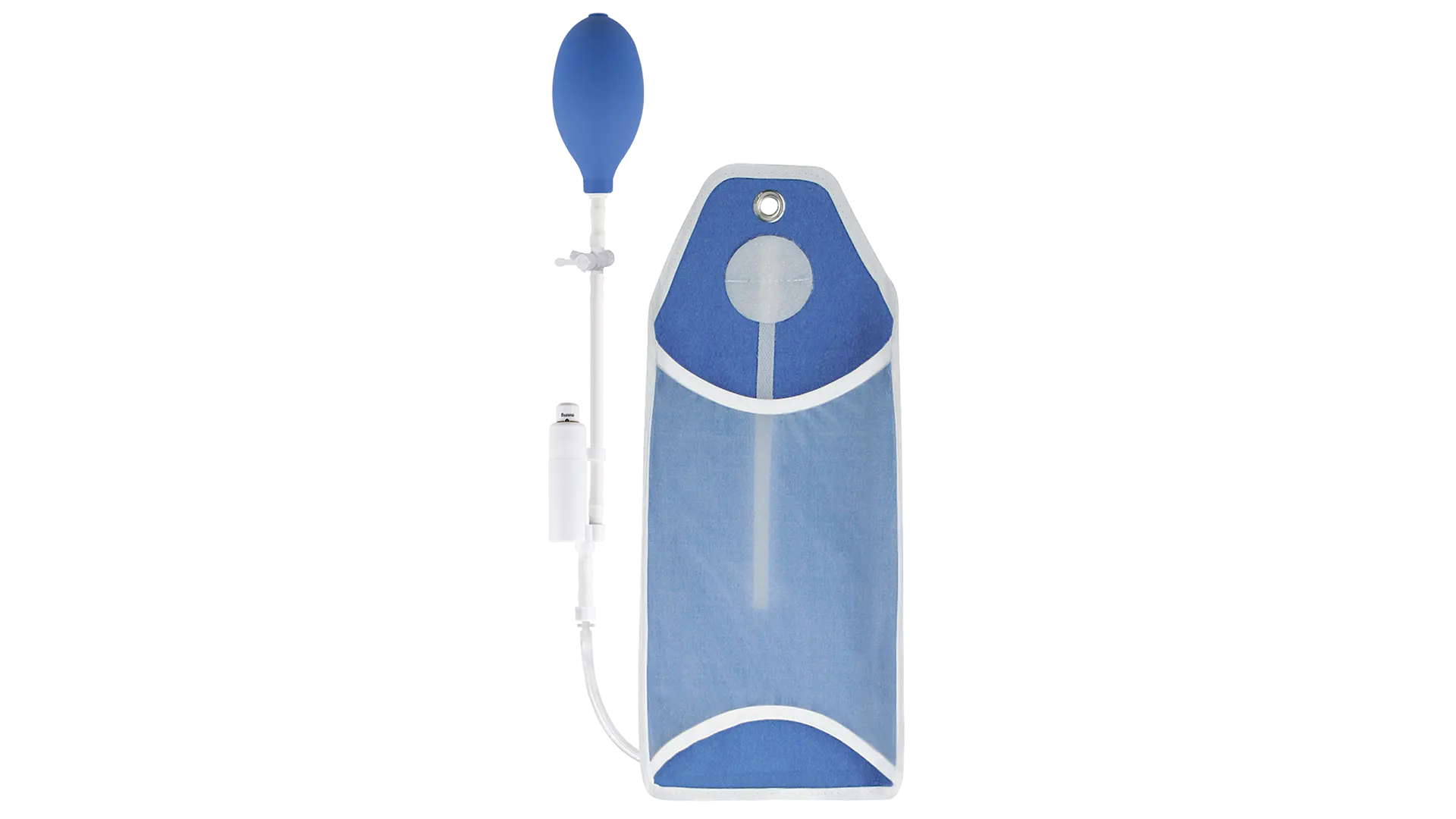 WEB001_PID-02-06-04_1.0_EN